Analysts at research company Weiss Crypto Ratings predicted Bitcoin rallies to $ 70,000 by the middle of next year. This is indicated by the Stock-to-Flow (S2F) model.
S2F is calculated as the ratio of the total available supply of an asset and its annual growth. Analysts determined that based on this model, the price of bitcoin should increase significantly over the next 12 months.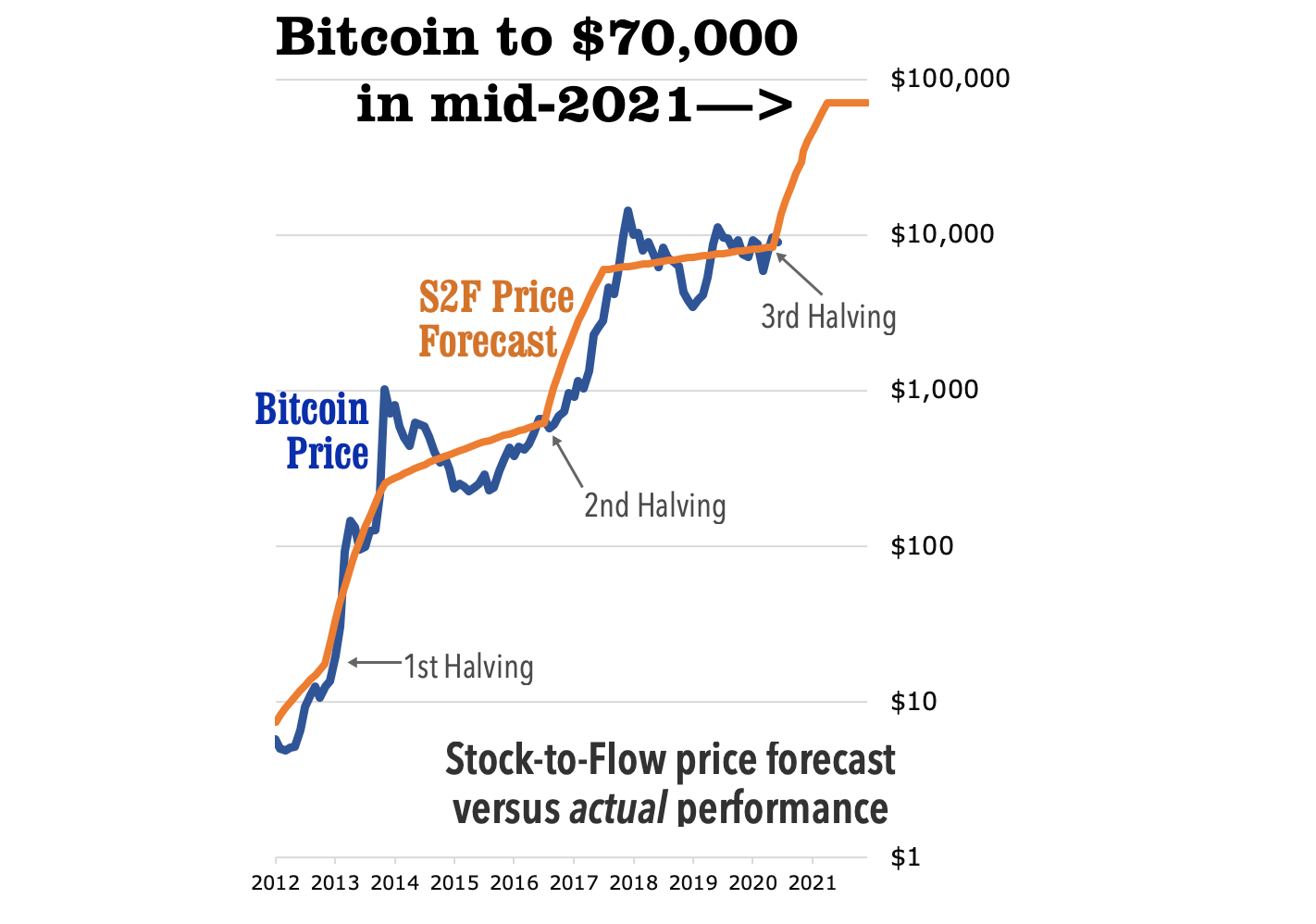 Source: Weiss Crypto Ratings
They added that throughout the history of Bitcoin, the model fairly accurately reflected its market value.
"Long-term investors should study the weaknesses of this asset to find entry points and keep it. The long-term outlook can hardly look more exciting, "the analysts said.
In addition to the S2F model, they identified two more reasons for the bullish sentiment regarding bitcoin: the growing popularity of cryptocurrencies among institutional investors and the unstable situation in the world economy associated with an increase in the rate of issuance of US dollars.
Earlier in Weiss Ratings, Tezos, Cardano and Cosmos technologies were rated higher than Bitcoin and ETH. At the same time, analysts still consider Ethereum to be the engine of the cryptocurrency industry .