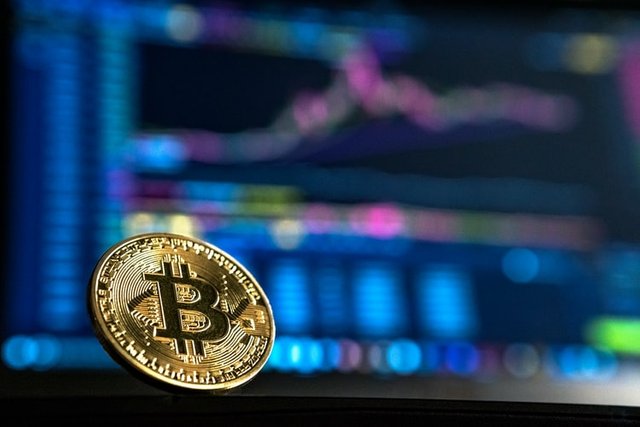 On January 8th 2021 Bitcoin reached a historical price point. A new all time high of $41,018 usd was reached and establish; up a whooping 120% from just 30 days prior. Naturally many holders took profit driving the price down to around $30,000 usd. New buyers came into the market resulting in a new Bitcoin price floor. (See chart A)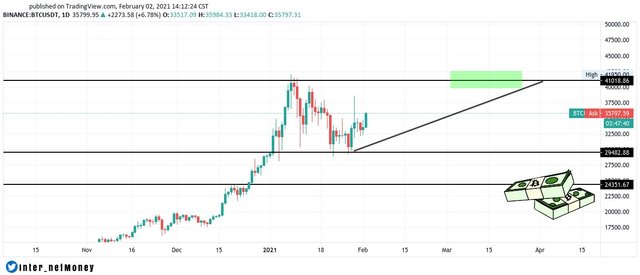 The crypto market cap including Bitcoin displays the capital inflows that supports Bitcoin's previous and current price action (See chart B). With the inception of a new price floor buyer's took full advantage of the opportunity to buy at discounted prices. The bottomed out prices leads to accumulation in the market.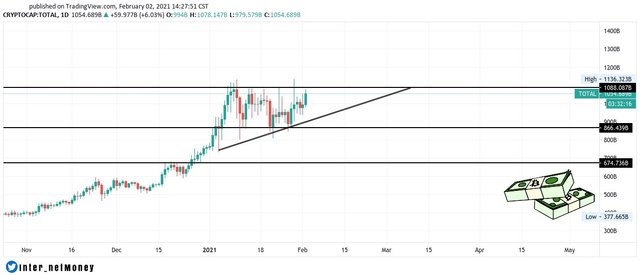 To date Bitcoin's price is bullish up +$5,000 now attracting more buyers to the market. All of this add's more bullish sentiment. Is Bitcoin ready for a new all time high? Will the market see prices reach $41k in the next 7 days?
Please leave questions, comments and or suggestions below. Don't forget to tip.
Twitter: Inter_netMoney