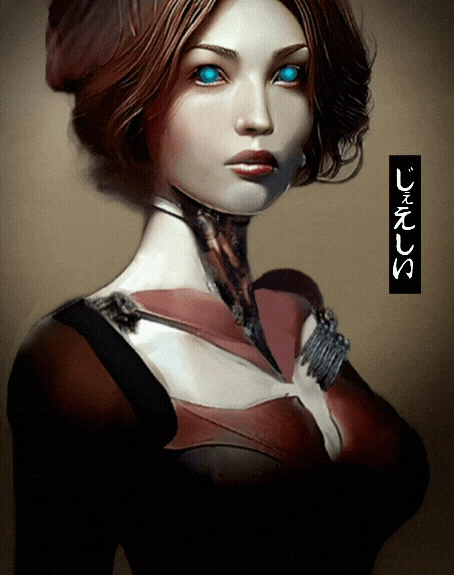 "NS. Rachelle"
[To understand the term "non-simulacrum", you must first know what a "simulacrum" is - and then think of its opposite.
See: https://steemit.com/hive-161155/@jaichai/jaichai-ns-betty-nft-art-from-the-non-simulacra-collection]
This is NS. Rachelle.
Her lifestyle before and after becoming a Non-simulacrum hasn't changed much.
She is still an Oscar winning actress, producer and director of the most provocative streaming documentaries available in the multiverse cloud.
[Submitted for your amusement. Enjoy the Original Art.]
May you and yours be well and loving life today.
In Lak'ech, JaiChai
*Note: Whether or not the NFT is currently on auction, up for sale at a fixed price or simply listed without a price, please feel free to make an offer.
All offers will be considered.
"NS. Rachelle" NFT on OpenSea:
https://opensea.io/assets/matic/0x2953399124f0cbb46d2cbacd8a89cf0599974963/11015482322242733027498921874118512522396733628859327573837591434779080785921/
*See more of my NFT Art in the dozen and a half collections listed on OpenSea and Curate.