Introduction
Blockchain is a decentralized general ledger. It is a computer network that has an identical copy of the database and changes its status (records) to a common agreement based on pure mathematics. All this means that there is no need for any central server or any entity we trust (e.g. central bank, notaries, banks, Paypal, etc.). The blockchain is the technological basis for all cryptocurrencies, whether Bitcoin, Ethereum, Hyperledger, etc.
An important part of the blockchain is the smart contracts, a piece of code that is stored in the blockchain network (in each participant's database). It basically defines the conditions to which all parties using the contract agreement. Therefore, if the required conditions are met, certain actions are executed. Because the smart contract is stored on all computers on the network, everyone must run it and get the same result. This way users can be sure that the result is correct.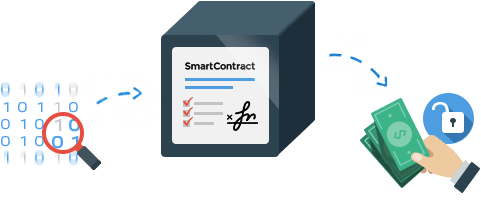 Blockchain and Smart Contracts open many doors to new decentralized businesses and eliminates the need for expensive third parties. Many new companies are now working on this technology, and large companies are testing it in closed networks to collaborate directly with each other without the need for intermediaries.
Furthermore, current social networks suffer from privacy concerns while giving nothing in return to users who are very active. This is discouraging users and encouraging abandonment.
For that reason, there is a lot of projects that are starting to use this new technology. However, not all of them are worth it. We have to read well what each project is dedicated to, what is its whitepaper, its qualified advisors, etc. As I said, blockchain technology has gained popularity due to the hype about cryptocurrencies which has shaken many startups to launch their own cryptocurrencies even without convincing fundamentals. This trend has emerged because new entrants have been more agile in adopting emerging technologies compared to incumbents who are hampered by legacy systems. However, this competitiveness and this advantage enjoyed by the new players may be short-lived, as no economies of scale are taken into account.
Moving to the topic, the project I'm going to present you is UHIVE (https://www.uhive.com/), an innovative social network that introduces an entirely new experience for users, and a never-before-seen economy for digital assets with a new innovative and proven business model.
Video presentation
Definition
In more detail, UHIVE (HVE) is a truly unique social network built on the foundation of human psychology that integrates the world's first physical dimension, virtual reality, and hybrid blockchain technologies, and controlled by a highly advanced A.I. brain.
How it works
Uhive Social Universe has no censorship and is controlled and evaluated by users.
The main idea is:
Create your own space about your passion, your experiences, etc and share it with the world.
Discover and explore with over 2 million posts and counting, Uhive's unique content discovery is powered by interest-based user selection, so you're never going to see content you don't want to.
Earn unlike most social media, Uhive wants to give back to its biggest and most valuable investor. By cycling back real value via the distribution of Uhive tokens in exchange for time spent on the app, and engagement with posts, users get rewarded too.
Discover Yourself through a place where you can express yourself anonymously. Whether it's sharing stories, experiences or just another side to your personality, your activity will never be logged or tracked, and your data deleted forever.
Bounty program
The project gives the opportunity to earn HVE tokens performing some interactive airdrops, you can access this link (airdrop) in order to see what are the conditions to become an early HVE contributor and start acquiring tokens. Basically, there are currently 4 options to get free tokens:
Inviting a friend --> 300 tokens for both
Making a Youtube video --> from 2000 tokens
Making a blog article --> from 5000 tokens
For more information about the project, you can visit and read their WhitePaper available here (uhive_WP). You can also stay tuned in their official Twitter (UHIVEsocial). I hope you liked the post and soon I'll send you new ones.
Token details
This is Uhive's very own digital currency. The tokens are built on the Ethereum blockchain and will be used to power TX.
Token: HVE
Platform: Ethereum
Type: ERC20
Price in ICO: 1 HVE = 0.003 USD
Tokens for sale: 40,000,000,000
Roadmap
2015
Started working on the Idea.
Researching social networking and human Psychology.
2016
Working on the Financial Ecosystem.
Working on the Grey world concept and behaviour.
Q1 2017
Working on integrating Hybrid Blockchain in the Grey world.
Adding Cryptocurrency ecosystem.
Q2 2017
Starting working on A.I. Technology and Preparing prototypes.
Q4 2017
Start working on our UHIVE ICO Token Release.
Q2 2018
UHIVE ICO Launch.
Q3 2018
Expanding the Team and working on preparing a beta release for iOS and
Android Apps.
Q4 2018
Releasing Beta version to the world.
Release UHIVE Tokens into Cryptocurrency Exchange markets.
Q3 2019
Release the Final App globally


Q4 2019
Release the App in 8 Different languages.
Release new updates and features.
Q1 2020
Release new Updates and Features.
Start working on our ADs Platform.
Q3 2020
Release the App for another 10 Languages.
Release our Advertisement Platform Version 1.0.
Q4 2020
Release XBOX and PS4 editions, where people can explore the social network.
Platform Updates.
Q1 2021
Connect it with Smart TVs and many new IoT Devices.
Platform Updates.
Social Media Links
Whitepaper: Uhive_WP
Facebook: Uhive_FB
Twitter: Uhive_TWT
Instagram: Uhive_IG
--------------------------------------------------------------------------------------------------------------------------------------------------
Author Details
Email: adria.parcerisas.albes@gmail.com
Space name on Uhive: Guide Travel World / Football news
Referral code on Uhive: CPSX72

Bitcointalk username: adriaparcerisas
Bitcointalk profile link: https://bitcointalk.org/index.php?action=profile;u=1870482
Ethereum wallet: 0x3e10d9Cb6a5af372C00563aA19FEE3122A5C0Cd4