Blockchain is a decentralized general ledger. It is a computer network that has an identical copy of the database and changes its status (records) to a common agreement based on pure mathematics. All this means that there is no need for any central server or any entity we trust (e.g. central bank, notaries, banks, Paypal, etc.). The blockchain is the technological basis for all cryptocurrencies, whether Bitcoin, Ethereum, Hyperledger, etc.
An important part of the blockchain is the smart contracts, a piece of code that is stored in the blockchain network (in each participant's database). It basically defines the conditions to which all parties using the contract agreement. Therefore, if the required conditions are met, certain actions are executed. Because the smart contract is stored on all computers on the network, everyone must run it and get the same result. This way users can be sure that the result is correct.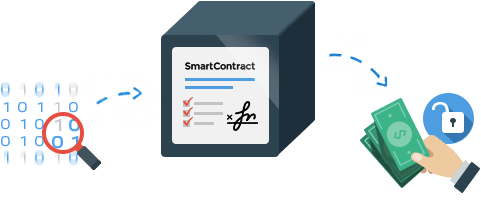 The topic of today is about Internet of Things (IoT), which refers to use of embedded sensors, actuators, and communication technology to track and control different objects or things connected between them through smart technology. IoT is growing fast and the expectations of worldwide regarding security and privacy are at an ATH. Then, it is clear that the future of technology is the Internet of Things (IoT), in other words, the smart communication between all things.
IoT brings a new type of issues as well as new security, safety and cyber systems. The benefits of this new disruptive technology
brings different analytics, automation and resource optimization that need to succeed in order to gain competence. However, the cyberattacks and other cybersecurity issues make IoT communication vulnerable. For this reason, all intruders need to do is convince device some change of state is acceptable.
Thus, the project I am gonna present you today is Beyond Protocol (https://docsend.com/view/upvdx52), a protocol that enables security by verifying and singing transactions as well as makes them automated all inside a trusted ledger. In example, any product manager or engineer needs to choose a broker service and a protocol to be able to launch an IoT product, so Beyond Protocol will be the protocol chosen by them. MQTT is the current most popular type of protocol, so Beyond Protocol will be based on it.
The main idea is to create the consensus needed to make the aforementioned change possible through a distributed ledger technology with unique fingerprints (PUF). So, the real goal of Beyond Protocol is to create a marketplace where developers and manufacturers of IoT devices can define value parameters for their transfers in order to make the transactions trustworthy in a blockchain-based trusted ledger technology.
The project gives the opportunity to earn Beyond Protocol tokens performing some social media tasks and doing simple steps from the bounty program explained into the following Telegram channel here (https://t.me/beyondprotocol), where you can access the link in order to see what are the conditions to become an early Beyond Protocol contributor and start acquiring tokens.
For more information about the project, you can visit and read their WhitePaper available here (https://docsend.com/view/si72wby). You can also stay tuned in their official Telegram Channel (https://t.me/beyondprotocol). I hope you liked the post and soon I'll send you new ones.
The upcoming events for the project succeed are described below:
Social Media Links
Whitepaper: https://docsend.com/view/si72wby
Technical Overview: https://docsend.com/view/bujtxem
Telegram: https://t.me/beyondprotocol
--------------------------------------------------------------------------------------------------------------------------------------------------
Author Details
Email: [email protected]
Bitcointalk username: adriaparcerisas
Bitcointalk profile link: https://bitcointalk.org/index.php?action=profile;u=1870482
Ethereum wallet: 0x3e10d9Cb6a5af372C00563aA19FEE3122A5C0Cd4