Macrophotography of the insect    
ℋ𝒾 𝒻𝓇𝒾ℯ𝓃𝒹𝓈 𝒽ℴ𝓌 𝒶𝓇ℯ 𝓎ℴ𝓊? ℋℴ𝓅ℯ 𝒶𝓁𝓁 ℴ𝒻 ℊ𝓇ℯ𝒶𝓉 𝒶𝓃𝒹 𝓈𝓉𝓇ℴ𝓃ℊ 𝒶𝓃𝒹 𝒽ℯ𝒶𝓁𝓉𝒽𝓎 𝓌𝒾𝓉𝒽 𝓎ℴ𝓊𝓇 𝒻𝒶𝓂𝒾𝓁𝓎 𝒷𝓎 𝓉𝒽ℯ ℊ𝓇𝒶𝒸ℯ ℴ𝒻 𝒶𝓁𝓂𝒾ℊ𝒽𝓉𝓎 𝒜𝓁𝓁𝒶𝒽.ℐ 𝒶𝓂 𝒶𝓁𝓈ℴ ℊ𝓇ℯ𝒶𝓉 𝒶𝓃𝒹 𝓈𝓉𝓇ℴ𝓃ℊ 𝒷𝓎 𝓉𝒽ℯ ℊ𝓇𝒶𝒸ℯ ℴ𝒻 𝒶𝓁𝓂𝒾ℊ𝒽𝓉𝓎 𝒜𝓁𝓁𝒶𝒽.
ᴡᵉˡᶜᵒᵐᵉ ᴛᵒ ᴍʸ ᴀⁿᵒᵗʰᵉʳ ᴘᵒˢᵗ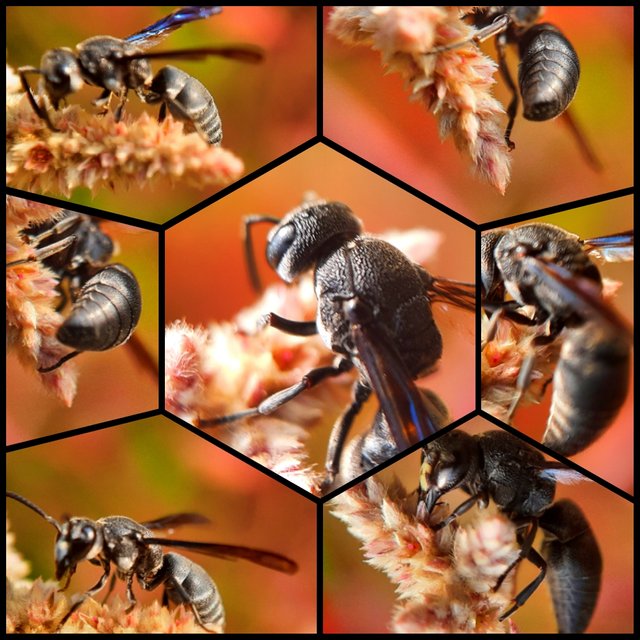 Hello friends today I will share insect macrophotography although it was so toiling to capture,btw hope you all like it.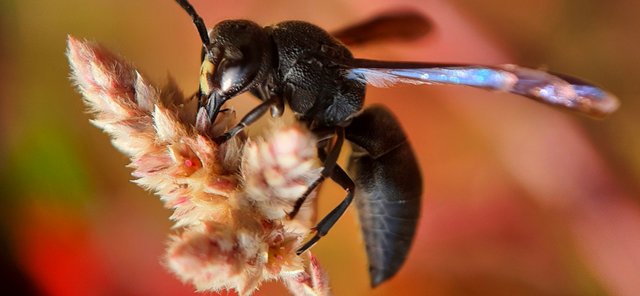 For this Macrophotography i have to do so hard work,cause this macro place was near the pond and the insect was not stayable.
Blowing air and moving the insects it was the situation when i was going to do Macrophotography.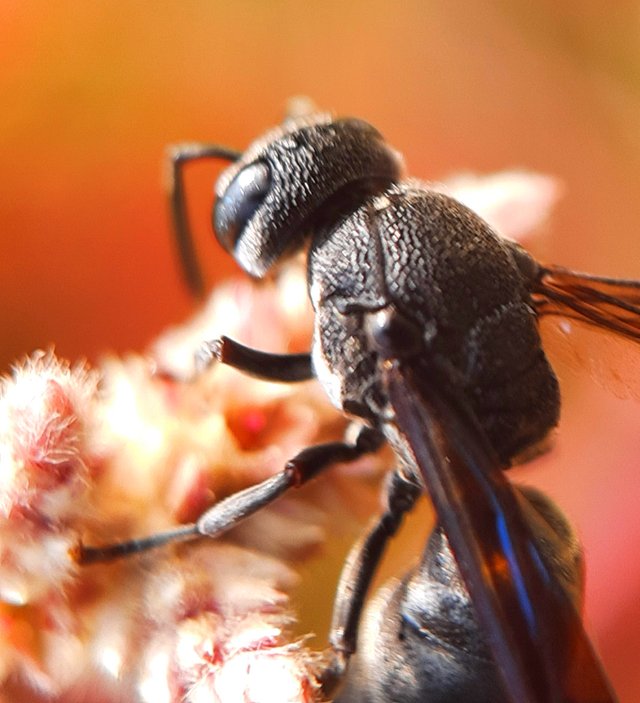 Actually i was going to capture some flower photo then i have seen this insect in our pond garden.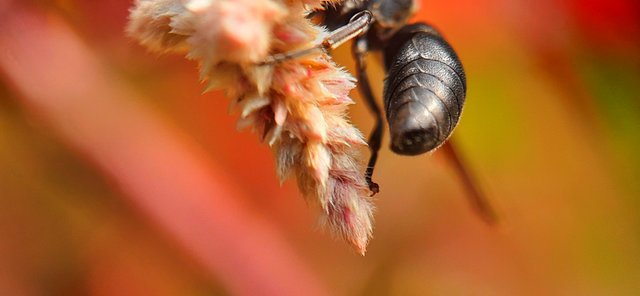 Then i go back to my home and take selfy stick also took my macrolens and go back to our pond garden, which located near the pond.
You all know that Macrophotography is not easy, cause in the photography sector Macrophotography is so hard sector which i think.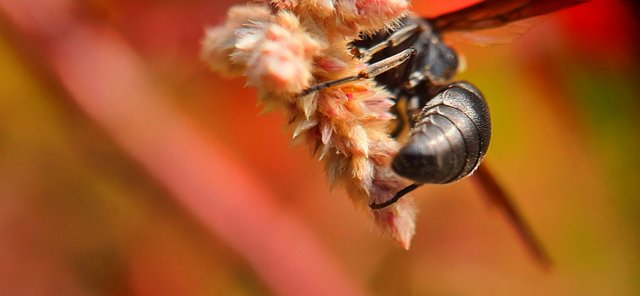 I have taken lot of pictures of this insect but i got few clear pictures cause they are not stayable and also blowing air.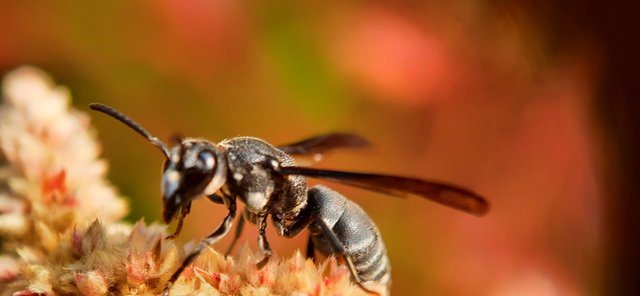 So you have to do more attention in this sectoe when you will go to do Macrophotography.
Although i love to do Macrophotography but i have no wll resulation camera and well lens.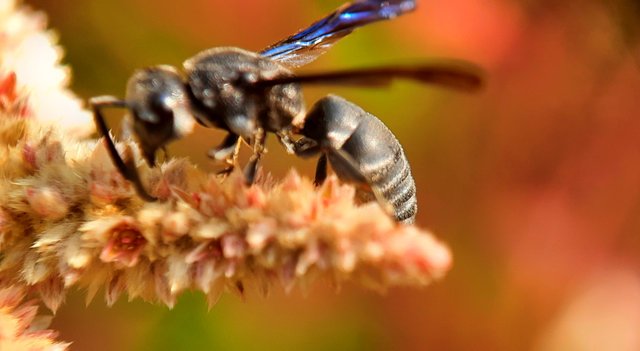 But i try to my best by my samsung galaxy m31 macroshot with little macrolens of mine.
So i hope if i got well resulation camera and macrolens then i can provide best Macrophotography.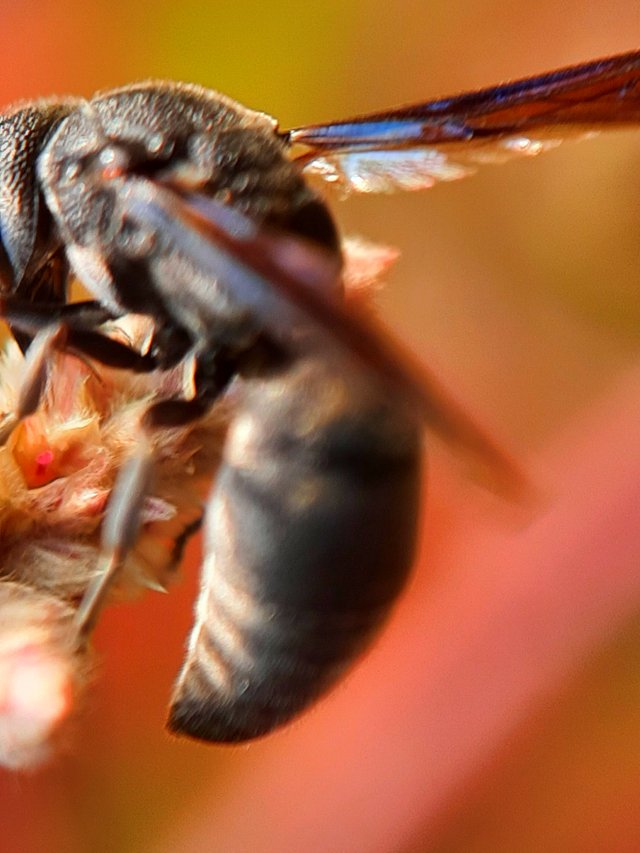 No more today stay safe with your nearest and dearest members, also take care of yourself.Have a good day.

Phone Details
Camera Samsung Galaxy
Catagory Insect (Photography)
C.MODEL M31
Capture @nevlu123
Editing Only Seturation
Location Bangladesh
You can check my photography here: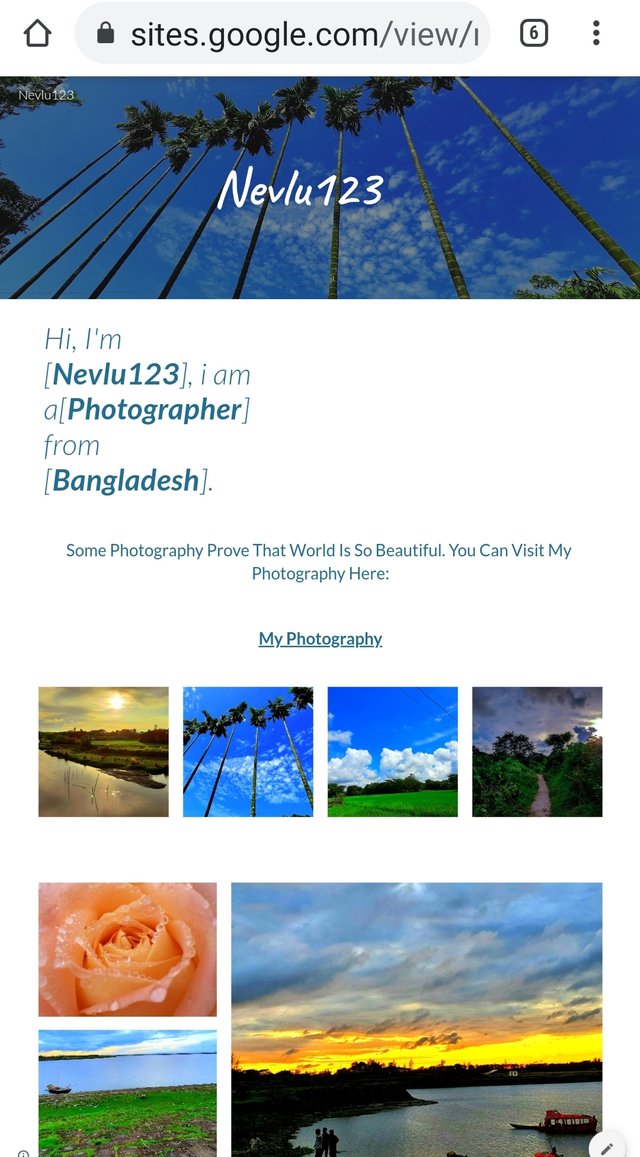 Best Regards @nevlu123 And Special Thanks to All Friends who are supporting this Post