BabyDoge has been one of the top-performing cryptocurrencies since the start of the year despite the bear market currently in play.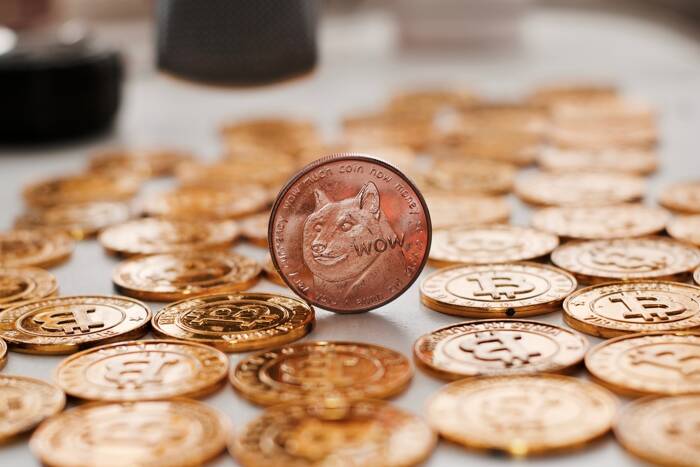 BabyDoge Coin has more holders than Shiba Inu despite SHIB being the second-largest meme coin in terms of market cap.
BabyDoge Now Has More Than 1.2 Million Holders
BabyDoge has rallied by more than 13% over the past 24 hours, making it one of the top-performing cryptocurrencies in the market at the moment.
At press time, BabyDoge is trading at $0.000000006132. The rally comes as the meme coin was listed on the CoinEx cryptocurrency exchange yesterday. The BABYDOGE/USDT pair is now live on CoinEx, with deposit and withdrawal features also available.
This latest development came on the same day that the number of wallets holding BabyDoge surpassed that of Shiba Inu. Yesterday, the total number of wallets holding Shiba Inu topped 1.1 million.
However, BabyDoge has more holders. According to the data revealed by WhaleStats, 1,275,995 wallets now hold BabyDoge. WhaleStats added that the 1000 BNB wallets are holding 989,582,594,495,517 BabyDoge tokens (worth around $5,027,713).
BabyDoge has been recording positive milestones since the start of the month. Last week, BabyDoge flipped Ethereum to become the most traded cryptocurrency by Binance Smart Chain whales.
BABYDOGE Could Rally Higher Soon
The BABYDOGE/USDT daily technical chart shows that the cryptocurrency has been performing excellently over the past few days. The technical indicators are positive, pointing to a positive trend in its performance.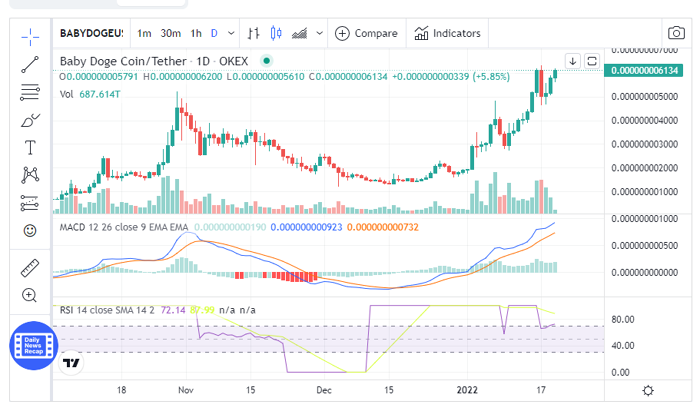 BABYDOGE's MACD line is above the neutral zone. Source: Coinmarketcap / TradingView
BABYDOGE's MACD line has been above the neutral zone since the start of the year, indicating a strong bullish performance. The 14-day RSI of 71 shows that BABYDOGE is in the overbought region.
If the positive momentum is maintained, BabyDoge could rally past the $0.0000000075 resistance level in the coming hours. In the event of an extended rally, BabyDoge could target the $0.0000000090 level before the end of the week.