The crypto market is rallying but Metis Token, SpookySwap and Marlin are some of the lesser-known altcoins that are currently trending on Twitter.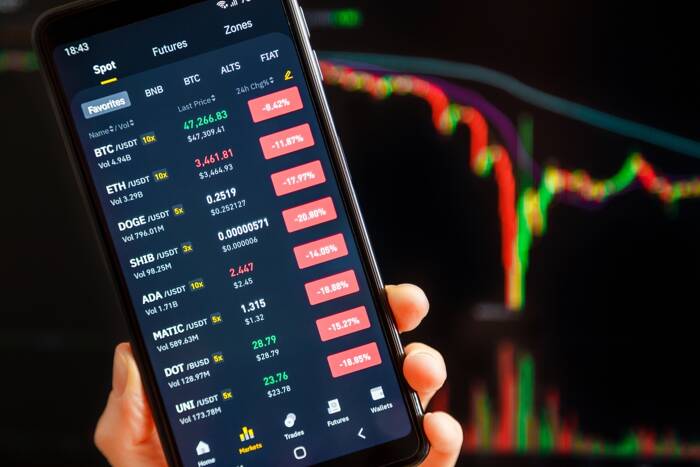 The broader cryptocurrency market has performed well over the weekend, with Bitcoin now trading above the $43k mark while Ether could breach $3,400 soon.
What are Altcoins?
Altcoins is short for alternative coins. This is a term used to describe all cryptocurrencies other than Bitcoin. The term was derived from the fact that the coins are alternatives to Bitcoin, the world's leading cryptocurrency.
Altcoins are an important component of the cryptocurrency market. There are several types of altcoins, including meme coins, stablecoins and more.
Lesser-Know Altcoins that are Trending
Twitter is perhaps the number one social media platform for cryptocurrency projects and their followers. The crypto community regularly talks about cryptocurrency projects on Twitter more than other major social media platforms.
There are numerous altcoins that are currently trending on Twitter. However, these are the top altcoins that are trending that you've never heard of them.
Marlin (POND)
Marlin (POND) is an open protocol designed to provide a high-performance programmable network infrastructure for Web3 and the decentralized finance (DeFi) space. The project aims to ensure that applications secured via the blockchain don't differ in terms of performance from the apps on Web 2.0.
POND, the native token of the Marlin Network, is used for operating validator nodes via staking, voting on governance proposals and several other functions.
Marlin is currently trending following the conclusion of the Flashbots event last week. Supragya Raj from Marlin gave a good speech during the event regarding Maximal Extractable Value (MEV).
POND has been performing excellently over the past few hours. At press time, POND is trading at $0.07296, up by more than 10% in the last 24 hours. The RSI of 61 shows that POND is currently heading into the oversold region if the rally is sustained. POND is also trading above its 50-day moving average of 0.05646.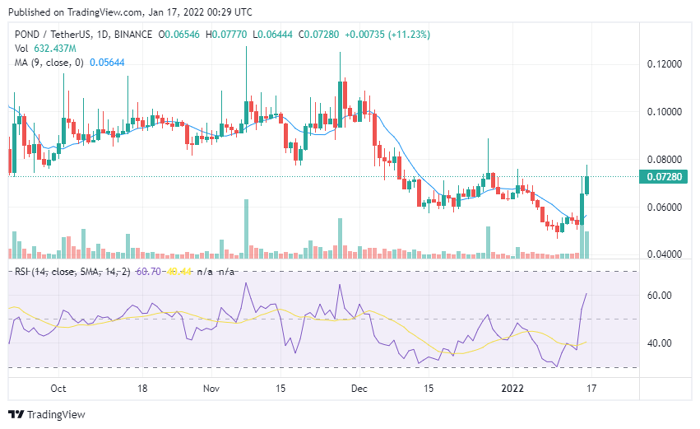 POND is trading above its 50-day moving average. Source: Coinmarketcap
SpookySwap (BOO)
SpookySwap is an automated market-making (AMM) decentralized exchange (DEX) that is hosted on the Fantom network. The team said it focuses on building a strong foundation via its BOOK token as a governance token. It is also working on having a built-in bridge, built-in limit orders and user-centered service.
SpookySwap is one of the top trending altcoins at the moment, thanks to its latest milestone. Earlier today, the total value locked (TVL) on the SpookySwap ecosystem topped $1.8 billion for the first time ever.
As a result of this latest milestone, BOO has been rallying over the past few hours. BOO is currently trading at $36.50 per token, up by more than 17% over the past 24 hours, making it one of the top performers in the market.
BOO's technical indicators show that the coin is currently recovering from a recent slump. BOO is trading below its 50-day moving average of $37. The RSI of 45 shows that BOO is getting out of its oversold region and could rally higher soon.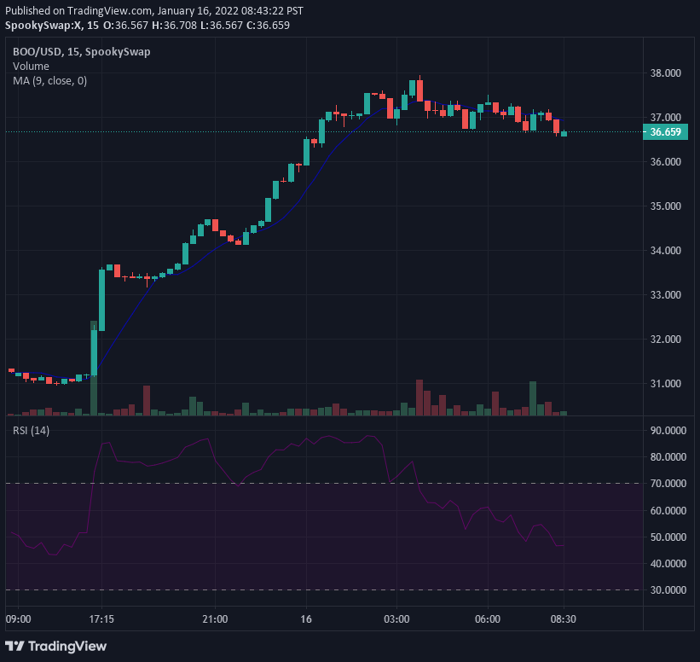 BOO's RSI is below 50. Source: Coingecko
Metis (METIS)
Metis is building Metis Rollup, an easy-to-use, highly scalable, low-cost, and fully functional Layer 2 framework. The L2 framework is designed to support the application and business migration from Web2 to Web3.
It is a scalable protocol that currently supports numerous use cases, including DeFi platforms, nonfungible token (NFT) marketplaces, open-source developer communities, freelancer communities, crowdfunding, yield farming, and more.
METIS has been trending over the past few hours, thanks to the latest milestone achieved by the team. The Metis Token team announced that it had reached a TVL of $500 million, roughly eight weeks after launching its Andromeda Layer 2 network.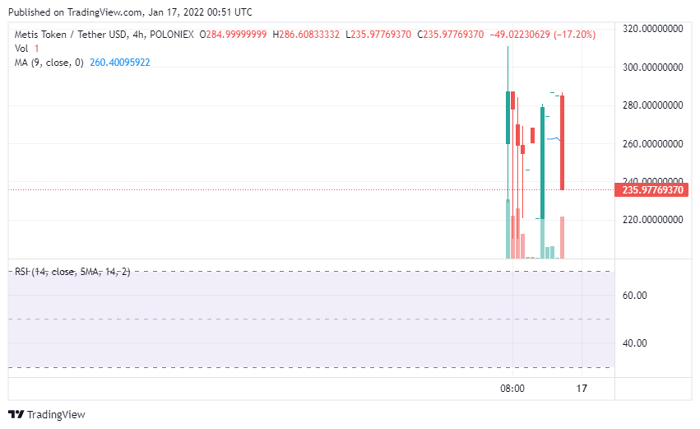 METIS's MACD line is above the neutral zone. Source: Coingecko
METIS is trading at $300, up by 7% in the last 24 hours. The METIS/USD daily chart shows that the cryptocurrency is currently bullish. METIS's RSI of 61 shows that it could soon reach the overbought region. METIS is trading above its 50-day moving average of $215, indicating a bullish trend.