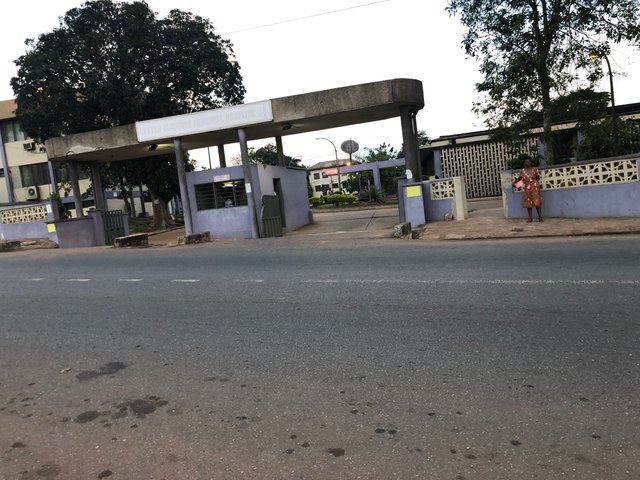 front of hospital entrance
Not much count today. I didn't go for a walk. Went for an interview today. The interview was for a cashier position. They wanted someone with an accounting background and I didn't have one. Jobs are scarce this days so all tricks are used to cut down on the number of people who will apply. Entry level jobs are now asking for first degrees, and yet they pay minimum wages. The interview went very well, but the only problem is I don't have an accounting background so I only hope for the best.
By 10 am, I was in a bus at the station to Madina, where I will take another one to where I live. The bus left the station at 11:10 and even then, it wasn't full. Buses here don't really have scheduled times for departure. They live the stations when they are full. By mid morning, fee people will be moving around so takes awhile for the buses to get full. I'm lucky they decided to move after sometime. If they had decided to wait until it got full, I wonder when I would have left the station.
I got home and picked some few things for my mum. Left the house around 1pm for the hospital. I got to the hospital at 1:30pm because the driver was speeding. Took me 40 minutes to get to the hospital yesterday but today it took less than 30 minutes. He stopped along the way for about 3 minutes and yet I still got to the hospital earlier than yesterday.
Got to the hospital and she's fine. Got there just after visiting hours but I got to speak to her. I was later sacked from the ward after a few minutes because visiting hours were over. I waited outside until 4:30 for the evening visiting time and I went to see her again. Spent an out there and at 5:30, the nurses rang a bell to signify the end of the visiting hour and I came home. Feeling tired so I've decided to sleep early today.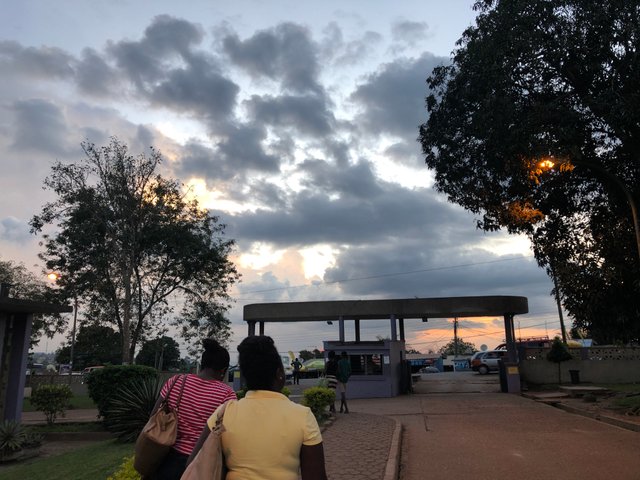 back of hospital entrance




10008

Daily Activity,Walking

Height
178 cm

Weight
75 kg

Body Fat
%

Waist
cm

Thighs
cm

Chest
cm