Liverpool, a club that is known for their remarkable history and tradition. You will never walk alone, one of their bonding quotes that has kept them going for ages. When it comes to premier league clubs who have strong connection with their fans and core history, Liverpool is definitely up there. One of the most feared teams in Europe and a team that had enjoyed a lot of success back in the days.
The Reds had endured a torrid period over the past several years, hoping for the first piece of silverware which almost became a story of a camel passing through the eye of a needle. For the fans, these were hard times that were filled with hope and optimism season after season, yet it was a similar story at the end of each season… the word trophyless almost became a resounding norm. Patience was their breakfast, lunch, and dinner, the club and the fans fed on every ounce of hope and optimism that they could lay their hands on, in their quest to bring restitution back to the club.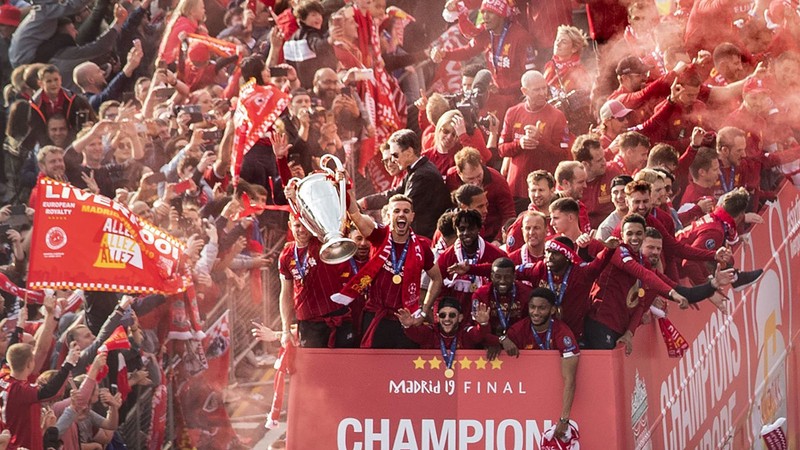 Image Source
The Klopp era
The Liverpool hierarchy saw Klopp as not only the right fit for the club but the right man to build on the core history and tradition that has kept them going for ages. Every football fan knew about Klopp and his days at Dortmund, building a Dortmund team that was known as one of the most ferocious high-energy/pressing and high-speed counter-attacking teams. Building a dangerous team that could challenge toe-to-toe domestically and in the champions league. However, his appointment as the Liverpool manager led to a lot of talking points on how well will Klopp cope in the premier league and is he the right manager to lead Liverpool to the promise land? – these were talking points that clouded the atmosphere when it became evident that Klopp was going to take charge as the next Liverpool manager. Things didn't pan out as expected in Klopp's first few seasons in charge. however, time, patience, togetherness, belief… was all that was needed to ensure that things began to turn around for good.
Their strong belief in the process and their continuous hard work have seen them return to where they belong. The last two seasons have been a remarkable one for them, especially last season which saw them eventually cross the finish line when it comes to silverware. Things have turned around for Liverpool, they are now back at the top and are looking like a team never to look back. Last season was more like a bittersweet experience as they were disappointed to have allowed the premier league title slip away from their hands, however, winning the champions league and becoming the best team in Europe was more of an achievement every Liverpool supporter out there will be very proud of.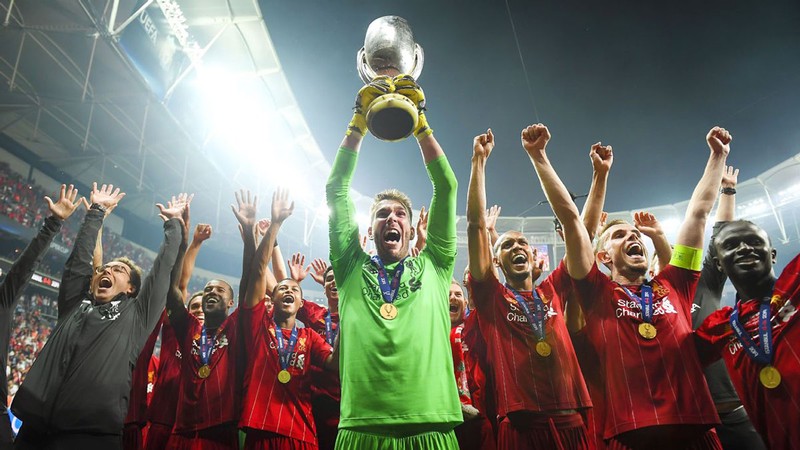 Image Source
Will this be Liverpool's season to make history?
This season has seen Liverpool continue from where they stopped last season, as they look forward and hope to make history by winning the premier league title. They are currently unbeaten in all competitions so far, and are the only team with a 100% success rate so far including their super cup victory.
For me, it is almost impossible to tell at this point in a season. They are doing great at the moment and are not looking like a team that will relent in their efforts. However, the season is still very early as no one knows what will happen at the end.
Notwithstanding, Looking at the way things are going at the moment for Liverpool, it is logical to say that this might be the season for them to finally make history and clinch their first-ever premier league title. They have made progress season after season and have been better than their previous seasons under Klopp, which makes it realistic to think that they will try to achieve more than what they did last season. Winning the champions league was a phenomenal achievement for them last season, however, they will focus more on the premier league this season even if it means putting less focus on the champions league. Winning the premier league is one of their greatest desires and will definitely surpass their achievements last season which will be a moment every Liverpool supporter will never forget. This post can also be found on my scorum blog
What do you think... Do you think this is Liverpool's season to make history?