The major talking points for Chelsea this season have been how well the academy boys have integrated into the first team and how they are performing at the moment. Like we all know, the Chelsea academy is one of the best club football academies in the world and the number of quality talents that are produced each year is simply amazing. We have seen some names who have graduated from the Chelsea academy in the first team and are already performing at the top level in the first team. Players like Mason Mount, Tammy Abraham and Fikayo Tomori have all looked really good so far with their spots looking cemented already.
Things are looking very good for Chelsea at the moment, they started the season pretty shaky but things are looking like they are turning around for good and are going to the right direction for them. Life as a Chelsea manager hasn't been rosy like what Frank Lampard would have wished for but he is slowly picking up gear and getting things right. Frank Lampard has already made it clear that he will pick his first 11 based on merit and any player who deserves to play, plays. So far, the academy graduates have shown that they deserve to be in the starting 11, especially Tammy Abraham, Mason Mount and Fikayo Tomori who have all shown their qualities and why they deserve to play in the first team.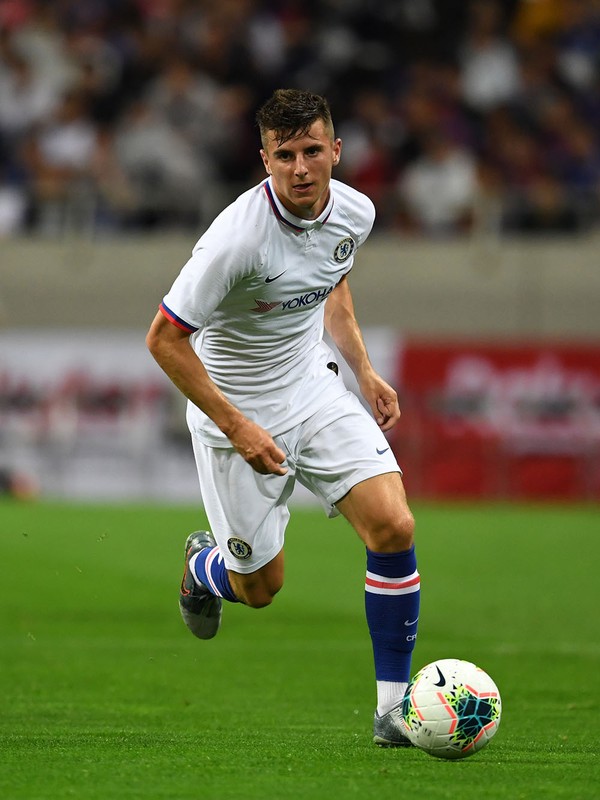 Image Source
Mason Mount, a product of the Chelsea academy and a player who have been likened to the Chelsea legend turned manager Frank Lampard due to sharing some similar characteristics and his immense eye for goal. Currently on 4 goals in 8 games for Chelsea and the second-highest goalscorer in the Chelsea team so far. His loan spell at Derby County last season was a really successful one for him as a player, being one of the main figures in the Derby team where we saw him score goals from midfield.
This season, Mason Mount is really flying as a Chelsea player and has already put himself in a position where he is the first name in the manager's plans. He has scored 4 goals already in 8 games so far, his last goal coming against Southampton and he is looking more like a player who could very much reach the goal tally Frank Lampard used to reach during his time as a Chelsea player. As a player, he shares a lot in common like young Frank Lampard, his mentality, work rate, passing, ability to shoot from distance, immense eye for goal etc have seen him receive a lot of comparison to Frank Lampard young days as a player and a lot of praises and fans calling him the new Frank Lampard. He has already received a call up to be part of the England national team alongside teammates Tammy Abraham and Fikayo Tomori who also received their England call up not long ago. So far so good, things are looking bright for the young Mason Mount as he keeps on improving and aiming to not only achieve what Frank Lampard achieved as a player, but also do more. This post can also be found on my scorum blog
What do you think of this player?
Header