The champions league mood is over as we look for some exciting Europa league games up next. Coming up later today is the much-anticipated Europa league showdown with lots of exciting fixtures lined up. Man United will be facing Partizan away at the Partizan Stadium as they aim to make up for their disappointing results in the premier league.
Partizan are currently leading the group but are on level points with Man United on 4 points. They are doing pretty well at the moment and stand another great chance of going 3 points clear if they beat Man United at home later today. This is a really tough game for Partizan against a strong Man United side who picked up a bit of form at the weekend against Liverpool, however, they are playing at home and will be confident to have what it takes to get the job done against Man United.
Expected formation and tactics, Partizan will be expected to set up in a 4-2-3-1 formation. Knowing that they are playing against a top premier league side even through Man United are not in top form at the moment, they will most likely try to play more on counter-attacks by staying very compact and trying to utilize counter-attacking opportunities to hurt Man United at home.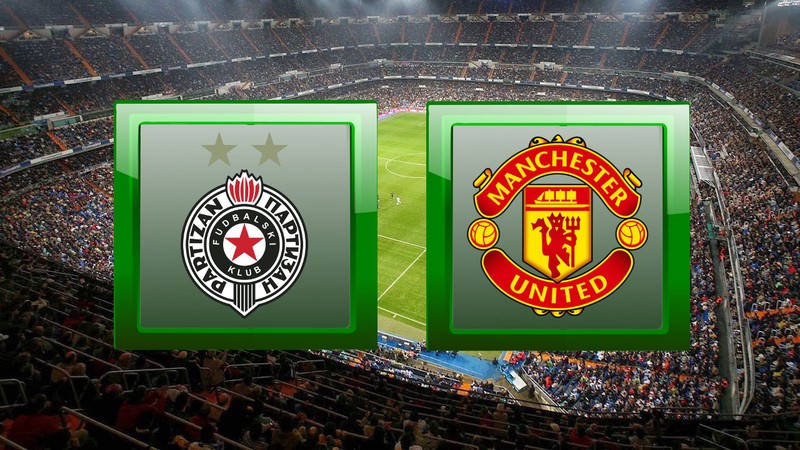 Image Source
Man United this season have been faced with a lot of criticism for the poor performances in most of their games this season. However, they received a lot of praises for how they performed against Liverpool who prior to the Man United vs Liverpool fixture, were the only team in the premier league to have won every single premier league game, and Man United made it extremely difficult for the Reds at Old Trafford and was really disappointed have dropped 2 precious points after things were looking like it would have gone Man United's way in the game. Nevertheless, they will be looking to put that result behind them and focus on their Europa League game tonight as they stand a great chance of going 3 points clear in the group if they get the job done against Partizan away tonight.
Expected formation and tactics, Man United will be expected set up in their preferred 4-2-3-1 formation. They will be going into this game to win and for them, 3 points will be massive. Considering that they are playing at home and against a tricky opponent, they will try to a little bit pragmatic in their approach and will also want to utilize their qualities on the counter-attack to try to get the job done. This post can also be found on my scorum blog
What do you think will be the outcome of this fixture... Who will come out on top?