The ever-exciting champions league matchdays and mood have come to an expected halt as we turn our attention to the Europa League. Yesterday was a really exciting one as usual as we had another opportunity to witness some entertaining matches. Without taking too much time, let's briefly talk about what happened in this week's champions league games (top games)…
Real Madrid had to throw away a 2-0 lead to draw 2-2 against PSG. Tottenham beat Olympiacos 4-2, Jose Mourinho's first champions league win as Spurs manager. Man City drew 1-1 against Shakhtar Donetsk. Juventus beat Atletico Madrid by a narrow 1-0 win. Bayern Munich annihilated Crvena Zvezda 6-0 away at the Red Star Stadium. Valencia vs Chelsea ended in a thrilling 2-2 draw. Barcelona beat Dortmund 3-1 at home to secure qualification and cement the number 1 spot. Inter Milan beat Slavia Praha 3-1 to restore their hope of qualification. Ajax beat Lille 2-0 away at the Stade Pierre-Mauroy. Liverpool vs Napoli ended in a tight 1-1 draw.
That is it for the top champions league games this week. Coming up later today is the much-anticipated Europa League fixtures as Man United is set to lock horns against Astana away at the Astana Arena as they aim to secure top spot in Group L.
Astana are the spectators in Group L so far as they are yet to win any game or gain any point so far. They will be hoping to get something out of this game against Man United to at least exit the group with their name on the records.
Expected formation and tactics, Astana will be expected to set up in a 4-4-2 formation. The odds are seriously against them not to get anything out of this game. However, they can't be written off as Man United aren't a team that can be fully relied on. Astana will want to get something out of the game and will give everything to get a result at home. Their gameplan will be to stay very compact and tight at the back and try to utilize counter-attacks to trouble Man United.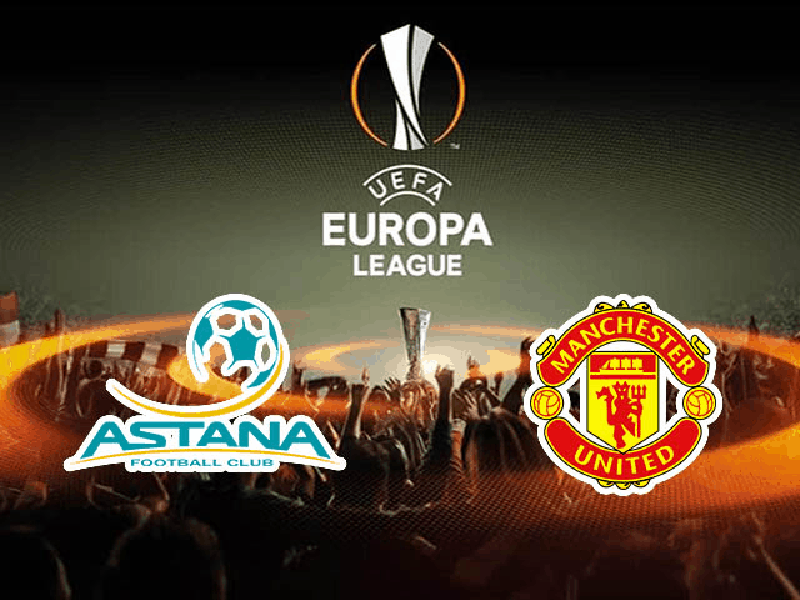 Image Source
Man United have done pretty well in the Europa League this season compared to their form and performances in the premier league. They are coming from a disappointing 3-3 draw against newly promoted Sheff United in their last game and will be looking to switch back to their good Europa League form tonight against Astana. They are currently leading the group, 10 points and 2 points above AZ Alkmaar, however, their number 1 spot isn't secured yet as a loss in this fixture would see them lose their spot if AZ Alkmaar gets the all-important 3 points. A win tonight temporally retains Man United's position but they need to win their last group stage fixture as well to ensure that they win the group.
Expected formation and tactics, Man United will be expected to set up in a 4-2-3-1 formation. They will be looking to continue their good form in the Europa League so far. Their gameplan will most likely be to control the game and utilize their superior qualities over Astana to get the job done. This post can also be found on my scorum blog
What do you think will be the outcome of this fixture?