Coming up later tomorrow is the continuation of the ongoing premier league matchday 10 with lots of exciting and much-anticipated fixtures coming up next. Man United who are trying to turns things around in the premier league will be heading to the Carrow Road to face newly-promoted Norwich as they aim for the crucial 3 points.
Norwich this season have been pretty much on and off, however, they have been brilliant in some of the games this season most especially against Man City which is their biggest win at the moment. They are currently sitting in the relegation zone, in 17th position and will be hoping to move out of the relegation zone if they are able to get the job done against a Man United team that is not in a good form as well.
Expected formation and tactics, Norwich is expected to set up in a 4-2-3-1 formation. Like we have seen this season, they love to play football when they can, and will be looking forward to capitalize on Man United's poor form by taking the game to them. Nonetheless, they will be keeping their eyes on counter-attacking opportunities to hurt Man United.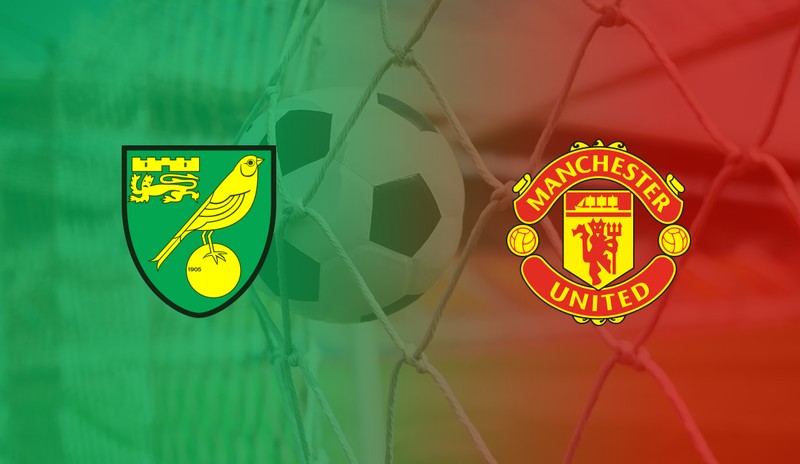 Image Source
Man United have been on the decline ever since they beat Chelsea 4-0 at home in the opening premier league game of the season and things haven't looked the same ever since. Lots of talking points and uncertainties concerning Solskjaer, have surrounded Man United this season as they have failed to record any win in the premier league in their last 4 games. Nevertheless, their game last week against Liverpool saw them put up a pretty good performance and should have won the game if they had kept their concentration for the last 15 minutes of the game. They will take a lot of positives from that game and will be looking forward to turning things around to try to get the job done against Norwich, a game that promises to be a very tricky one.
Expected formation and tactics, Man United will most likely set up in a 4-2-3-1 formation. As the more superior team on paper, United will try to have more of the ball. Also, they are very good at quick counter-attacks and direct football and will be looking to exploit Norwich weaknesses. Their aim will be to prevent Norwich from doing anything with the ball and to utilize their qualities to get the job done. This post can also be found on my scorum blog
What do you think will be the outcome of this fixture?