Coming up tomorrow is the much-anticipated premier league matchday. It's premier league matchday 10 already and we look forward to another amazing and exciting premier league week. Man City who will be locking horns against newly-promoted Aston Villa as they look forward to another comfortable home win.
Man City have already put that disappointing home loss at home against Wolves and have gone on to get back to back wins in all competitions. They are coming from a heavy win in the champions league and are currently overfilled with confidence. They will be delighted that their Major rival Liverpool dropped points last week against Man United and for them, it is another great opportunity to close the gap even further by ensuring that they get all 3 points against Aston Villa. As usual, they are expected to get a comfortable win at home, but like we have seen so far this season, this can be a very tricky game for City, however, Man City is expected to get the job done tomorrow.
Expected formation and tactics, Man City will most definitely set up in their usual 4-3-3 formation. As we all know how Pep likes his team to play, we are expecting the same gameplay as they will most likely have the majority of the ball and will be looking to create a lot of chances through their passing and clever movements.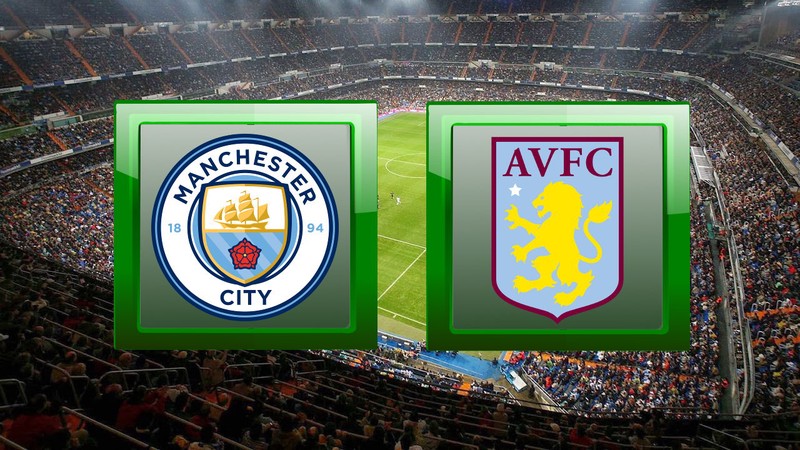 Image Source
Aston Villa used to be one of the tough teams to play against for the big sides years ago, but things haven't been the same ever since they got relegated. Nevertheless, they have gotten themselves up again into the premier league and are not looking bad so far. They have earned 11 points from 9 games so far which is pretty good considering that they are just a point shy of the top half positions. This game against Man City away is an extremely difficult game for them and the odds are seriously against them to lose, however, we all know what football is all about and they can upset City at home if they put in a performance above 100%.
Expected formation and tactics, Aston Villa will be expected to set up in a 4-3-3 formation as well. They love to play football when they can, however, against Man City, they might want to play more on the counter-attack to hurt City. This post can also be found on my scorum blog
What do you think will be the outcome of this fixture?