The champions league mood is over for the meantime and we are now back to premier league actions. Coming up next is the premier league matchday 6 as there are lots of exciting matches on the way. Man City who were shocked on their visit away at Norwich City last week will be hosting Watford as they aim to return back to winning ways in the league.
Man City are coming from their emphatic champions league win against Shakhtar Donetsk and will be looking to return back to premier league winning ways against Watford. On paper, this is not even a contest as they are clearly the favourites to get a comfortable win at home, however, we have seen in the past especially in the premier league that a lot of underdogs can pull off surprises whether home or away. Man City have a lot of work to do this season if they are to replicate their domestic success last season. They are currently trailing Liverpool with 5 points, and for them, they will be hoping to shorten the gap as soon as possible.
In terms of expected formation and tactics, Man City will most likely setup in their usual 4-3-3 formation. As we all know, Pep at home will maintain their usual idea of football which is to dominate the ball and try to create as many chances as possible through their clever passing and movements.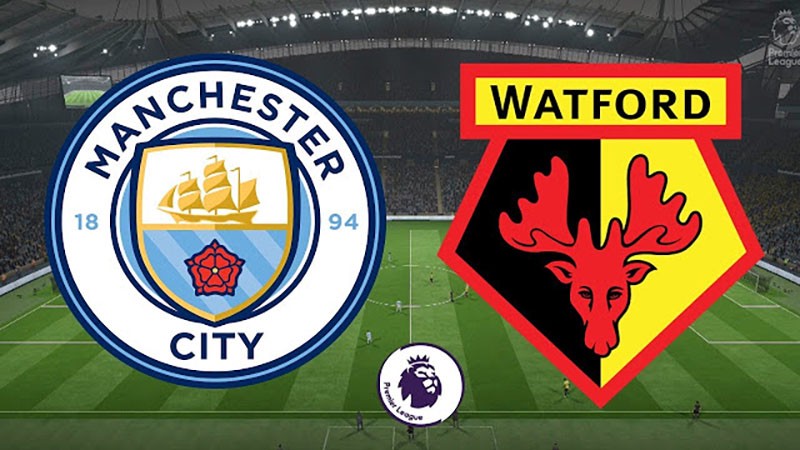 Image Source
Watford are currently in a good mood after their remarkable comeback at home to deny Arsenal an away win. This season have been tough for them in terms of performances and results, however, with the way they performed against Arsenal last week, they will be looking to build on that and start gaining positive results. They will be facing another difficult test, this time, a much tougher test as they know how difficult it is for any team to earn any result away at Man City. Nevertheless, nothing is impossible in football and what happens on the pitch is what matters.
In terms of expected formation and tactics, Watford will most likely try to utilize the same system that earned them a precious point against Arsenal. They know how dangerous Man City are at home, so for them, it will be all about staying very compact as possible and focus on counter-attacks and set pieces to try to earn a positive result at the City of Manchester Stadium. This post can also be found on my scorum blog
What do you think will be the outcome of this fixture?