Coming up this Saturday is as always the exciting and much-anticipated premier league matchday. As we all know, we are now in the 4th premier league game of the season and lots of great and entertaining fixtures have been played so far. Man City will host Brighton at home as they aim for yet another expected 3 points.
Man City, as usual, began their season campaign in style as expected and have immediately returned back to winning ways after their positive draw against Spurs. City have a huge task on their hands to maintain the same level of success they achieved last season and will be hoping to do better than what they achieved last season. They are clear favorites in this fixture to get a comfortable win at home, however, this could also be a very tricky one for them, as football is all about what happens on the pitch rather than what is on paper.
In terms of expected formation and tactics, Man City will most likely setup in their favorite 4-3-3 formation. As always, Pep will want his team to keep control of the ball, pass it around and try to find spaces in behind and also focus on creating as many chances as possible through their clever passing and movements.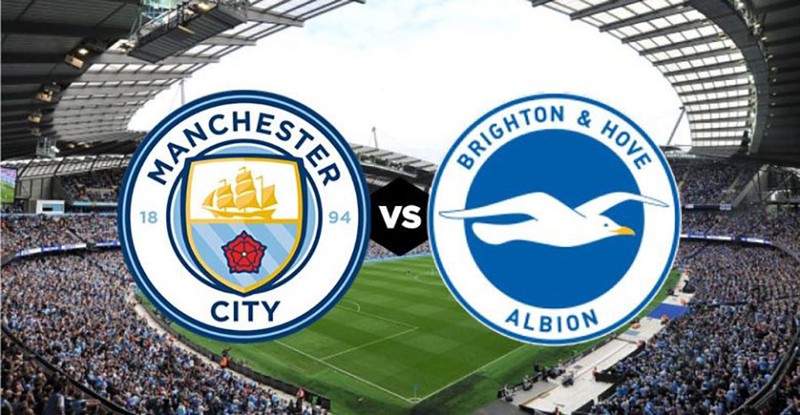 Image Source
Brighton began their season quite well, earning an opening day win against Watford who are still yet to gain any point this season, but have since gone on a decline, similar to Man United, drawing their second game of the season and losing all 3 points in their last match against Southampton. Going up against the current premier league champions and treble winners is a huge mountain for them to climb, as they are the underdogs in this fixture against Man City. However, nothing is impossible in football even though the odds and chances of getting a result in this game are really against them.
In terms of expected formation and tactics, we are expecting Brighton to go with a 3-4-3 formation like they have used in their games so far. They will be looking to stay very compact as possible at the back without leaving spaces behind and try to catch Man City on the counter, as their gameplan will be to soak up all the attacking pressure and capitalize on counter-attacking opportunities and also set pieces to hurt Man City.
An exciting matchday 4 fixture, as we look forward to amazing fixtures coming up. Man City are expected to get the win at home, while for Brighton, a result in this game will be phenomenal for them and will be considered a great achievement. This post can also be found on my scorum blog
What do you think will be the outcome of this fixture?