Reports and talking points had surfaced these past few days about Chelsea's defender David Luiz trying to force a move to Arsenal. It has been made official by Chelsea that the defender has departed the club to join Arsenal on a two-year contract. Luiz who has won a lot at Chelsea and was one of the key figures for Sarri's short term success last season, was said to be considering his stand at Chelsea and feels he might not be in Lampard's plans going forward which was a huge factor to his decision to join the gunners this transfer window. Media proofs have already shown the player in an Arsenal shirt.
Chelsea are currently serving their transfer ban and will be unable to sign a replacement until their transfer ban issue is resolved, however, they have 4 center back who are in contention to be part of the first 11 for the upcoming season.
Why David Luiz joining arsenal isn't a good move for Chelsea
As well already know David Luiz qualities on the ball, one of the best ball-playing center back in Europe, if not arguably the best. He was one of the main reasons why Sarri was somewhat successful in his short term at Chelsea.It has now been confirmed that the Brazilian has joined Arsenal on a 2-year contract... So why is this not a good move for Chelsea even though the player is above 30?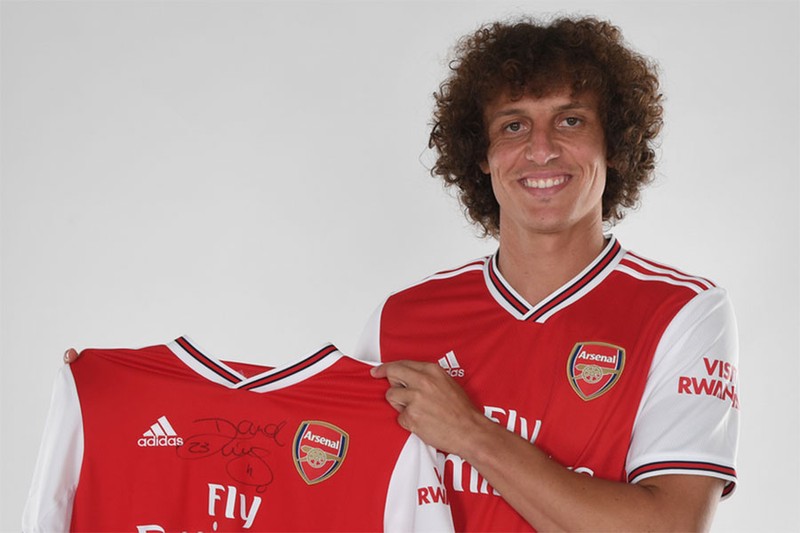 Image Source
When it comes to effectively playing out from the back, the defenders need to be very comfortable on the ball even under pressure, this was why Sarri's system worked to some degree last season because Luiz and Rudiger were both very comfortable with the ball. As we have already seen so far, Lampard is also utilizing a similar style of play as he wants his team to play out of the back and attack. At the moment, there is any defender currently at Chelsea who is as comfortable on the ball as David Luiz and also there is no single defender at the club who can spray long-range passes from deep to counter oppositions' press, which could be an issue for Chelsea, as there isn't anyone who is able to do what Luiz does especially during the buildup play and initiating counter attacks.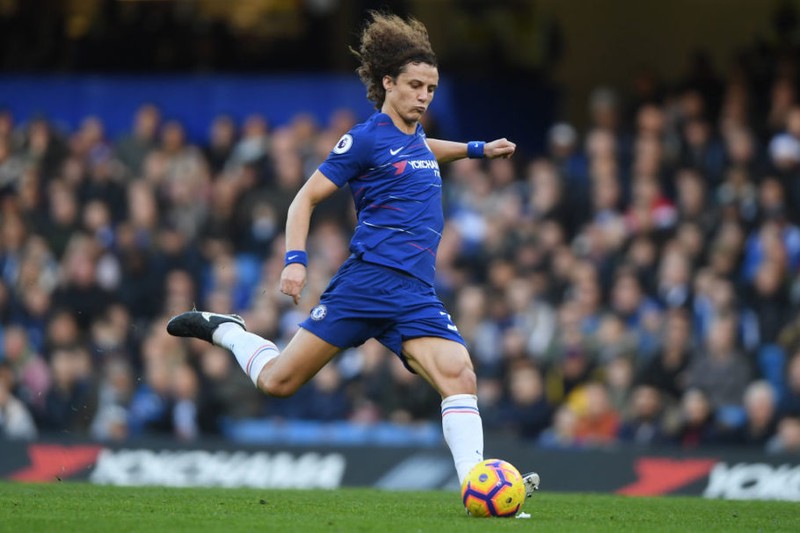 Image Source
Everyone knows that Luiz isn't the one of the best when it comes to defending and can pull off mistakes here and there, but his passion for the game and what he can do with the ball as a defender makes him a very good asset to have in the team. Looking at his stats last season, he has single-handedly contributed to a lot of Chelsea goals especially through his long diagonal balls to find a forward making a run in-behind. We all know that Luiz didn't feel safe in terms of playing time and wanted to move to a club who were happy to take him and also to a club where he can have a huge chance of playing time.
Nevertheless, I believe this could be a huge loss for Chelsea at least for the upcoming season and also for Lampard and his system. Successfully playing out from the back under pressure might prove to be difficult when a player like David Luiz isn't present on the pitch, as the other defenders available are not up to Luiz's level when it comes to this aspect of the game. Notwithstanding, the deal has been done and he is now a gunner, the other defenders at Chelsea need to step up their game and improve on their ball-playing abilities if they want to effectively execute Lampard's system. This post can also be found on my scorum blog
What do you think of this move?