Coming up this Saturday is one of the many fixtures lined up. Chelsea who are yet to secure their first win under Frank Lampard this season will be heading to Carrow Road to take on newly-promoted Norwich as they aim to earn their first win this season. Chelsea will be disappointed not to get their first win at home, a much-anticipated Frank Lampard welcome home fixture against Leicester at the bridge, after their fantastic first 45 minutes of the game.
Chelsea have been hit with a couple of key players out through injury sustained last season, however, the good news for Chelsea is that most of the key players are back and are slowly getting back to match fitness. Rudiger, Hudson-Odoi and Reece James are not far from becoming part of the first-team squad. This fixture against a very good side like Norwich who proved how good they are against Liverpool will be yet another tough nut for them to crack especially away from home. Nevertheless, Chelsea has all it takes to earn their first win in this fixture and they will do everything possible to ensure that they get the all-important 3 points.
In terms of expected formation and tactics, Chelsea will most likely set up a 4-2-3-1 formation. Lampard will mostly go with the same lineup that started against Leicester and will want his team to maintain the same level of intensity and pressing throughout the game.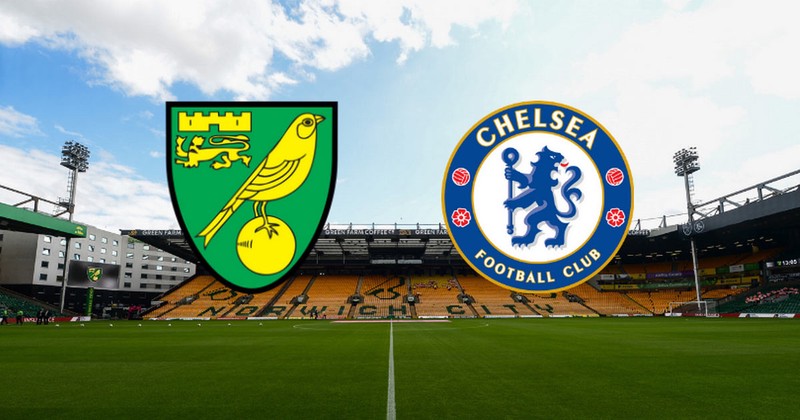 Image Source
Norwich have been putting up good performance since their return to the premier league. They will be proud of their performance against Liverpool even though the result didn't really reflect the actual performance. They've earned their first win since their return to the premier league against Newcastle and will be looking to shocking Chelsea at home.
In terms of expected formation and tactics, Norwich will most likely set up in their preferred 4-2-3-1 formation. They have shown so far that they like to play football as well, and will be willing to take the game to Chelsea. However, they understand how difficult this game will be for them overall, and will also try to capitalize on opportunities that show up in the game.
An exciting fixture this is for both teams, as they will be looking forward to having a great game. For Chelsea, this fixture means a lot to them at the moment and all-important 3 points will be their utmost priority on Saturday. For Norwich, a loss isn't the end of the world for them, but they will be looking to at least get a positive result at home. This post can also be found on my scorum blog
What do you think will be the outcome of this fixture?