It is the second matchday of the ongoing midweek premier league actions. Lots of exciting matches still to come as we anticipate an amazing premier league matchday. Coming up later today is the much-awaited clash between two Chelsea legends. Frank Lampard will be going up against John Terry as Chelsea battle it out against Aston Villa at Stamford Bridge.
Chelsea haven't had the kind of results they who have expected in their last two premier league games. They have lost back to back games and have already found themselves 6 points behind Leicester City who are occupying second position on the table. This fixture is a very exciting one especially for the Chelsea fans as they will be uniting with another great legend who is now part of Aston Villa. Also, this is a very crucial fixture for Chelsea as they need to win this if they want to not heap pressure on themselves in the top 4 race.
Expected formation and tactics, Chelsea will be expected to set up in their usual 4-3-3 or a 4-2-3-1 formation. They will be going into this game to win at all cost. Their gameplan will be to show a positive reaction from their back to back premier league losses and will be looking to utilize their qualities in attack to hurt Aston Villa.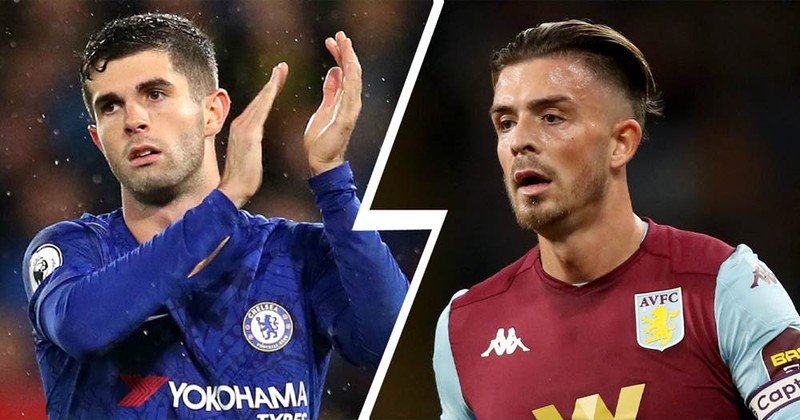 Image Source
Aston Villa are not having a great season even though they are newly promoted into the premier league this season. Some of their performances haven't yielded the deserved results like in their game against Liverpool. They are just 3 points above the relegation zone and will be looking to get a positive result at the bridge to extend that gap. An exciting fixture for them as well as they would definitely want to see John Terry come out on top against a club he is a legend at.
Expected formation and tactics, Aston Villa will be expected to set up in a 4-3-3 formation. They are a team that likes to attack when they have the opportunity to and will be looking to have a go at Chelsea at the bridge. Their gameplan will be to try to exploit Chelsea's weaknesses and try to also utilize their attacking qualities to hurt Chelsea. This post can also be found on my scorum blog
What do you think will be the outcome of this fixture?