As always, while everything football is on an unfortunate halt at the moment, it has given rise to transfer talks and speculations and as usual, Chelsea arent left out when it comes to transfer talks. According to reports, Chelsea are looking to make their second signing for next season, their first being the Hakim Ziyech from Ajax few months ago. These reports have spotted Gabriel Magalhaes as the possible second signing for Chelsea for next season, and that Chelsea are close to signing the young Lille CB.
Gabriel Magalhaes is an exciting center back that currently plays for Lille. He is 22years and a Brazilian. One of his qualities that makes him such an exciting young CB is his pace, his ability to win his duels and he can play a pass from deep. A lot of the Chelsea fans know this player cos Chelsea played Lille in their champions league group stage. This news have raised a lot talking points especially in the Chelsea fan base concerning what will happen to the other center backs currently at the club, and whether Chelsea need another CB, as Chelsea have a handful of quality center backs at the moment.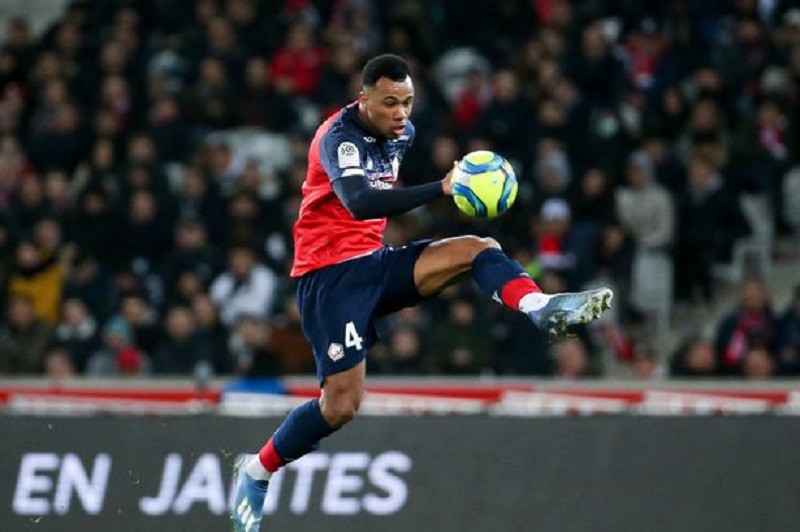 Image Source
For me, I can see the reason behind the talking points, and I also think Chelsea need a top-quality CB for next season. However, when it comes to the center back position at Chelsea, they have it covered in terms of the number of CBs available, so with the potential signing of Gabriel, it means that one player would probably be leaving to accommodate the player. A lot of fans have their own different opinions on who they want to be sold to accommodate the player, while some section of the Chelsea fans believe that Chelsea don't need a center back for now, and that there are other areas of the pitch that needs strengthening most especially the striker position and another winger when the likes of Willian and Pedro most likely leaves this summer.
In my opinion, I think Gabriel will be a quality signing for Chelsea and his attributes as a defender who most likely see him play in the starting 11 come next season. Which player would leave for Gabriel, is something no one can tell at the moment, but one thing is for sure, Lampard knows his players now and know their capabilities, so he will already know which center back fits into his system best. Whether this signing will happen or not, only time will tell, and as always, we all hope that things return to normal soon. This post can also be found on my scroum blog
What do you think of this potential Chelsea signing?