The premier league matchday is back again with lots of much-anticipated fixtures. Coming up this Sunday is the continuation of premier league matchday 5 actions as Arsenal will be locking horns against Watford away from home, at the Vicarage Road.
Watford are having a very poor season compared to how they began their premier league campaign last season. They are yet to win any game this season and are the only team with just a single point so far. It hasn't been an easy ride for them so far this season in terms of performances and results, however, there is still very much enough time for them to get things in order and start earning positive results. Their game against Arsenal at home will be a good place start as they will be looking to not only upset Arsenal who have been in fine form this season but to also clinch their first win this season in front of their fans. Nevertheless, this fixture will be a huge mountain for them to climb as they will be going up against a really strong team and favourites to get the all-important 3 points in this game.
In terms of expected formation and tactics, Watford will most likely try something different in this game or possibly setup in the similar formation that earned them their first point against Newcastle at the St James' Park. They know that Arsenal are the superior team and for them, they will be looking to stay very compact and focus more on counter-attacks and also try to utilize set pieces also to hurt Arsenal.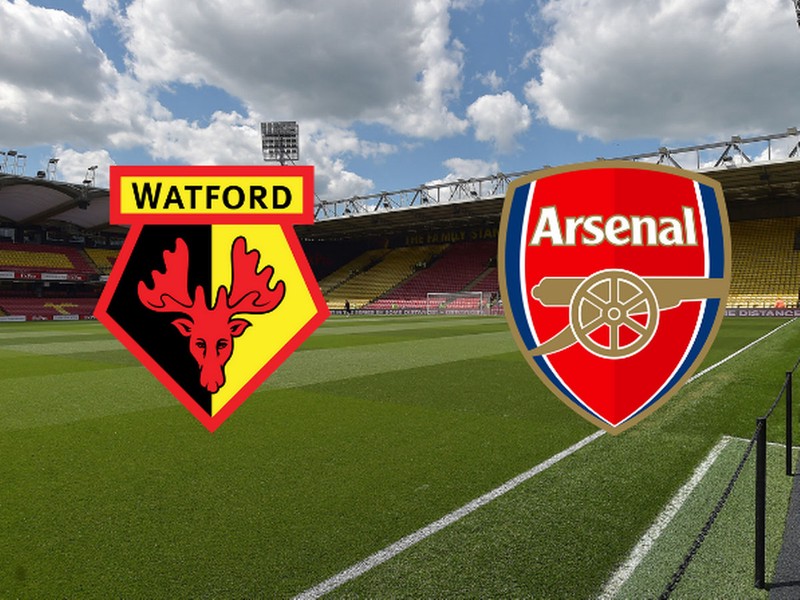 Image Source
Arsenal began this season in much direct contrast compared to the way they started last season. Their last two games hasn't really gone their way and have dropped points against two of the top teams played so far. Even though they have dropped points against the top rivals, they have performed quite well in all the 4 games played this season. So going up against a Watford side who are not in a good form at the moment, will be a good time for them to take advantage and return to winning ways as they will be going into the game as favourites to get the job done. However, it will not be an easy ride for them at the Vicarage Road as Watford will be fighting like wounded lions to try to earn their first win in front of their fans. Notwithstanding, with the attacking force of Arsenal, the gunners are expected to get the all-important 3 points.
In terms of expected formation and tactics, Arsenal will most likely setup in a 4-2-3-1 formation. Like we have seen so far, they have a really good attacking force and with their new signing Pepe, they have added more threat in attack and are currently very dangerous in the attacking phase. For Emery, he will want his team to be focused on the game and try to play their football. With how strong Arsenal attack is this season, they will be looking to utilize their attacking force to cause a lot of damage to Watford. This post can also be found on my scorum blog
What do you think will be the outcome of this fixture?