Premier league actions return tomorrow as lots of fixtures are set to kick off. This week has been an amazing one as we have had the opportunity to witness some quality games in the champions league and Europa League respectively. I briefly talked about the results of the top matches played in this week's champions league showdown yesterday, and will be doing the same for the top Europa league games. Man United lost 2-1 against Astana after going 1 nil up as early as 10 minutes into the game, but they weren't able to stop Astana from getting their first win in the group stage so far. Arsenal also lost their match 1-2 against Frankfurt at home. Wolves got a 3-3 draw against Braga to secure qualification into the next round. That's it for the premier league teams who were involved in their respective Europa League fixtures yesterday.
Coming up tomorrow is the ever-exciting premier league showdown as Chelsea will be hosting West Ham at the bridge as they aim to return to winning ways.
Chelsea's 6 games unbeaten run came to an end against Man City at the Etihad last week when they lost 2-1. The positives for the young players and Frank Lampard is that Chelsea were the better team for most parts of the game and not many teams can go to the Etihad and outplay Man City. It has been an amazing few months for Chelsea in terms of results. They will be looking to return back to winning ways immediately when they lock horns against West Ham at the Bridge.
Expected formation and tactics, Chelsea will be expected to set up in a 4-3-3 formation. Lampard has shown that he is a manager that likes to play attacking and exciting football but at the same time love to win no matter how. He will want his team to show and instant reaction from their loss last week and get the crucial 3 points. Chelsea's gameplan in this game will most likely be to prevent West Ham from getting many counter-attacking opportunities in the game and also try to utilize their speed and qualities to get the job done at home.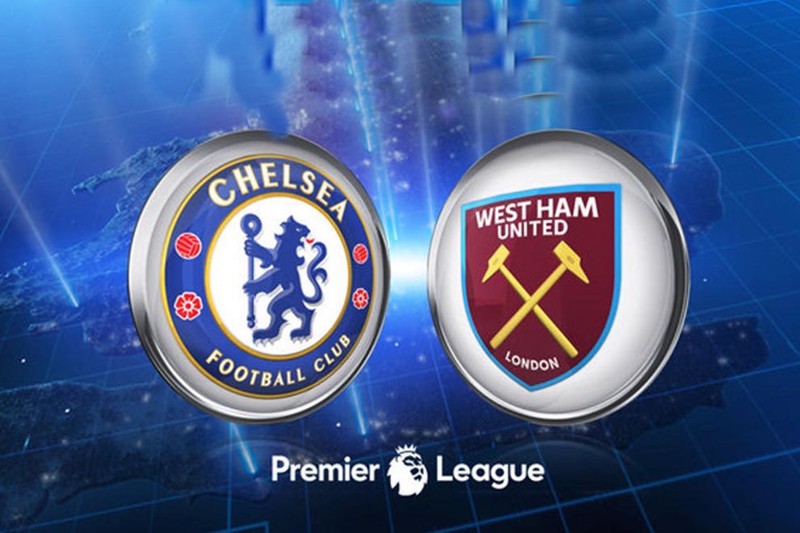 Image Source
West Ham are on a really bad run of form at the moment. Their last 5 premier league games have seen them earn only 1 point as they are already on 3 losses in a row. They face another difficult London derby match back-to-back this time, against Chelsea who have been superb most part this season. The Hammers will be looking to turn things around and start earning wins as they head to the bridge tomorrow to face Chelsea.
Expected formation and tactics, West Ham will be expected to set up in a 4-4-2 or a 4-1-4-1 formation. Their gameplan in this game will be to make it very difficult for Chelsea using their physicality and also stay very compact at the back and utilizing counter-attacks to hurt Chelsea. This post can also be found on my scorum blog
What do you think will be the outcome of this fixture?