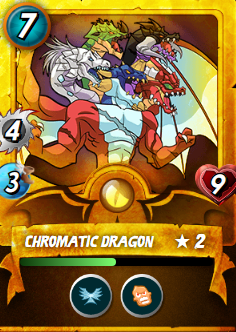 Chromatic Dragon delegation raffle
How about using this powerful dragon splinter tank throughout the whole season? It does really well in almost all rule sets, but it is particularly good if you can heal it. Rare summoners of level 3 will have no trouble using this card to its full extent. All you have to do to participate is comment your splinterlands username! In two days from now, I will randomly select a number in the rage of participants.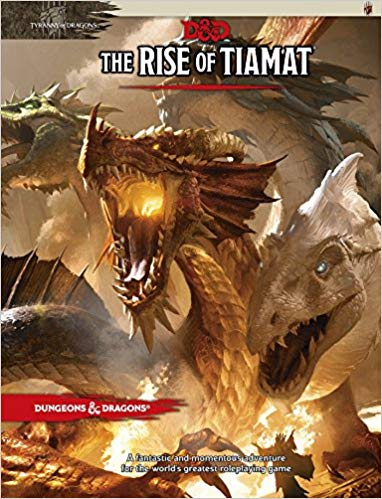 I think this card looks awesome. It's probably a tribute to Tiamat from Dungeons & Dragons. Too bad the lore for Chromatic Dragon terribly pales in comparison. But who or what could ever overcome Tiamat's lore anyway? It makes sense to not even try.
Neither the Gloridax or the Khymians will admit it, but the Chromatic Dragon is believed to be the product of Silver Shield genetic experiments gone incredibly wrong. With five heads, each a different element, the Dragon will never have peace. The Chromatic Dragon fights will all its rage, pounding harder than any of the Dragons.
This event is cross-platform. By commenting on its hive counterpart (@felipejoys), you get twice as many chances to win.