Privacy and anonymity browser project Tor announced that they had to lay down 1/3rd of their staff due to COVID-19 crisis. This is obviously bad for all freedom lovers, and there is actually something we could do!
Read: COVID-19's impact on Tor
Donate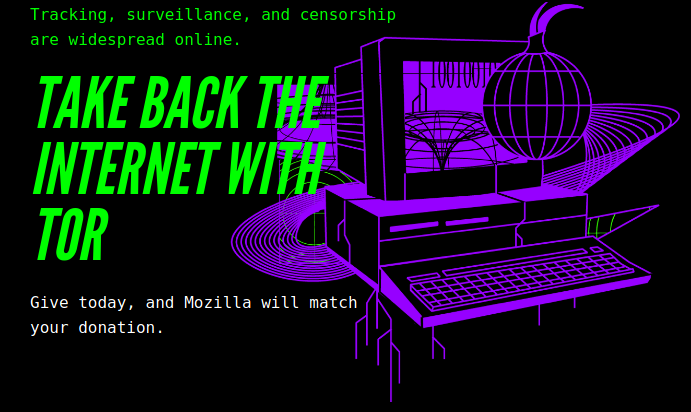 Tor takes donations in crypto, for example BTC, XMR, DASH, 🐶coin.
100% comment upvote for DONATING!
Head over to Support the Tor Project and donate $5 worth of crypto.
Post a screenshot/proof to my HIVE Post.
About Tor: https://www.torproject.org/about/history/
---
Earn free Bitcoin ~ Click Here!