One hour ago social media started to heat up around imBTC, reason is that its liquidity pool on Uniswap v1 was completely drained.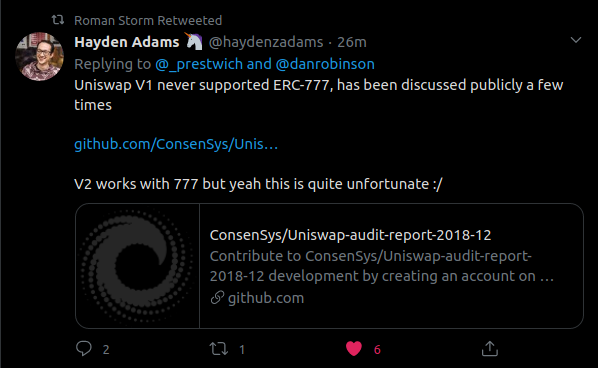 So whoever supplied imBTC to Uniswap obviously did not do their research. ERC-777, as used by imBTC, was never supported by Uniswap v1, and this is public knowledge.
I wonder why Uniswap doesn't have alerts in the UI for this kind of exploitable action...?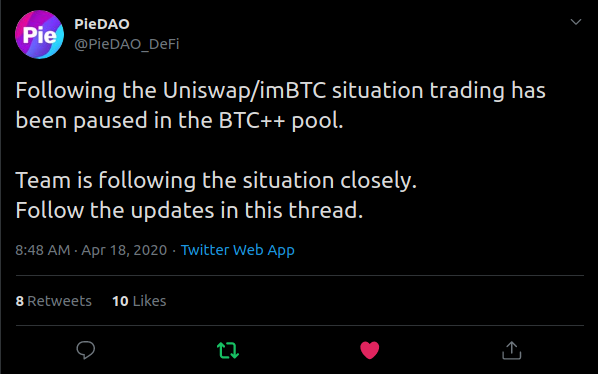 PieDAO's BTC++ has 25% imBTC in it, and trading has been paused as a protective measure.
---