There is a lot to be excited about for DYGYCON 2.0, the Splinterlands event that everyone's been talking about, happening this Saturday in the digital Expo space powered by Gamerjibe Social. Today I'm here to talk about the LIVE auctions, one of our favorite features of the event. But first, allow me to fill you in on some of the other highlights and reasons you won't want to miss this exclusive event.
---
Splinterlands has teamed up with UltraRare Collectibles to bring you a set of never-before-seen Horrors cards. Full details of the release, including what you need to do to get your hands on these hot and terrifying collectibles will be announced at the DYGYCON event. There will even be an extremely rare Gold 1 of 1 Horrors card given away to one lucky attendant of DYGYCON, so make sure that you have a WAX wallet ready and that you stop by the SWAG Booth and fill out the form!
For a teaser to the release of the collaboration, check out THIS POST from the official Splinterlands HIVE blog. We're not gonna spoil the art yet, but I will say this: Splinterlanders are gonna LOVE this.
The SWAG Booth
SWAG = Stuff We All Get. This is always a hit, because as you all know, people love free stuff. By filling out the form at the DYGYCON SWAG booth, you never know what you may get. This is how we collect your wallet addresses for the three blockchains that host all our participating NFTs: HIVE, WAX, and Ethereum. For the next DYGYCON event, we will add the capability to enter these wallet addresses at the time of registration, but for now, you've got to visit the SWAG booth to be eligible for most prizes, drops and freebies. You will cry if you miss out on all that awesomeness.
Multiple External Live Streams
At Splinterlands, we've got tons of friends, and many of them like to do live streams. We've invited several different live streamers in the crypto and play-to-earn space to stream the event from their perspective, and with all of them together, we expect thousands of people to be tuned in live! 
Euclid and Oakes - We connected with these wonderful crypto enthusiasts at Galacon, sponsored by Gala Games a couple weeks ago, and we just can't get enough of them. Look for them to bring their delightful brand of gravy-themed shenanigans to the DYGYCON event by live-streaming the entire time. Feel free to stop by their booth on Saturday; Euclid and Tamara love talking to new folks, and the whole Gala Gravy Guild will be there to show us all how to party in the fun digital environment provided by Gamerjibe.
Euclid and Oakes have collaborated with the legendary NFT artist Senor Lupe to create two exclusive NFTs for the DYGYCON event. The first one (pictured below) will be given for free to every guest who submits a WAX wallet address.
CryptoStache - CryptoStache is a friend of Splinterlands, and an earliest adopters of NFTs and blockchain games. Catch his regular Theta.TV streams on Tuesdays and Thursdays, and look for him on Saturday hanging out and live-streaming the later half of DYGYCON 2.0.
DigitSpin - Digitspin Crypto is another good friend of Splinterlands who represents the Electroneum community. Dino does awesome entertaining videos on Youtube and runs a Splinterlands guild after my own heart, called the Furious Chickens.
Spawn Prizes and Drawings
Several of our sponsors have offered exclusive NFTs to all the DYGYCON guests. Some of these will be available by stopping by specific booths and talking to the people, while others will be earned simply by filling out the form at the SWAG Booth. But no matter what, you'll have to be at DYGYCON to get the stuff!
It is my prediction that the Achievement Badges will be the smash hit of DYGYCON 2.0. We have created nearly 20 unique NFTs to be issued as badges after the event for various achievements in the gamified space. These achievements include things like master networker, boogie down, chillaxer, I'm Only here for the Free Stuff, Pyromaniac and more. Don't' get too excited, or you may end up with the Shenanigans Badge, which will signify that you were on less than your best behavior. ;)
Sponsor Talks from Industry Experts
Like any crypto conference, DYGYCON would not be complete without talks from industry experts. We've got those. Check out the video and schedule below and don't miss any of these presentations, which will be live streamed to everyone inside the event on Saturday and recorded for later viewing.
---
NFT Auction Listings
At 11:30am EST, the live auctions will take place in instance 0 of the Auction House. You'll know what that means once you spawn into the Expo. Here are the items that will be auctioned in order.
---
The Auctions - Anyone interested in bidding on any of the auction items will need to find a seat in Instance 0 of the Auction House prior to the start of the Auction portion of the event. Everyone else will be able to watch the bidding action through the internal event live stream found in the bottom left of the DYGYCON display screen.
After the auction, auction winners will be approached by DYGYCON organizers and given a link for payment for their NFT. Payment can be made in any of the 21 different cryptocurrencies accepted by Splinterlands, as well as Paypal. Once payment has been received, you will receive your NFT. In the future, sponsors and partners will always have the option to submit their own special NFTs for DYGYCON auction, but space and time allotted will always be limited.
Help us make the DYGYCON Auction House as incredible as we think it can be. Come ready to bid, and let's some some great supporters home with some one-of-a-kind NFTs that they will treasure for years in their collections!
---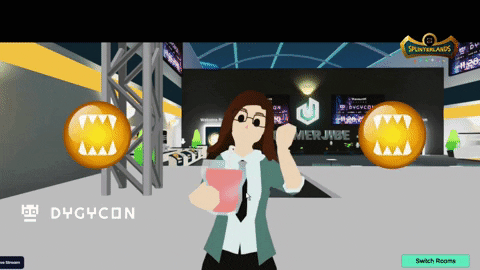 HERE's a list of our March DYGYCON Sponsors!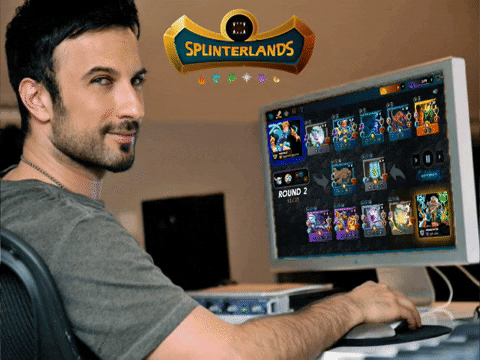 SALES TEAM - Initial Application
See you at DYGYCON on March 13th!