Non-fungible tokens are all the rage lately, and the planners of Splinterlands' DYGYCON event this Saturday couldn't be happier about it. Splinterlands has always loved NFTs. After all, we represent not only one of the very first examples of NFTs with utility, but the first ever to be used in a successful game, which started nearly three years ago.
Recently Splinterlands has teamed up with the WAX blockchain by creating a bridge that allows their assets to be transferred from HIVE to WAX and vice versa. Now that Splinterlands is gaining awareness in the WAX community, and seeing that WAX is the King of NFTs, we decided to go all out in gamifying the DYGYCON event with WAX NFT Achievement Badges!
These badges have no real use beyond their collectible and commemorative value. They will essentially be issued as prizes to anyone who accomplishes one of the achievements in the DYGYCON Expo, powered by Gamerjibe Social. We have deliberately avoided giving too many details about these badges, and we doubt that any one person will be able to collect everything.
To Be Eligible for DYGYCON Achievement Badges...
Beyond being at the event on Saturday, the only requirement to be eligible to receive some of these beautiful (and often hilarious) badges is to stop by the SWAG Booth and fill out the form. You'll need to fill in a WAX wallet address, as all of these badges were created on the WAX blockchain using the simple NFT Creation tools at Atomic Hub. If you do not yet have a WAX wallet, what are you waiting for!? Get one now by CLICKING THIS LINK.
The best way to ensure that you get as many badges as you can is to interact with the event as much as possible. If there is a game to play or an activity in which to participate, we suggest that you play that game or do that thing, because chances are there is a badge that ties right in. Some badges may be totally random, and some may be awarded manually at the discretion of the organizers of the event! Others may be the result of seemingly random survey questions on the SWAG Booth form.
Let's take a little tour through some of the Achievement Badges, shall we?
---
---
That's about half of them. Believe me, there is something for everyone.
These WAX NFTs will be minted in the exact numbers of people who earn them. The winner of each #1 mint will be drawn from the winners of each badge for this first event. Remember, these badges will continue to be minted at every DYGYCON event, and it is our hope that they become a sought-after collectible by digital convention hoppers throughout the blockchain universe!
Other Reasons to Come to DYGYCON
The Achievement Badges aren't the only free stuff that you'll get for coming to this awesome free Saturday event.
Stuff Everyone Gets:
Exclusive Senor Lupe Gravy Gang NFT - Sponsored by Euclid and Oakes
Exclusive NFT Drops - Sponsored by Blockchain Cards
DYGYCON Proof-of-Attendance Badge (on ETH) - sponsored by POAP.xyz
Exclusive CryptoMonKEYS NFT - Sponsored by CryptoMonKEYS
Awesome Prize Drawings:
1 of 1 Never-Before-Seen gold The Horrors trading card - Sponsored by UltraRare Collectibles
Special Edition limited Splinterlands art
Splinterlands Legendary Summoners
Splinterlands Stacks of Packs
Live Auctions:
1 of 1 Never-Before-Seen gold The Horrors trading card - Sponsored by UltraRare Collectibles (a different one than above)
1 of 1 Splinterlands exclusive alternate art sketch - Minted on HIVE using sponsor NFT Showroom
A Piece of Splinterlands History - 1 of 1 first map ever created, minted on NFT Showroom as an NFT
1 of 1 Exclusive Senor Lupe NFT "GROOVY GRAVY x LUPE" - Sponsored by Euclid and Oakes
#1 of 5 "1st Page" of upcoming Splinterlands comic: The Volcano Keeper
Expert Talks:
---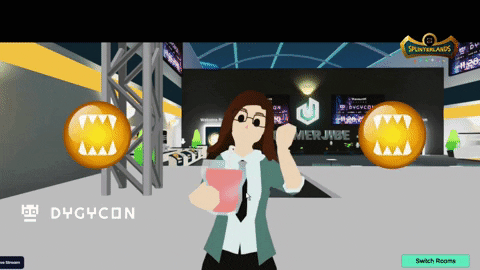 HERE's a list of our March DYGYCON Sponsors!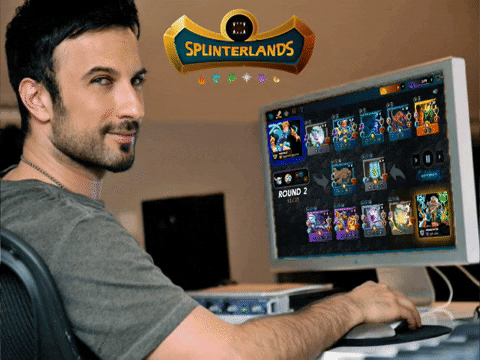 SALES TEAM - Initial Application
See you at DYGYCON on March 13th!