Recap of this week's posts by D.Buzz
For the week ending on 11/21/2021 | Vol. 74



What's buzzing, friends!


Do you know how many recipes there are for potatoes? No, don't tell us. We don't think We want to know. The point is, potatoes are a fantastic staple food with tons of delicious flavor. You can fry them, steam them, boil them, or even roast them. There are potatoes that are mashed or whipped, chopped or diced, or sliced thinly. If you buy them at the market you can get anything from small red potatoes to huge russets. Don't these things sound great? You can whip up french fries, potato salad or even some mashed potatoes. You can bake them with cheese, mash them with onions for some amazing latkes, or serve them with bacon. Potatoes... they are an integral part of our diet, that is unless you were in France in 1748.


It was the mid-1700s, France was in the middle of its seven year war, and the tuber, a.k.a. "the potato", was considered food that only livestock would eat. So widespread was the fear of the potato, that people even said it would cause leprosy.


As such this pariah of foods grew a negative following. Then 1748 the French government passed laws against the potato. It was even considered as cruel and unusual torture to feed them to someone.


Lucky for us, Antoine-Augustin Parmentier, a French army pharmacist, was captured by the Persians and fed only potatoes in prison. He has an interesting story as well, but the moral of this tale, he changed the history of the potato.


You can read more about this fascinating story HERE. But before you go heading off to bake your potato, scroll on down and check out all the articles you may have missed from D.Buzz this week!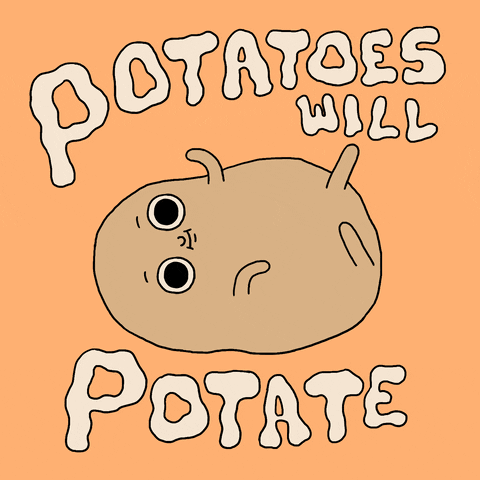 Potatoes will potato. True story.


---

Last Sunday


Here's a link to the previous recap post from last Sunday. >> 11/21/2021 <<


Read it here:


https://peakd.com/hive-139531/@dbuzz/recap-of-this-weeks-posts-by-dbuzz-vol73



Monday


The fourth and final week of our mustached challenge month, win 15 HIVE! Just capture a photo of a mustache out in the wild, then share it with us for your chance to win!


Read it here:


https://peakd.com/hive-119826/@dbuzz/win-15-hive-the-weekly-challenge-from-dbuzz-round-71-r2ye94



Tuesday


Our team is performing research into decentralized databases to store user setting information. This is ramping up, as we head into the version 4 design of D.Buzz.


Read it here:


https://peakd.com/hive-139531/@dbuzz/weekly-development-updates-for-dbuzz-today-lets-talk-dbuzz-v4-come-dream-with-us-r30lck



Wednesday


The Epic Smile Maker D.Buzz out there every week scouring Hive for some posts to vote on and leave a smile on !Discover their picks of the week at the link.


Read it here:


https://peakd.com/hive-148441/@dbuzz/esmpicks-round-up--badge-of-pawesomeness-picks--vol4



Thursday


@mizuosemla, this is a very interesting person that you should know. We found them quite fascinating, and their enjoyment of broccoli even more fascinating. We think you'll find them fascinating as well.


Read it here:


https://peakd.com/hive-148441/@dbuzz/dbuzz-community-highlight-mizuosemla



Friday


Get inspired and discover some awesome travel related posts, as curated by @W-T-FI, in this weekly Roundup post. :)


Read it here:


https://peakd.com/hive-114105/@dbuzz/w-t-fi-s-travel-summary-vol--3-dbuzz-official-guest-post



Saturday


The weekends give you those precious moments, to look back on your week and say, "OMG what an awesome times". Discover some awesome moments that your fellow Hive creators shared with the world!


Read it here:


https://peakd.com/hive-148441/@dbuzz/on-the-spot-reward-summary-week-57



Thanks for spending your Sunday with us at D.BUZZ!


Thanks for being an active reader here on our blog.

As we move forward, we aim to build a stronger community.


If you have any suggestions on what we can do better, please let us know.


See you all on Monday!


---

D.Buzz is...


A censorship-resistant short-form microblogging platform that empowers you to share your thoughts in 280 characters or fewer.


Censorship-resistant and built for the community with love.
---

We strive to have a fun and neutral stance on topics. If you have any concerns with the content, please contact @jacuzzi who writes and generates the content for our articles, or the @dbuzz team for clarification.



D.Buzz Online At:
Join us on Discord at https://discord.gg/BKg5Ptg9ss