D.Buzz Community Highlight of the Week
@robertdouglass



What's buzzing, friends?


Classical music is one of the oldest art forms in the world, and it has been given new life in recent years. Studies show that listening to classical music can decrease anxiety, improve cognitive function, and enhance creativity. It is no surprise that children who are exposed to classical music early on in their lives are more likely to be highly intelligent, show improved reading comprehension, and develop more meaningful relationships.


Do you like classical music?


It's more important than you might think! Classical music is often the first exposure to the music of the past for children, and is often played in lullabies. It is an essential part of early childhood development. Even adults who don't like the sound of violins and cellos can benefit from exposure to classical music. Studies show that exposure to classical music can improve memory and cognitive skills. It is also thought to be relaxing and to reduce anxiety. Whether we like them or not, we all need classical music in our lives!


Today, our community highlight is someone who specializes in many things, one of which is helping curate classical music. Let's compose together and discover who this awesome community member is.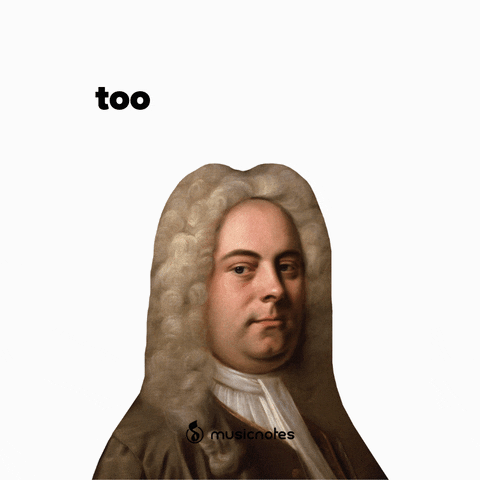 Get it, Handel?? Hahaha.
---

We like to believe that D.Buzz is more than just a Dapp - it's a community. It is a community of people with a passion for crypto, a passion for censorship-resistant content, engagement, and a passion for spreading their message.


---

We see you, and we love you all.



To give back and express our thanks, we will highlight someone every Thursday from our community in a post across social media. They will be listed as a 50% beneficiary in the post as a way to say thanks!


---

Today, we would like to celebrate @robertdouglass!



---

Our community highlight today is someone who does a lot of really cool things. They joined our community in September 2021, and it is within only those last 2 months that they posted great content.


The best way to introduce who our highlight is, we feel, just to copy-paste their bio.


A musician, programmer, photographer, and father. I have many interests, but music is what I have always loved the most. I am the executive producer for Kimiko Ishizaka and Christina Jones, and the Director of the Open Goldberg Variations project. Strong ties to Drupal and Open Source Software.


While all of the points listed in their bio is awesome, and being a father is that much more fantastic, their involvement with the The Open Goldberg Variations project is really spectacular. Bringing classical music to the world, in an open source manner, You get a big thumbs up from us 👍!


As for their profile on the blockchain, they are active in comments, and engaging with fellow community members, to create a collaborative, and positive environment. It is for all of these different reasons that we felt highlighting today was the best choice.


Dear community members, we recommend you follow @robertdouglass today to be kept up-to-date and in the loop with classical music. To you @robertdouglass, keep bringing that music to the masses! Let us know if there's any way we can help collaborate with you, on your mission to bring music to the masses.


Much love,

Your Friends over at D.BUZZ.


---
Do you have someone you feel we should highlight?


Post their name below and the reason why, and we may highlight them. :D


---
---

D.Buzz is...


A censorship-resistant short-form microblogging platform that empowers you to share your thoughts in 280 characters or fewer.


Censorship-resistant and built for the community with love.
---

We strive to have a fun and neutral stance on topics. If you have any concerns with the content, please contact @jacuzzi who writes and generates the content for our articles, or the @dbuzz team for clarification.



D.Buzz Online At:
Join us on Discord at https://discord.gg/BKg5Ptg9ss