Bitcoin Price Hits 2020 High at $11.5K as Traders Say 'Bull Phase' Igniting;
Uniswap Volume Surges as Traders Praise DEX & DeFi Tandem;
Tencent to Co-launch Blockchain-powered Wine Traceability Platform;
A 17 Year Old Was Just Arrested in Connection With Twitter's Recent Hack;
🗞 Daily Crypto Calendar, August, 1st 💰
Welcome to the Daily Crypto News: A complete Press Review, Coin Calendar and Trading Analysis. Enjoy!
The price of Bitcoin surpassed $11,400 for the third time in three days, breaching a critical resistance level. Earlier today BTC price reached $11,444 but it quickly rejected back to the $11,250 range.
Surprisingly, within the last hour the price has risen above the $11,400 mark again and some traders believe that repeated retests of the resistance could raise the chances of a breakout.
Spartan Group's Kelvin Koh said that when BTC breaks out of $11,400, a rally to $12,000 is likely. Meanwhile, on-chain analyst and trader Willy Woo said Bitcoin's rally above $11,000 could place BTC at the start of the "main bull phase."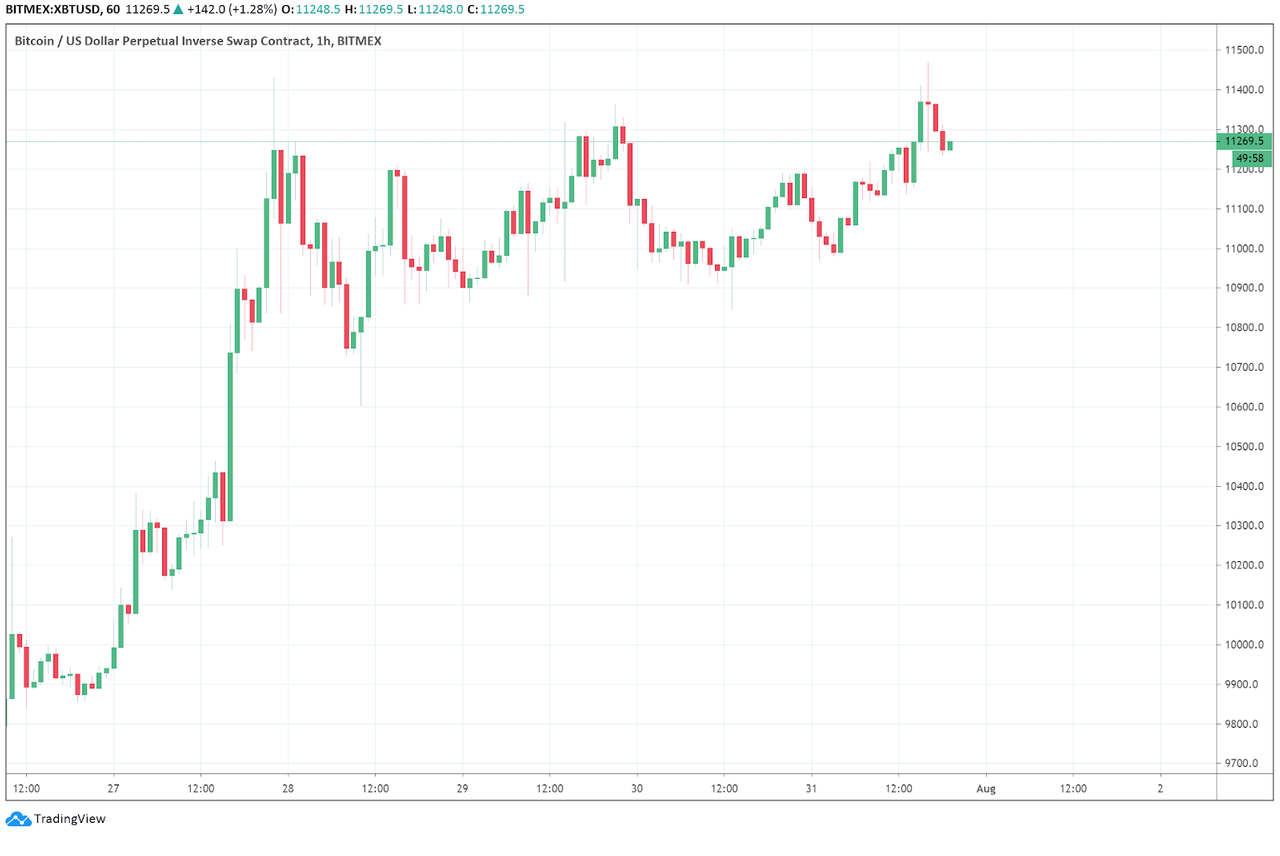 "This is a new model I'm working on, it picks the start of exponential bull runs. 1) Bitcoin was setting up for a bullish run until the COVID white swan killed the party. 2) This model suggests we are close to another bullish run. Maybe another month to go."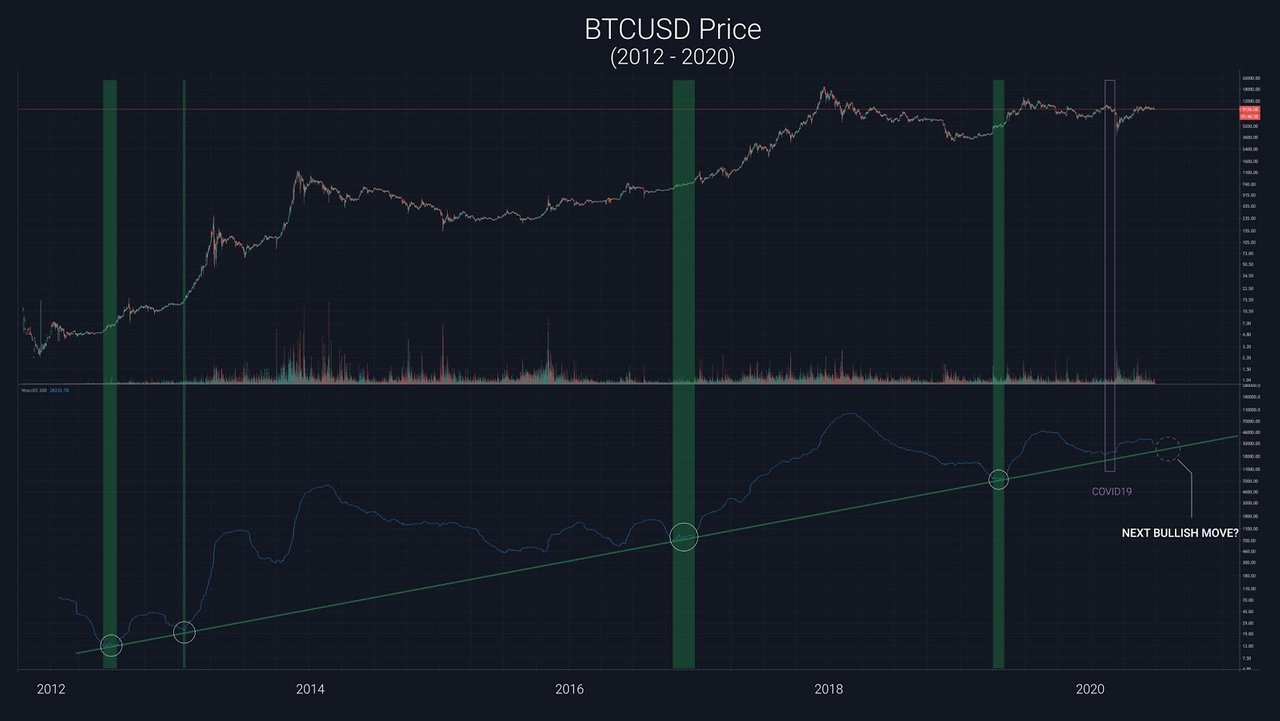 After going through a major protocol upgrade in May this year, Version 2 of the popular decentralized exchange (DEX) Uniswap is seeing sharply rising trading volumes, while traders discuss the pros and cons of DEX trading.
Following Uniswap's upgrade to its Version 2, the vast majority of trading now takes place on the upgraded protocol, with a 24-hour trading volume of over USD 125m on V2 versus USD 3.5m on V1, according to data from Coingecko.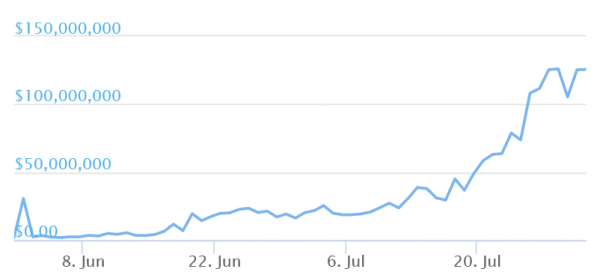 The discussion on Uniswap today drew multiple opinions, while startup investor Qiao Wang compared Uniswap's latest record-breaking trading volume with centralized exchange giants like Coinbase and Kraken.
Here are the 19 lucky assets under review
Ampleforth,
Band Protocol,
Balancer,
Blockstack,
Curve,
Fetch.ai,
Flexacoin,
Helium,
Hedera Hashgraph,
Kava,
...
Well, this is a large number of different cryptocurrencies to review.
If I am 100% honest, I do not know most of them so I decided to go and look at each of these projects.
Coinbase has been increasing the number of assets available on its platform sometimes making "weird" choices if you ask me.
Full article and list here
Chinese tech giant Tencent has unveiled a wine traceability platform using blockchain technology – in conjunction with the nation's biggest and oldest wine producer.
Per the China News Network, Tencent's deal with China's biggest winery, Changyu, will be a nationwide first for the country's domestic wine industry.
Changyu said that it has applied the Tencent-powered blockchain technology to every step of its wine-making and sales processes, including planting, brewing, distribution, and management.
Authorities have taken a 17-year-old into custody, alleging the not-yet-adult cooked up the massive Twitter breach.
"Early this morning, the FBI, IRS, US Secret Service, and Florida law enforcement placed a 17-year-old in Tampa, Florida, under arrest — accusing him of being the 'mastermind' behind the biggest security and privacy breach in Twitter's history," a July 31 article from The Verge said.
The massive exploit saw many top Twitter accounts breached on July 15, including the likes of Elon Musk, Joe Biden and Bill Gates.
"The state attorney's office is handling this prosecution rather than federal prosecutors because Florida law allows for us greater flexibility to charge a minor as an adult in a financial fraud case like this."
🗞 Daily Crypto News, August, 1st💰
"Swipe New Platform Launch on August 1st! Includes $SXP staking and earn"
"Deex on the new blockchain will include TRON coin and a new token based on the throne on August 1st or earlier."
"Feature milestone for post-v2," due by August 1st.
"This week @chiliz .net will burn $CHZ for Q1/Q2."
"The node will be operated by a former TestNet node operator and will go live on August 1st."
Monthly interest distribution by Auxilium Interest Distribution Platform for coinholders. Also supporting charity.
Last Updates
➡️ Be paid daily to browse with Brave Internet Browser
➡️ A secure and easy wallet to use: Atomic Wallet
➡️ Publish0x
➡️ UpTrennd
➡️ Read.cash
➡️ Minds
➡️ Hive
➡️ Twitter
➡️ Facebook