A 'well-placed' industry source told Coindesk:
"My understanding is that they are going to allow buys and sells of crypto directly from PayPal and Venmo,"
What is Venmo
Venmo is a mobile payment service owned by PayPal. Venmo account holders can transfer funds to others via a mobile phone app; both the sender and receiver have to live in the U.S. It handled $12 billion in transactions in the first quarter of 2018.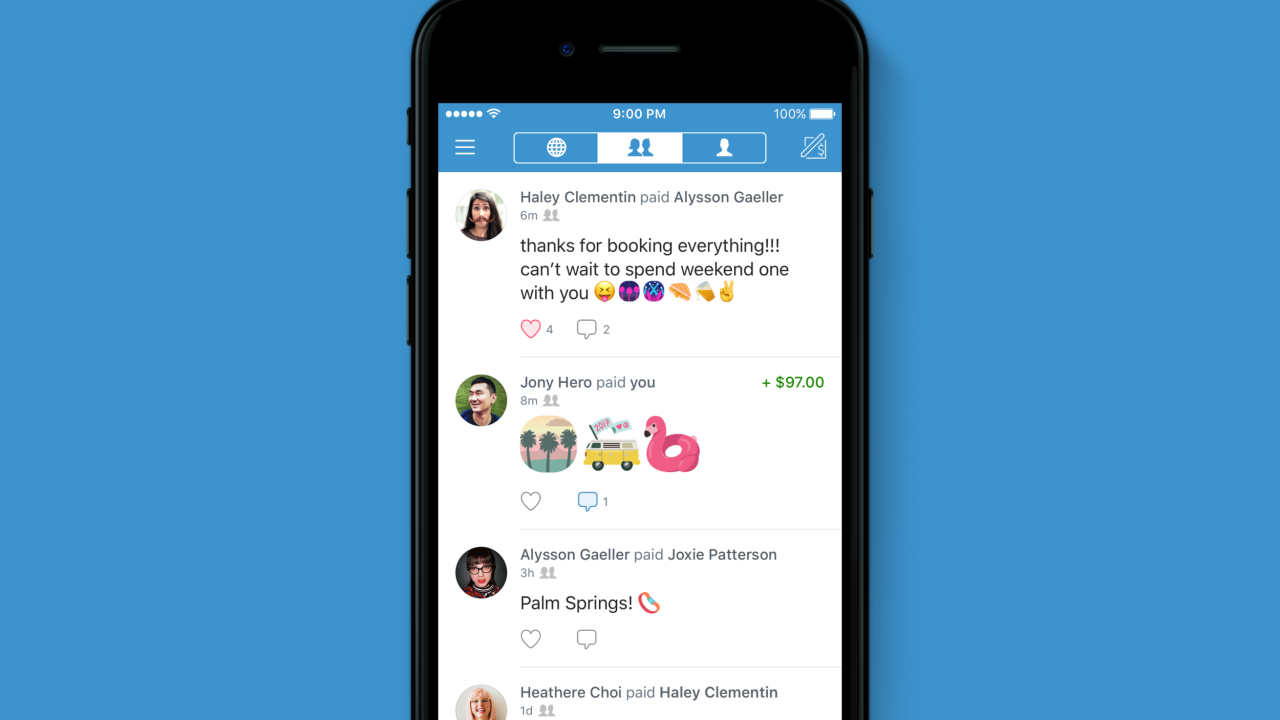 As the news hit that the payment processor was allegedly planning crypto buying and selling for its 305 million users, BTC/USD spiked to test resistance at $9,600.
Social Medias suddenly got very excited about Bitcoin going to $10k and then to $12k.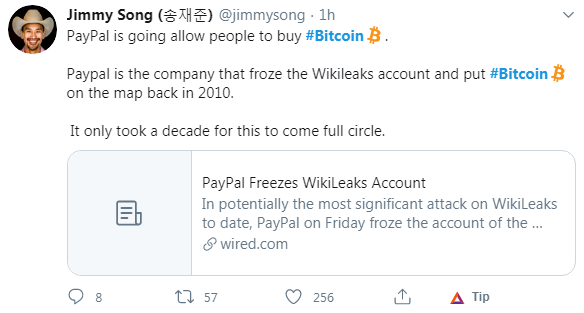 For popular Twitter trader George, current levels provide the last chance saloon for bears wanting to short BTC.
"If you're a bear, this is where you short imo. Swept the highs right into daily supply. Clean invalidation level," he revealed on Tuesday.
"I'm in a short here because I think if we start breaking above 9.9k — 10k's we see 12k+."
In addition to this, another exciting rumor appeared:
A second source confirmed that PayPal is looking to offer buying and selling of crypto and said the service could be expected "in the next three months, maybe sooner."
Paypal seems to be pushing its Blockchain and Crypto agenda as it is hiring:
Around the start of 2020, PayPal posted job openings to ramp up its new Blockchain Research Group. PayPal posted eight engineering positions: four in San Jose and four in Singapore.
Only a moron do not change his/her mind
As stated by @jrcornel in this post Big News: PayPal and Venmo to offer Bitcoin support to their 325 million users!
Paypal did a 360 concerning Bitcoin as showed in the image below.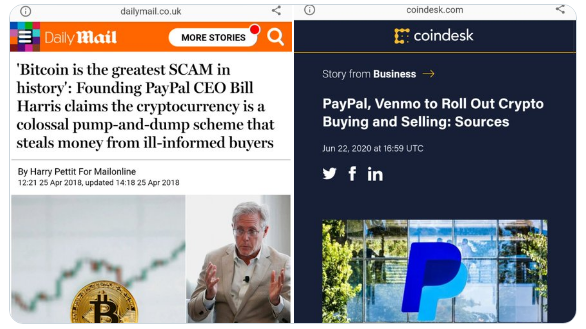 Paypal would therefore be another fintech app to join the Crypto Revolution and offer another crypto/fiat gateway after:
Square in mid-2018. The company reported $306mn in BTC revenue in its recent earnings
Revolut in 2017 through a Bitstamp partnership
Robinhood in February 2018
Even with this very good news for the Crypto Space, we need to remain cautious as we had great expectations on the 3 news above and it did not materialize as a strong Bitcoin adoption catalyst.

➡️ Publish0x
➡️ UpTrennd
➡️ Minds
➡️ Hive
➡️ Twitter
➡️ Facebook
➡️ Be paid daily to browse with Brave Internet Browser
➡️ A secure and easy wallet to use: Atomic Wallet