TronLink TRX Points Promotion
Welcome to another one of my kind of random posts, with this post I will be introducing the TronLink Pro Wallet and their current promotional offer as well as what I plan on doing with the points with the DApp browser. Without further ado, I present to you the TronLink Pro Invitation that will award you with a generous 300 TRX points that can be used within the TronLink wallet. A bonus about this promotional offer is that TronLink is the official wallet of TRON and enables you to interact with the entire TRON blockchain. 
You can also scan the QR code provided below to take you directly to download the wallet: 
Directions for claiming your 300 free TRX points:
Because of the way you have to download the app you will not automatically get the 300 TRX points, in this case, after downloading the wallet and creating the account click on the "Me" button on the bottom. Once in the "Me" section you will notice that it is the location where you can manage your account as well as claim your 300 TRX points by clicking on the "Friend Invitation" button. This will redirect you to a new page where you can claim your points, in the top right hand corner of the invitation page press the "claim rewards" link that is highlighted in yellow. You will either be notified by the app that you have already claimed your points with a text box that says "The account had been invited", if it redirects you to enter an invitation code you must then input UfK1 in order to claim your points. The invitation page will then show that you have 300 TRX points!
Steps for those who don't want to read my paragraph lol. 
1. Click "ME"
2. Click "Friend Invitation"
2. Click "Claim Rewards" 
3. Enter Code "UfK1" 
4. DONE!
What to do with the TRX Points
Once the TRX points are distributed and available for use you will have the ability to convert or exchange the points for certain major cryptocurrencies such as TRON(TRX), ETH, BTC, BTT or candies. At this time there is no information on when the points will be distributed to users accounts or when the ability to exchange the points will be integrated in the wallet. However, considering the promotional offer is limited to an unknown pool size that says "Share Million TRX Points" we can clearly see by looking at the credit rankings that there are already over 1 million distributed. 
I should note that although I have not received my points, I may need to add some TRX to my wallet or do something else as the rewards page does state that the points will be added to your account. I have not been able to locate my points other than on the rewards page, but according to TronLink there are some small stipulations to keep in mind while utilizing there wallet. This probably explains my TRX points.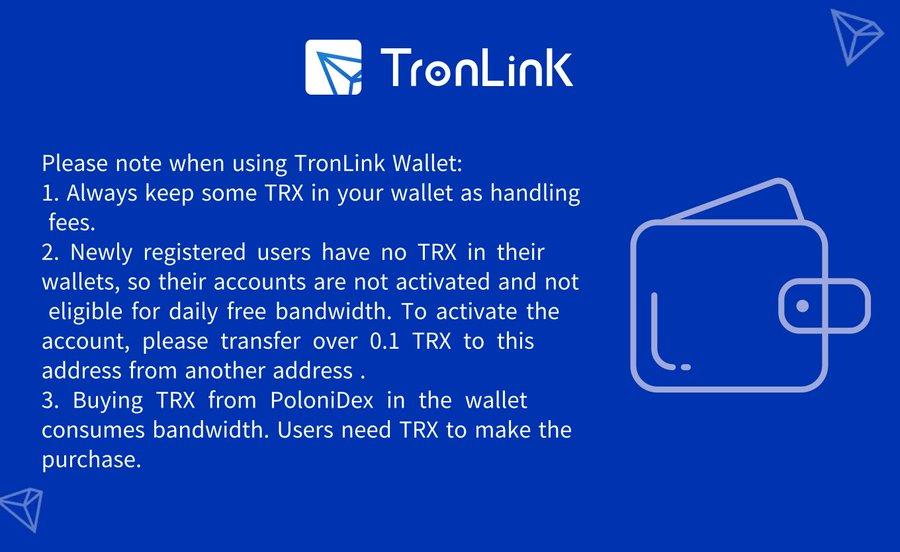 Finally, I intend on utilizing my points to exchange for TRX or BTC that I plan to use on BetFury.io to play games to earn the BetFury tokens (BFG). The really awesome thing about BetFury.io is that you are given 25 BTC satoshi for free multiple times a day and can earn up to 1800 satoshi daily. These free sats can then be used to play games and make bets through the DApp to earn more of the BetFury tokens (BFG). By earning the BFG tokens and "staking" them or essentially just holding them on the DApp platform. The rewards for "staking" the different BFG tokens are paid out through dividends in BTC Satoshi, USDT, TRX and BTT! That's right!! You can earn free satoshi's to play games or bet on the platform to earn BFG-BTC tokens that you just hold on the app and earn 4 different cryptocurrencies daily! 
For example, today I earned 100 satoshi and just played a random game for a bit and earned 0.46 BFG-BTC tokens in which I now earn 0.00000015 USDT, 0.00005794 TRX, and 0.00014026 BTT on the daily payouts. (I didn't list the BTC payout because my holdings are to small at this point, but if I switch to monthly I would earn 11 BTC satoshi a month). This is something I just began, but I figure that when you can earn free tokens that can then be used to earn more free tokens is just yield farming in a new form. So if you have some spare time, already participate in some form of betting platform, or just want to earn some free BTC and play some games then BetFury.io is definitely a place to check out! I certainly intend on utilizing this platform for a little while to determine if it is worth continuing to do in my spare time. 
Any Tips received will be held on Publish0x and will not be withdrawn for the foreseeable future.
Read my post Publish0x Payout Boycott  if you would like to read more about why I will not request payouts.
Earn Free XYFI Before Launch If you ever wanted to get in super early, now is the time! XYearn Finance Free Airdrop!!! No Strings attached! 
As always, thank you for reading! Give yourself a TIP, Like the post and Have a Great Day!
My Passive Earners and Faucets 
#1 Completely Passive Earner ~ HoneyGain Get paid for your unused internet, just install and earn. 
This month only $20 from Cash App to buy BTC instantly!!! Follow directions below to earn $20 from Cash App!!
Follow the link and download, Load with $5, Send your friend your referral, Send your friend $5 and get $10 instantly! Have your friend send $5 back and they get $10 instantly and you get another $10!!!! P2P Transfers are fee-less.
Dump Google and Chrome and get PRESEARCH & BRAVE Combination! Earn for your searches & get paid for ads!!!
My Top Earning Websites
Earn BTC from Cointiply One of the top BTC earning sites you will ever find! 
Earn BTC & TRON with MoreMoney Hourly BTC Faucet plus numerous offers available, Withdraw available in TRX.
Instant & Direct Deposit Faucets (No ads, Daily claim Bonus)
Free ZEN from HORIZEN Check them out HERE! Play BLOX JUMP and earn free ZEN. *Available through the website and on mobile!!!!*
A HORIZEN Partner PipeFlare  Earn Free ZEC, PIVX, & Newly added DASH (limited monthly)!!! 
Join the Global Income Movement Free ZEC Daily from GlobalHive 
Coinpot Faucets & Other Legitimate Faucets 
MoonBit,  BitFun,  Bonus Bitcoin,  MoonDoge,  MoonBCH,  MoonLTC,  MoonDASH
Earn & Learn about BTC Sign up with the link and you will receive 10,000 Sats.
TipNano Mobile Nano Faucet Earn NANO by completing tasks or utilizing the faucet. Instant payout process
Quicrypto Earn NANO by completing tasks on your phone. Fast payout process
Fold App Earn 20,000 sats for a sign up bonus, Daily spin to win Sats or larger rewards. You can purchase gift cards with BTC through the App and each purchase earns "sats back".  
Sign up to get 300 points from TRON Tronlink Pro wallet points limited time and exchangeable for TRX, BTT, ETH, BTC, or Candies.
BetFury.io Play or Bet to earn BFG tokens, stake BFG to earn Tron, Bitcoin, BitTorrent, & USD-Tether
Coinbase Earn is still open
Don't have Coinbase? Join for free and trade $100 in crypto and receive $10 in BTC.