After a very turbulent last week, this week was going a lot slower for me. I had quite a lot of work to do at the office and when I finally got home, I didn't feel like interacting much.
I thus didn't do any articles and spent a lot less time in Discord than I usually would. Nevertheless, this gave me time to look into some other projects and I still had a somewhat productive week in terms of earning. I powered up a little more than 200 Hive this week, bringing me to roughly 2,700 Hive Power - still on course for the goal of 10,000 Hive by the end of the year!
I'll be hiking again this weekend, so I've decided to do the article a day earlier than usually - So, what's been going on in my games this week?
As I mentioned last week, I wanted to look into the topic of card renting a bit. If you are not familiar with the concept - you can list cards for rent on peakmonsters, enter a daily fee and anybody interested can then lease these cards from you.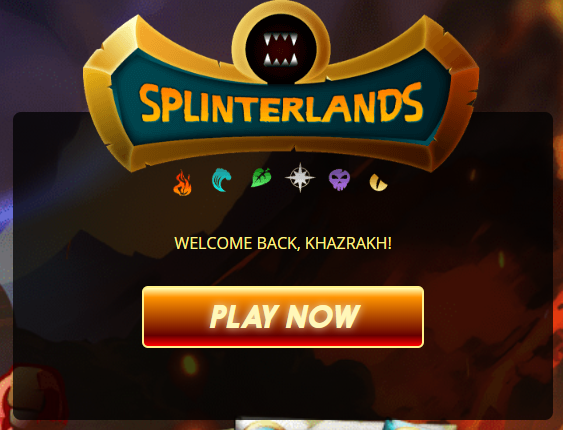 I'm still mostly toying around with the feature but I found it to be pretty interesting and unique. I listed some of my cards for renting and managed to lease out a total of 12 cards so far.
Most of them only go for a daily fee of 0.001$ but for some I earn a couple of cents daily.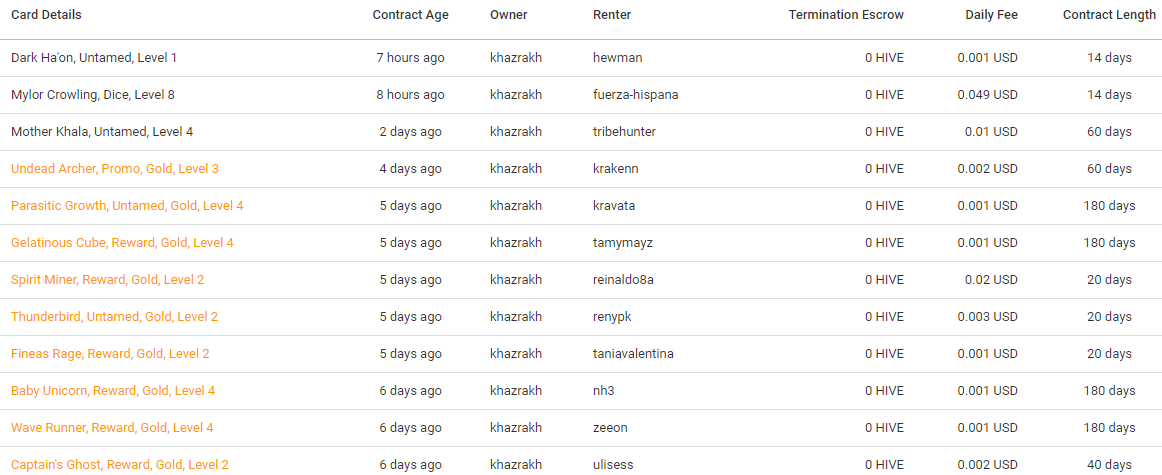 Right now, I'm earning 0.09$ daily in rental fees which is not much but nevertheless quite a nice ROI if you take the cards value into account. I definitely plan to get more involved here and I might even buy some more cards exclusively for renting purposes.
Renting out these cards pushed my collection power back to Diamond I where I once again managed to reach the Champion I rating of 4700. While competition is a lot harder than it was in Gold I, I'm winning enough matches to make me confident with staying in Diamond for the next season.
While I did not make any sales in eXode this week, things keep heating up a lot for the game. @elindos released some amazing articles this week and if you only want to read one, it has to be this article on the different character backgrounds.

While it has taken considerably longer than expected, Version E is looking to be a lot more feature rich than I initially expected. Once the new version is released, I expect to see a lot of new as well as returning players trying their luck with @eXodegame.
Boy oh boy, Rising Star is going stronger week by week. The Starbits price was solid as a rock the whole week and all my trades have been made at or around 5 Hive per 10,000 Starbits.
There were some super cheap listings for Touring Coaches that I simply could not resist. Buying them up brought me a bit above my skill level so I did some additional music lessons to reign it in again. I still managed to earn about 130 Hive from selling Starbits this week.
That's not all though. Today @risingstargame surprised me with the announcement of it's first seasonal event!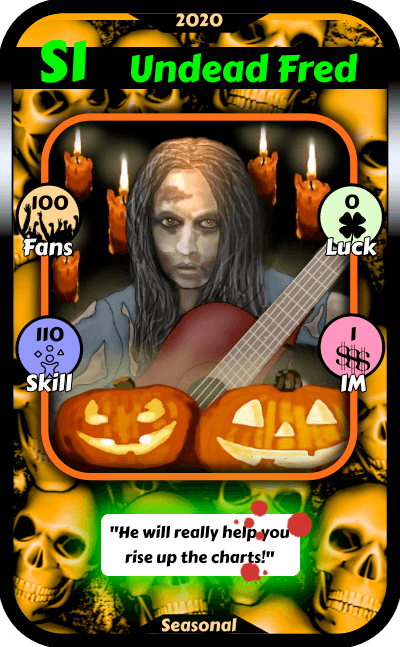 This fellow musician can be found in booster packs for a limited amount of time. Besides bringing a decent amout of fans and skill, he allows us to do a special mission called Halloween Spooktacular. In this mission you then have a 10% chance to find one of three event instruments.
The mission will only be available until November 1st and I assume that both the Undead Fred as well as the three instruments will then never be issued again, definitely making them one of the rarer cards in the game.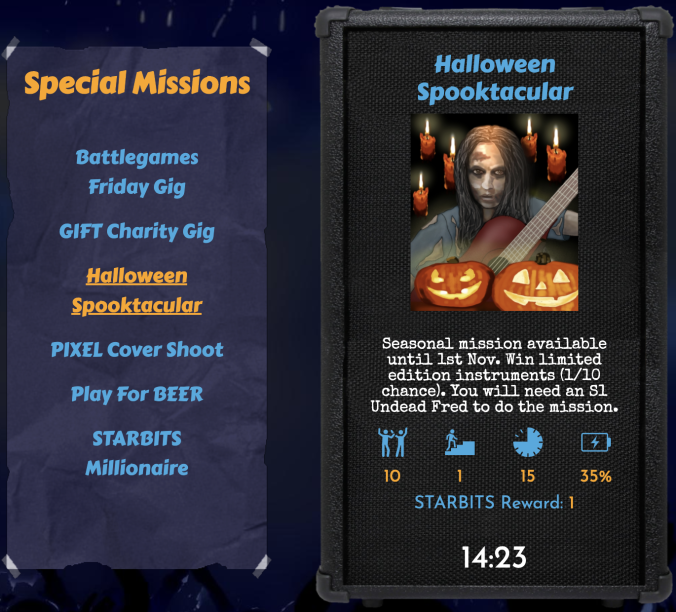 The clever thing about this mission is that it does not award any Starbits. This makes running the mission an interesting trade-off as you have to decide whether to go for Starbits or push for NFTs. This should help the Starbits price even more and indeed, there already is a massive buy order above the long time resistance of 5 Hive per 10,000 Starbits.
I definitely want several copies of these cards but personally I'll give it some weeks before buying some off the market. Depending on how soon the Beta starts, these cards could end up becoming really rare so having some to hodl should be great.
Cryptobrewmaster received another update today, introducing events and even more leaderboards to the game.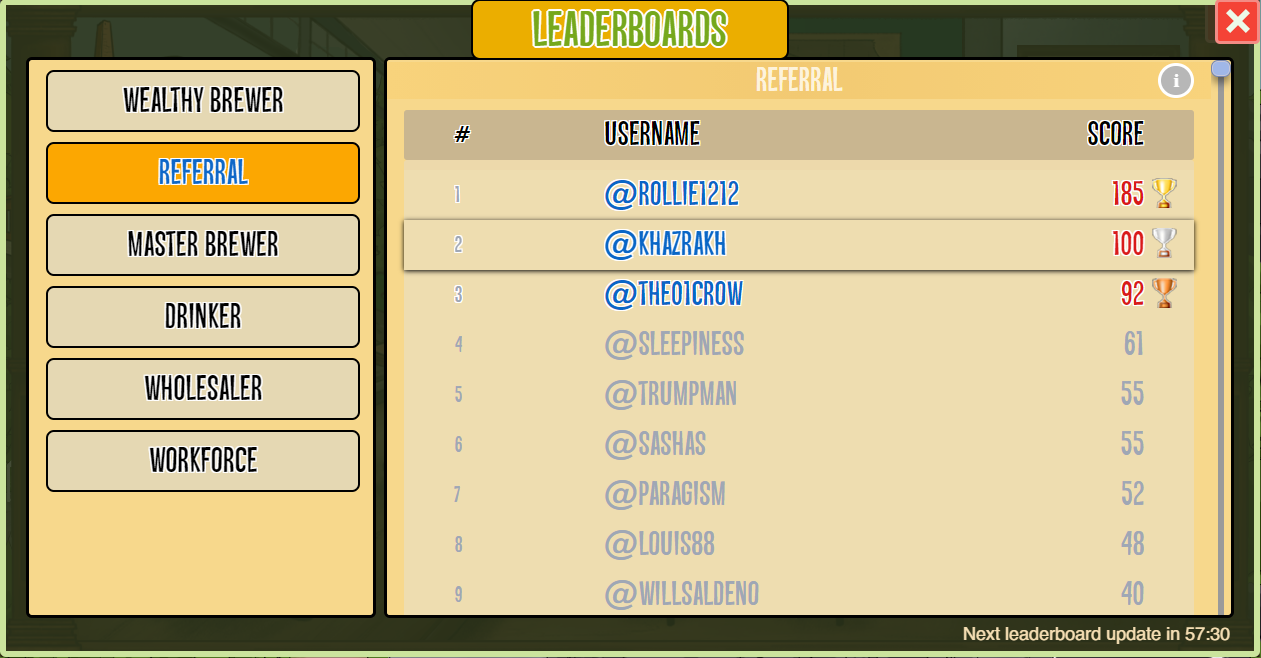 The next items on the roadmap are now a market and a new brewing supplies store so this means we should see some gameplay additions and more player interaction rather soon. It'll be interesting to see how it all plays out as nobody really has any concept what the ingredients should be worth.
I keep promoting the game whenever I can and found another 7 referrals this week, bringing me up to a total of 124 referrals for the game.
It probably will take the rest of the year but once the game has more features and a working economy, @cryptobrewmaster could and should totally push for mainstream markets as the simple Google login will make joining the game a lot easier for non-blockchainers.
There have been no news on the state of Rabona yet but it's been mentioned in a lot of articles this week and I'm mentioning it here again so that as many of you are aware of the game as possible.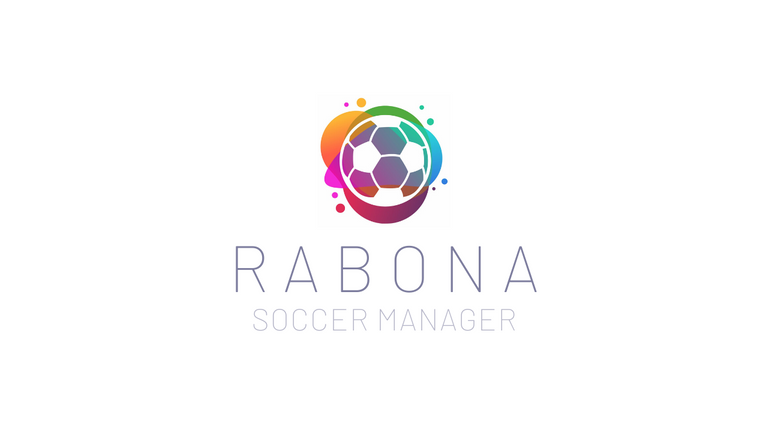 The potential is huge for the game and if it's as good as it sounds, it could become an instant hit on Hive. If you don't do so already, make sure to follow @rondras and join the game as soon as it releases into its public beta!
Ah, Holybread. I've tried the game before and to be honest, I was rather underwhelmed by it. It has a lot of similarities to Rising Star in terms of gameplay (both being idle games) but for some reason it really did not click with me. I can't put my finger on it, but for one, I'm really not a fan of the art style, these heroes with their silly large heads simply don't appeal to me.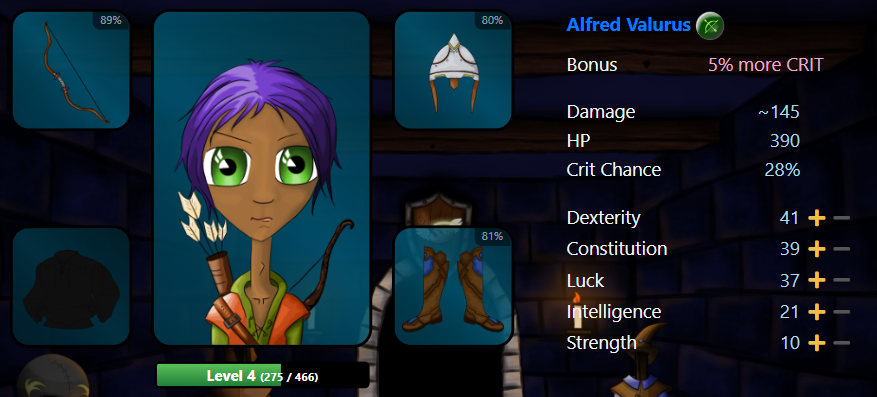 Nevertheless, I read an article by @battlegames praising the upcoming additions to the game and since I somewhat trust these articles, I decided to give it another go.
There's not too much to be said about it yet, but I decided to give it at least a month before deciding on whether I want to drop it again or not.
Conclusion
All in all, it really feels like #hivegaming is building a lot of momentum lately. There are a lot of interesting games with huge potential and if nothing crazy happens, we are bound for an amazing autumn in terms of Play2Earn!
That's all from me today. As always, thank you all for reading and commenting. See you in the Discords!