TL;DR: Michael "Giga Chad" Saylor is cooking, and on February 3rd, his masterpiece will be unleashed...
---
Hello friends.
If you haven't been paying attention, it's been a very not-boring start to the year for our favorite inflation hedge asset...
But let's cut to the chase...why is the exact date range of February 3rd-4th particularly significant?
3 words:  Bitcoin for Corporations.
(Important part starts at 5:35)
We're going to have thousands of executives, officers and directors of corporations coming together in the first week of February. They all want to figure out how to plug Bitcoin into their balance sheet.

We're going to publish our playbook--all of our accounting guidance, legal guidance, all the work we did over the course of months in order to do this as a publicly traded company.

We're going to open-source it to save each of them millions of dollars and weeks if not months in order to make this an easier transition.

-His Chadness
SUMMARY:
After leading the kickoff of the Bitcoin bull run with a nonstop barrage of enormous BTC purchases (roughly 90,000 BTC between himself and MicroStrategy, or $3 Billion USD), Michael Saylor is now providing the on-ramp for T-H-O-U-S-A-N-D-S of other "executives, officers, and directors" of major corporations to follow in his footsteps, some of which no doubt have even BIGGER wallets to work with than Lord Giga Chad himself.
This is REALLY. FREAKING. BIG. It's nothing short of a "recruitment call" for a whole new army of price-support enforcers, with enough dough to gobble up every single teeny tiny dip that BTC sees in its future. What does this mean for the long-term price action for Bitcoin?
Think about it.
We just saw MicroStrategy buy the most recent dip to perfection, and it sure seemed to indicate a BTC price floor for the rest of the market.
Now imagine hundreds, or even thousands of Michael Saylor clones joining the market with their eyes peeled for price dips just like this one.
It's pretty simple, folks...as more and more whales join the space, the dips in Bitcoin's price will be gobbled up faster and faster, leading to a upward pressure on price that I can't visualize a ceiling on.
Run the dog GIF again...
So yeah...
February 3rd-4th.
Mark your calendars, get your live Bitcoin charts ready, and load up on snacks and champagne!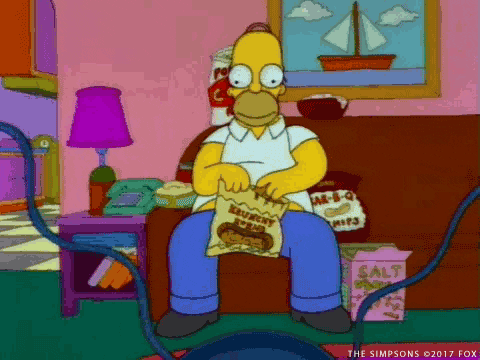 -Ben
---
---
Affiliate Links:
*I use and love all of these, so feel free to ask questions about them in the comments!*
Publish0x - Y U no sign up yet?? Earn crypto for writing AND reading!
Presearch - Like Google search, but earn crypto! (Referral bonus: 25 free PRE tokens!)
Unstoppable Domains - Claim your name in the future of crypto payments & web domains! (Referral bonus: $10 off 1st order!)
BlockFi - The ultimate "savings account" for crypto HODLers & passive income fiends (Referral bonus: Up to $250 bonus BTC!)
Ledger - The ultimate hardware wallet--stack your crypto here for the long-haul! (Referral bonus: varies. Click the link to find out!)