I continue to closely follow both the Wink.org & Sportbet.one platforms and am bringing weekly updates on the news and the Returns they are providing...
WINK Downtime
The DDOS attack Wink.org has been suffering seems to be far from fixed to the point where betting was mostly impossible making it so that were nearly no dividends this week. Most of their social media (Twitter / Reddit) doesn't mention anything about it aside from a notice on their Telegram which doesn't even mention the site not being available.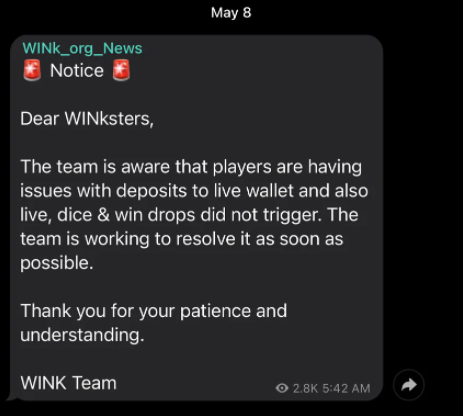 I hope they manage to fix this sooner than later because it will really start hurting their brand it continues like this.
---
WIN Dividends
The dividend charts get a hit with this week where only 22.821 TRX was dropped for a stake of 14 Million WIN.

The 21-day moving average also has topped out seeing a big drop now.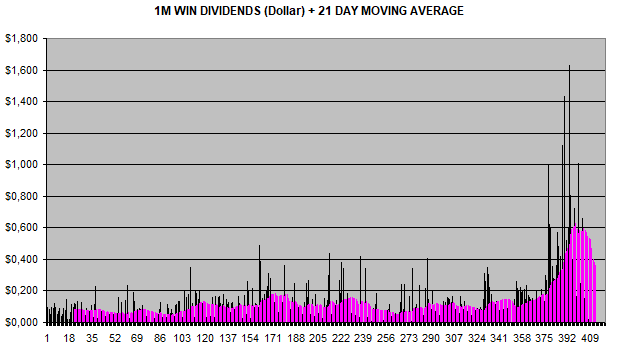 The rise in dividends based on the 100-day moving average also has come to a stop.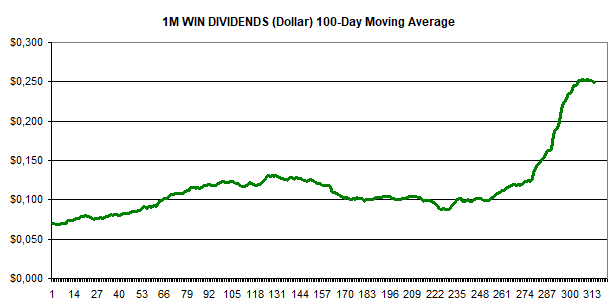 The Price of WIN also continues to come back to more normal levels after the massive pump it had.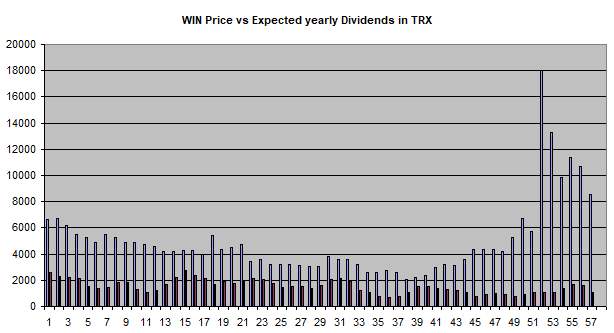 ---
SBET Accumulation & Dividends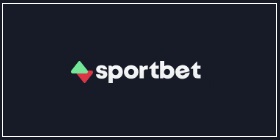 I continue to see sportbet.one and their SBET token as undervalued staying in a nice accumulation zone. Last week the Price of EOS pumped hard which made someone take profit on their SBET as it is only trading on defis.network with very limited liquidity which dumped the price in EOS from 9.38 EOS for 10k SBET to around 5 EOS for 10k SBET. I did use some of my EOS holdings to buy 200k extra SBET to add to my stack.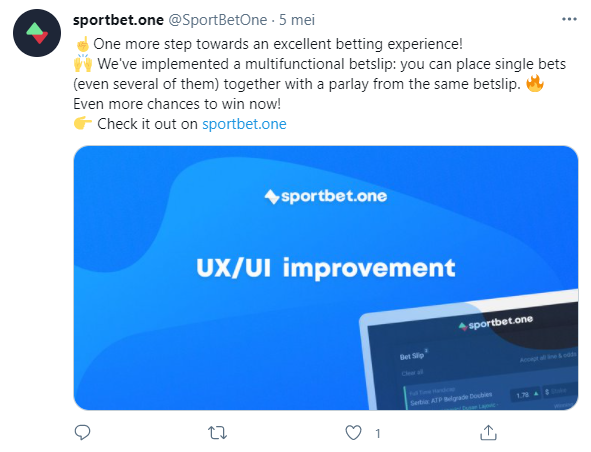 There was some minor news on UX/UI Experience with the betslip having improved but nothing major otherwise. The team also seems to have increased their own holding a bit more which now is at 70.18% of the circulating supply.

The number of individual bettors got above 100 again with 14 new accounts having been made which is an increase compared to the 11 last week. I'm still very patient to slowly but surely see everything grow over time.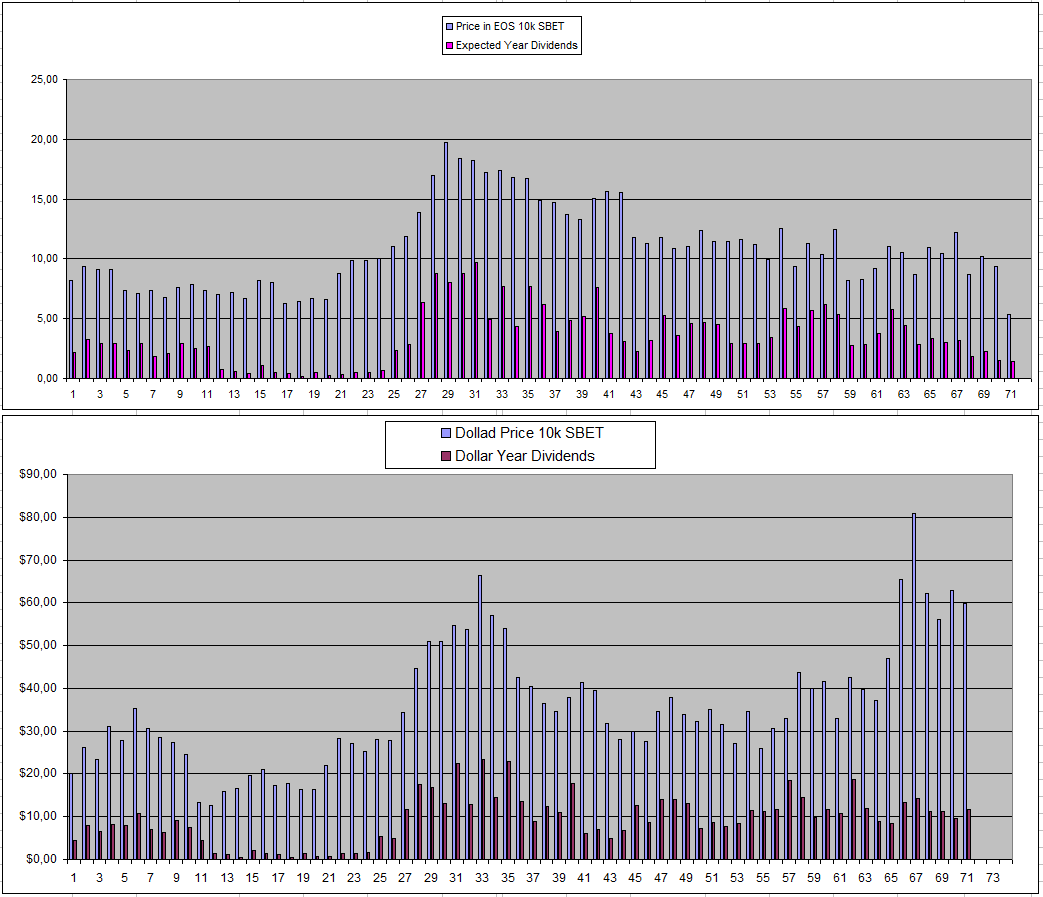 Looking at the price/dividend chart in EOS there is a clear decline, but when looking at all of it against the dollar it all looks just fine.
---
Personal Gambling Dapp Portfolio
I did manage to get 70$+ worth of weekly dividends from the 2.6M SBET I have staked while dividends currently there are generally considered quite low at the moment. Wink has the worst week ever given the issue with the site and payout system. I'm currently holding 14M WIN / 2.6M SBET / 10k TRX / 22 LIVE | 2271 RAKE. I continue to be interested in adding another gambling dapps that pay the losses from the gambler to those holding a token that can't be mined. So far I haven't found another good one yet.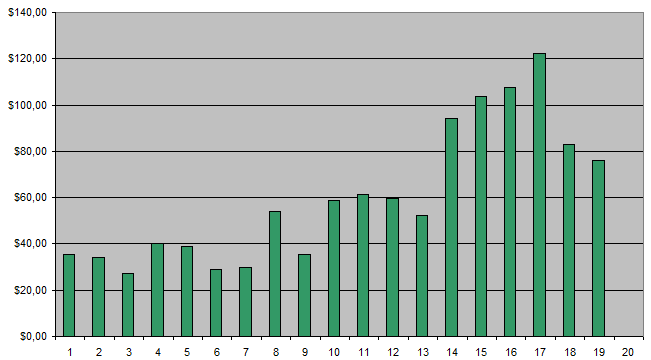 ---
Full Guides to Decentralized Crypto Bookies I personally use where no KYC is required allowing anonymous betting from any location without individual limits for winning players...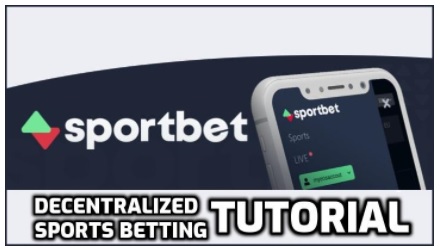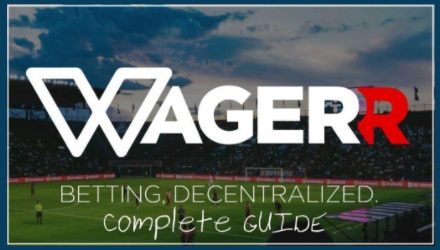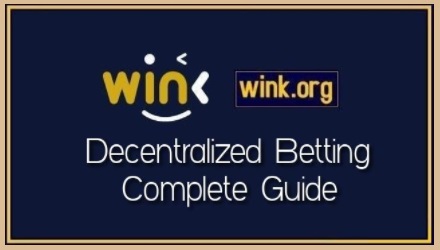 ( Sportbet.one | Wagerr.com | Wink.org )
---
I'm hoping the issues with Wink will get fixed by next week, but I can't say I'm all too hopeful that they will given how long this has taken already so far.
---
Hive: https://hive.blog/@costanza
Leofinance: https://leofinance.io/@costanza
Twitter: https://twitter.com/costanzabets