I am making a series of posts around ways to bet Sports with crypto in a more decentralized was where there is no KYC requirement, no banning of winning players allowing them to bet straight from their own wallet. After covering Sportbet.one (See Guide) and Wagerr (See Guide), now it is time to take a closer look into Wink.org
Disclaimer: I personally like, use, and have invested some in this project and have never had any issues with them during the time I have been following the development.
Wink.org Fundamentals
Wink.org is a Crypto Bookmaker / Casino / Poker Room allowing anyone to directly bet/gamble straight from their Tron Wallet in different currencies (TRX / USDT). It is one of the biggest crypto gambling sites and a core part of Tron Ecosystem which gives it plenty of exposure in terms of marketing and availability. Their native WIN Coin which mainly allows holders to get a share of the profit the website is making is trading on Binance, Kucoin, Poloniex, and Trontrade with some massive liquidity and trading volume. Their Sportsbook offers many sports with plenty of prop bet options both pre-game and in-game while odds are linked to what many of the other bookies like Sportsbet.io offer. They are also developing a copy of their site on the Binance Smart Chain which is called blink.wink.org. Part of the profit from that site also flows back to WIN token holders.
I have used their platform on the games where you can have an edge (Poker & Sports Betting) staying away from all the casino-related stuff and managed to make some profit in the process never having any issues or complaints.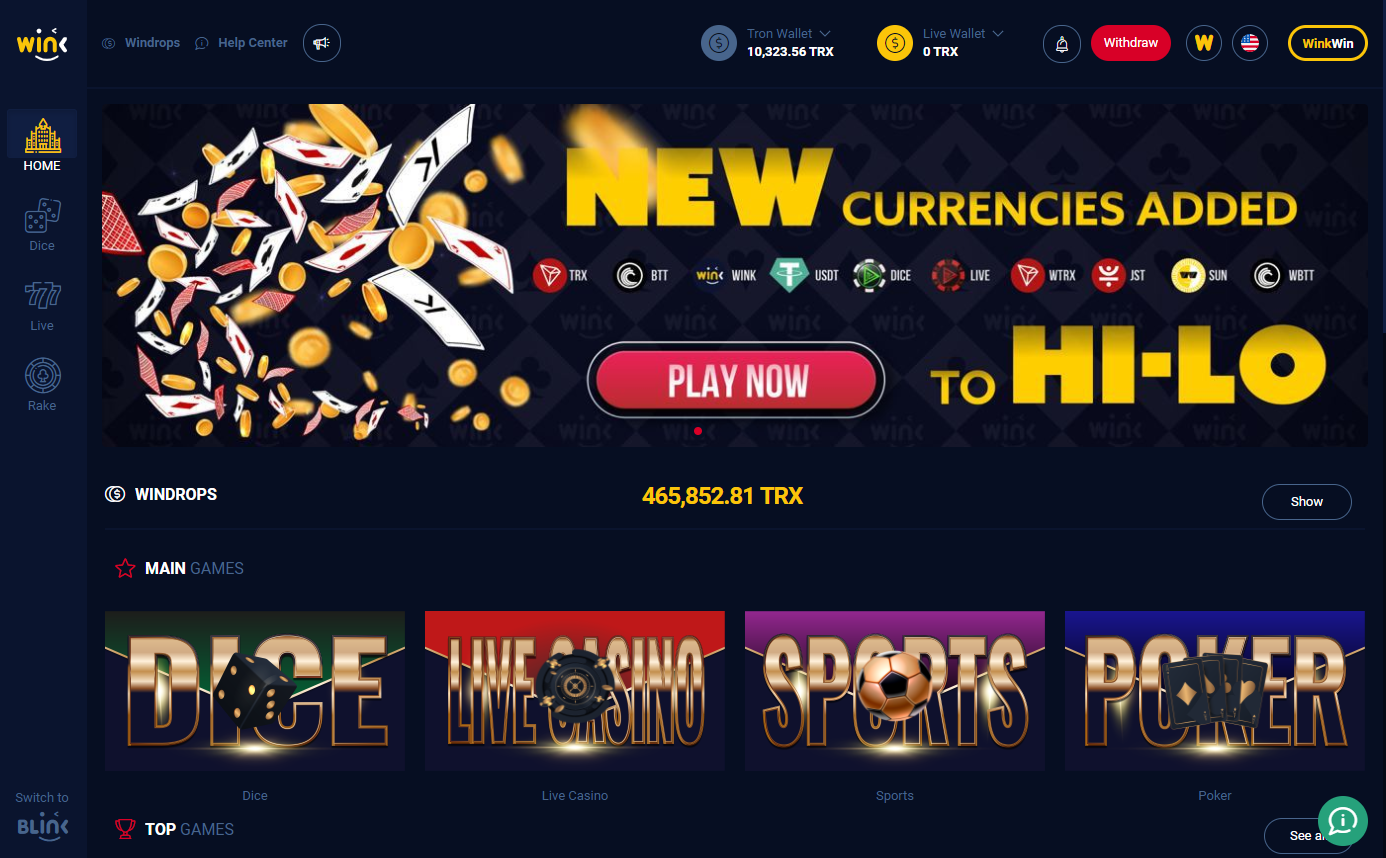 ---
Creating a Tron Account Guide
It is made very easy to get a Tron account. All you have to do is install the Tronlink Chrome Extention which will guide you into making a Tron account. It also is available for mobile on tronlink.org. Using the network costs bandwith / Energy which can either be provided by the Dapp you are using (From what I know, Wink.org provides it for their players. Users can also freeze some TRX which will allow a daily amount of transactions that regenerates over time. If you don't have those, a small bit of TRX will be required to paid do transactions. I have some TRX staked (using it to vote on Super Representatives which gives some passive earnings) which makes doing transactions feel like they are free.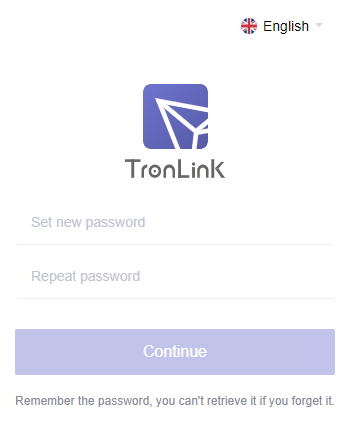 To get funds on your Tronlink wallet, simply use your address and send TRX or USDT fund to that from an exchange like Binance and they will arrive within minutes. When you are logged into Tronlink and go to www.wink.org you will automatically see your funds connected to the website. Sports Betting does require for the funds to be sent to the Live wallet with is a process that goes near-instant in or out of it.
---
WINK Tokenomics
WIN is the main token that will give anyone who freezes it (it takes 48 hours to unfreeze) to get a share of the revenue from all the different games on the website. There are 999 Billion WIN tokens of which currently around 80% are in circulation with only 7.2% of those being Frozen to receive daily dividends. Based on the current price of 1000$ for 1M WIN and the 21-day average dividend payout. Freezin WIN to receive Dividends currently gives a +22% APY. (This can change rather quickly if more or less profit is being made and depending on if more or less WIN is being Frozen.) Recently the price has ran up a lot and also came down again with Dividends in general being on the rise as can see in the chart the daily vs 21-day moving average Dividends of the last ~400 days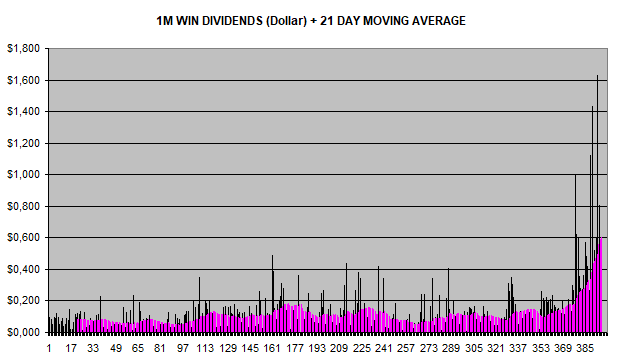 DICE / LIVE / RAKE are all side tokens on the platform that can be earned by playing (Play-to-Mine) also giving a part of the overall site earnings back to the users giving a nice incentive to play which works as many seem to be gambling away their money just to earn these tokens.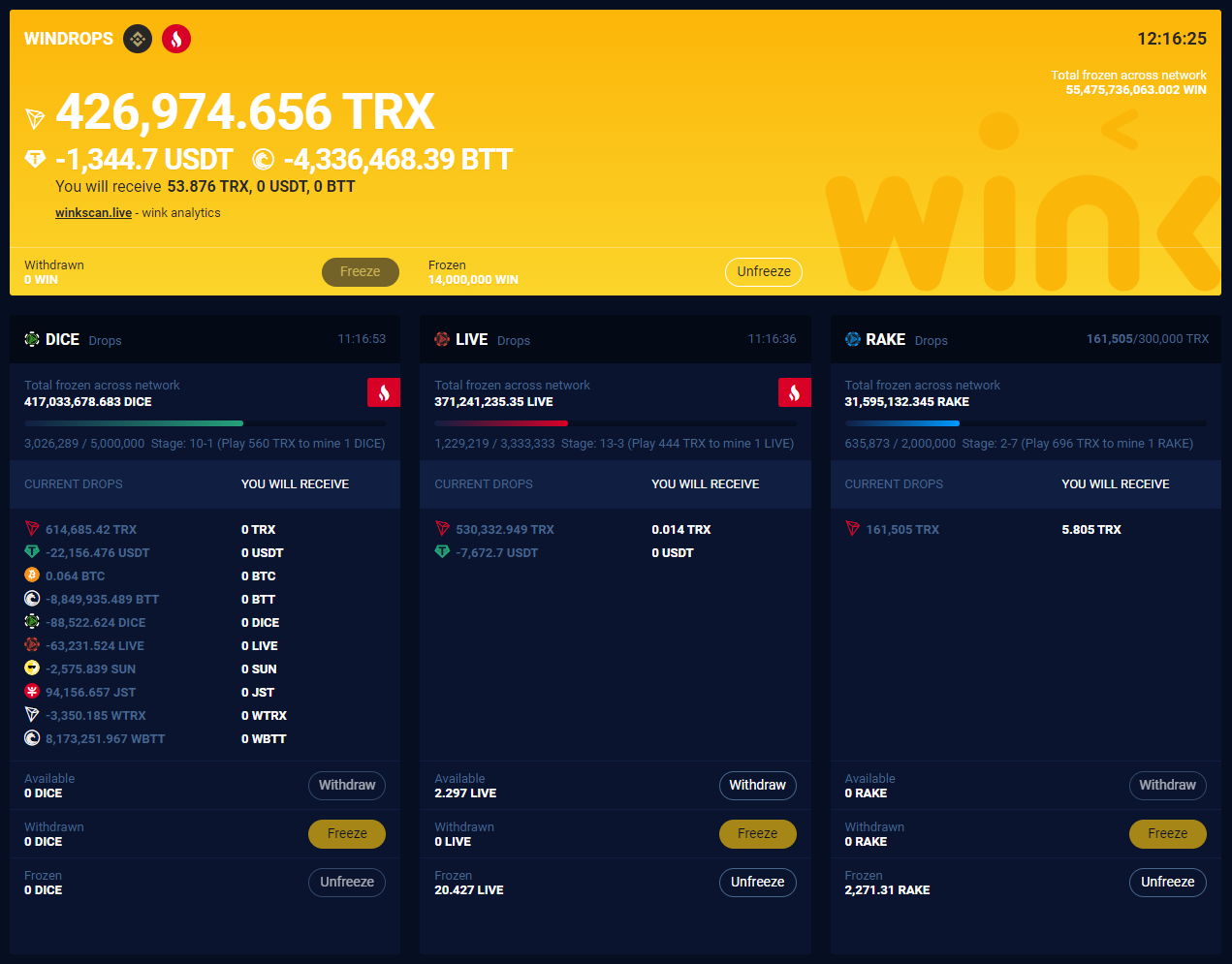 Token Burns
Each month, part of the profit is used to buy back WIN tokens and burn them to reduce to overall supply.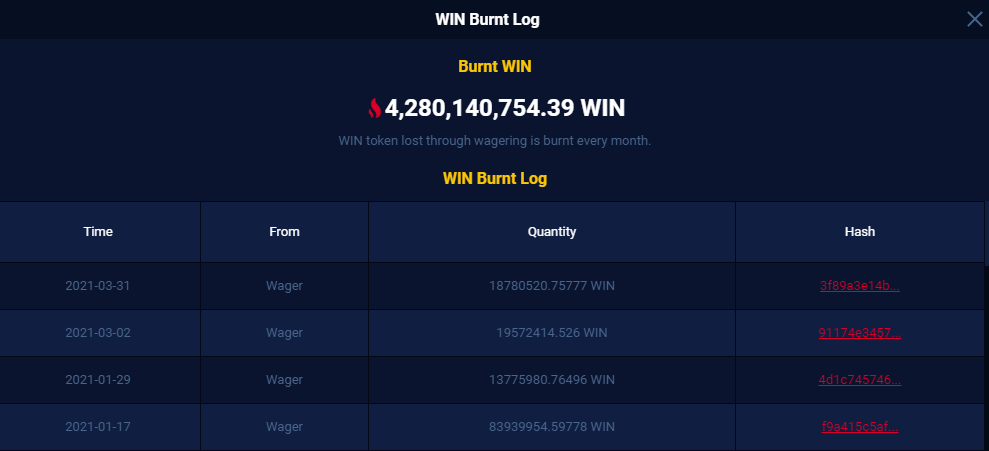 ---
Development & Userbase
When I first Found Wink.org and the WIN token it felt rather scammy coming from what was Tronbet with the ANTE token which gamblers earned and was swapped (diluted) into the WIN token creating other sub tokens (DICE/LIVE/RAKE) to reward gamblers. Since it was taken over with a big investment from the ton foundation and a new CEO, lots of development & marketing has been done now with the latest news of them aiming to become an oracle provider also creating an open prediction market which all give extra value to the WIN Token. This makes what once was a rather small gambling dapp on Tron now one of the leading gambling platforms in the entire blockchain space with a growing userbase and some big whales who are willing to gamble often giving the dividends a big boost.
Conclusion
www.wink.org is a good reliable option for anyone who wants to bet or gamble on the blockchain without KYC or individual user restrictions straight from your own wallet. Most likely won't end up winning as the house has an edge on most betting action. Smart players with some skills who stick to the games that can be beaten (Poker & Sports betting) picking their spots should able to come out ahead and will get rewarded with some RAKE/LIVE tokens that give a share of the site earnings when they get frozen. The WIN token has proven to be a good investment this past year growing in value and giving some solid passive daily returns. (Past results don't guarantee future results)
---
Previous Guides to Decentralized Betting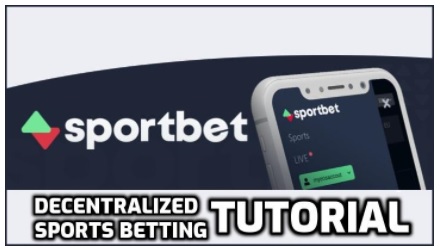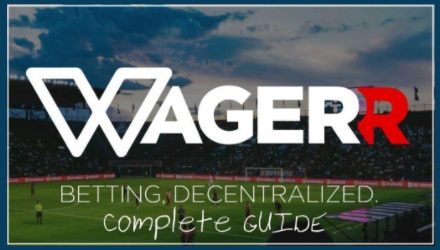 ---
Hive: https://hive.blog/@costanza
Leofinance: https://leofinance.io/@costanza
Twitter: https://twitter.com/costanzabets