Hello friends. Today we will discuss one interesting project from Vietnam. The project conducts STO company. This is a new generation of projects that give investors maximum security and stability. The project that we are considering today is called Bcnex.
Well, the cryptocurrency community is developing. More and more countries are starting to use blockchain technology and Vietnam is no exception. To use technology, an infrastructure is needed that will allow the use of those technologies. The Bcnex team decided to create a cryptocurrency exchanger for the market. You will say another cryptocurrency exchanger. But it is not. The Asian market is huge. And the development of the market always brings us profit. The opening of a new exchange point which will freeze the markets of Europe and Asia.
Following the development of the project, I came across such an article.
Bcnex will be a pioneer in building the first legal trading platform in Vietnam by using Blockchain technology. Medium
In 2 words, it describes the importance of the Bcnex project for the Indonesian market. This project is supported at the highest level. So it is interesting to investors from around the world.
Video presentation of the Bcnex project
Bcnex is a cryptocurrency exchanger that will link the markets of Indonesia together. The platform is already up and running. However, fundraising and attracting new users continues. Although I noticed that not all features are available to platform users today. In order not to tell you about the pros and cons, I'll just show you how the project is built from nutria.
Security

In order to attract new customers and open such an exchanger in a new market, it is necessary that the project has high security. And the Bcnex project provides it. Let's look at the elements of protecting users from fraudsters.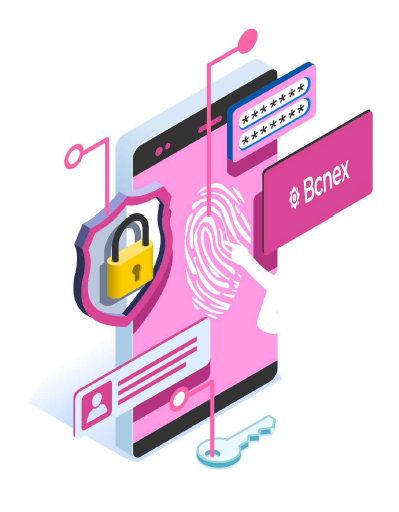 Let's start with the simplest elements of user protection. This is personal information. In your office, you see the entire history of your visits. Browser, country, IP - and if anything, it will not correspond, you can quickly take action.
What does this security element # 1 look like?


The next element of your account protection is Two-factor Authentication.We will be offered a choice of SMS Authentication and Google Authentication. Standard tricks that have proven their reliability and complicate the lives of hackers and scammers. Without this data in the account simply can not get.
What does this security element # 2 look like?

Another interesting element of Bcnex protection is the Anti-Phishing Code. If you're searching for frauds, you'll find out how to use frauds. I can say one thing this tool is not on all exchanges. And it is very effective. To give maximum protection to all users.
What does this security element # 3 look like?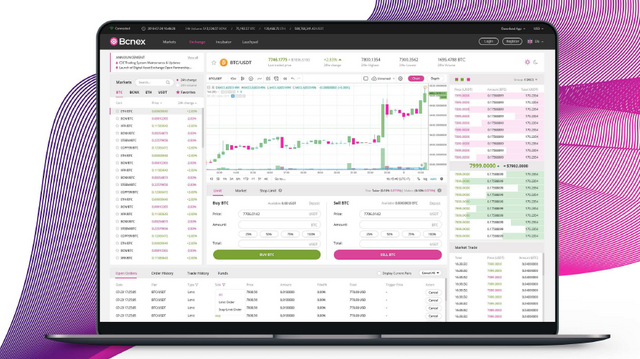 Bcnex Cryptocurrency exchanger

Well, go to the main product. The Bcnex project has a great interface. Everything is conveniently located. Perhaps it was designed by an experienced trader. There is a night mode, as well as all the elements necessary for the trader to make calculations.
From the trader's menu, I can see the first pairs to exchange with the BCNX token:
BCNX / BCN
BCNX / LTC
BCNX / XRP
The turnover of the stock exchange today is.

Several major coins are already represented on the stock exchange. BCN(Bytecoin) BCNX (BCNEX) BTC (Bitcoin) ETH (Ethereum) LTC (Litecoin) USDT (USDT) XRP (Ripple). What coins we see on this exchange depends only on the creators of the project. Perhaps this exchange will work only with high-quality projects ensuring stability.
ACCOUNT BALANCES / Deposit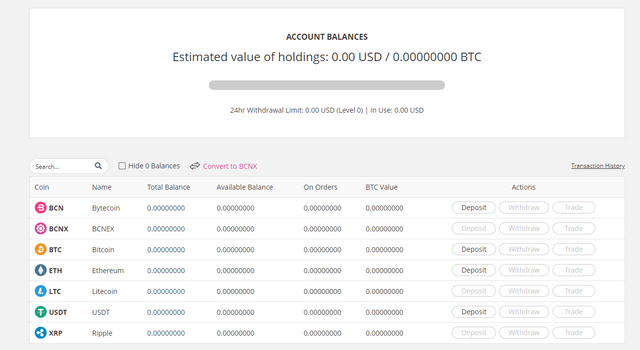 As you may have noticed from my picture (24hr Withdrawal Limit: 0.00 USD (Level 0)). I think all traders understand this. Have to go through KYC. Many are not supporters of such a system. However, since this project is absolutely legal from him it is required at the legislative level.
What does KYC LVL look like?

Bcnex App

Today, almost 70% of the traffic comes from smartphones. Of course, the project needs an App and they create it. The platform will be available on all iOS and Android devices. Unfortunately, the App beta is not available yet, but I clarified this question with the developers. They assured that everything would be available soon. And the application is actually ready.

Investors
Well, for investors this project is very interesting. New markets + STO. There is also information that at the first stage of the sale of tokens, all 10.000.000 BCNX (BCNEX) were sold.I think you should pay for your attention.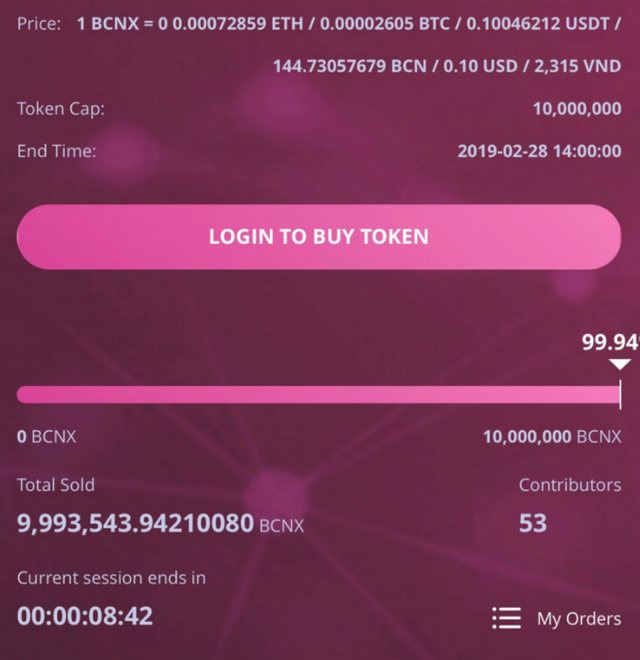 Link to the Medium source (https://medium.com/@bcnex/end-of-the-angel-funding-session-bb61a28ca6c6)
STO
Team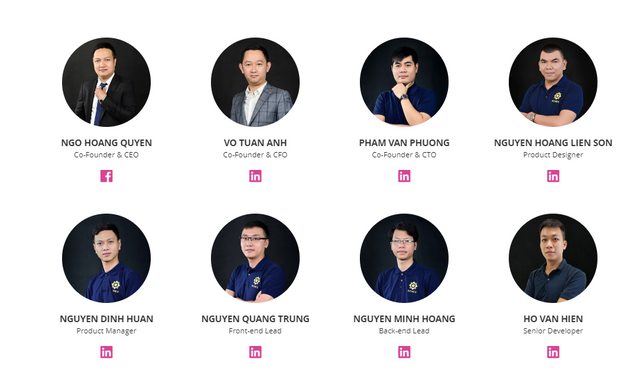 Advisors

RoadMap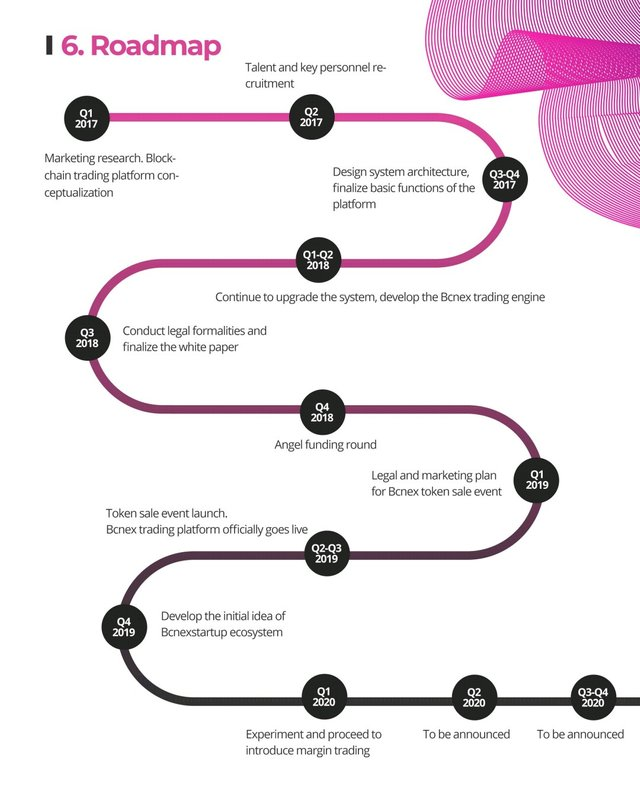 Token Details
TOKEN NAME - BCNX TOKEN
TYPE - ERC223
TOTAL SUPPLY  - 200,000,000 TOKEN P
RICE  - $0.15-$0.45
SOFT CAP -  $2,000,000
HARD CAP - $15,000,000
MINIMUM INVESTMENT -  $100
ACCEPTED CURRENCIES -  BTC, ETH, BCN, USDT KYC Yes
Conclusion
Well, dear friends. Bcnex seemed to be a very worthy project. I also hope that new markets will help cryptocurrency continue to grow. Since the project team receives a lot of support, I hope that soon we will see a completely finished project.
Thanks for attention.

Contacts
🌏 Website: https://www.bcnex.net
📃 Whitepaper: https://www.bcnex.net/docs/BCNEX_WP_ENG.pdf
📃 One pager: https://www.bcnex.net/docs/Onepage.pdf
🌍 Bitcointalk Thread: https://bitcointalk.org/index.php?topic=5111223.0
🔊 Telegram: https://t.me/Bcnex_Official
🔊 Twitter: https://twitter.com/bcnex_net
🔊 Facebook: https://www.facebook.com/bcnex.net
🔊 Reddit: https://www.reddit.com/user/Bcnex_Official
🔊 Medium: https://medium.com/@bcnex
Author
Bitcointalk Username: anatolij.shishkin
Bitcointalk Profile: https://bitcointalk.org/index.php?action=profile;u=2280356
My original work on Steemit: https://steemit.com/bcnex/@carbodexkim/new-markets-are-now-available-bcnex-is-the-official-cryptocurrency-exchange-of-vietnam