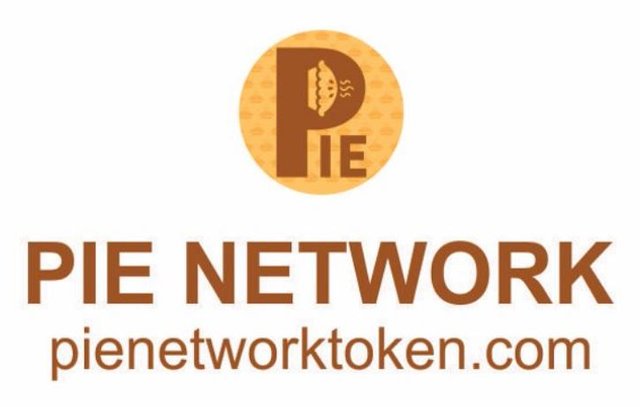 One area in cryptocurrencies that is widely attracting huge attention is DeFi well known as the decentralized finance. This revolution is basically financial services using smart contracts which are automated enforceable agreements that do not need intermediaries like banks but make use of the incredible blockchain technology.
DeFi actually is proving to be the next trend which is revolutionary and disruptive to the financial sector that began with the emergence of bitcoin. An area in which in these decentralized applications (dApps) have taken off is cryptocurrency trading on decentralized exchanges which are a wave right now. Transactions are entirely peer-to-peer, which is void of any external influence. Decentralized finance has emerged as the most active sector in the blockchain space right now, with a large range of use cases for individuals, developers, and institutions in general.
The distinctive breakthrough of DeFi is that crypto assets can now be put to incredible use in ways that were not possible with fiat or real world assets. Decentralized exchanges, synthetic assets, yield farming and loans are completely novel applications that exist mainly in the blockchains world. This ideal shift in financial infrastructure presents to the crypto space a number of advantages in reference to risk, trust, and a wide range of opportunities. As it leverages key principles of blockchain to increase financial security and transparency, unlock liquidity and growth opportunities, and support an integrated and standardized economic system.  All these are interesting facts. With this been said , i will be letting you o a revolutionary project The Pie Network
Pie Network
Pie Network is a Community-Driven Blockchain Technology-based ecosystem that introduces a new DeFi service developed using the revolutionary blockchain technology with the community totally in control. Activities and user interactions on the Pie Network platform are carried out automatically using a functional multi-functional algorithm on this unique platform. This platform gives room for users to carry out various decentralized transaction processes such as Lending, Farming, Governance and many more with other features. Pie Network will without hesitation continue to develop new products and opportunities for the community at large in its unique ecosystem that provide prospective for decentralization
Pie Network creates a advanced structure using Blockchain technology where alot of new platforms will be configured effectively allowing compatibility to various section and incorporation of other systems through the disruptive Blockchain Technology. The structure been developed use smart contracts that will be audited to ensure efficacy and and non negotiated safety for its community. This distinctive platform will ensure transparency and top notch security. The distinct platform has a Unique Staking System with an captivating strategy with reduced costs which is one main reason for using the Binance Smart Chain which is cheap fast and secure with extremely low gas fee when compared to that of the ethereum network.

PIE NETWORK TOKEN DROP
The Pie network is at the moment coordinating a tokendrop for the community through the Binance Smart Chain network. These free tokens will be distributed to participants through smart contracts that have been set in place for this tokendrop offered by Pie Network. The developing team believes that the BSC network will be adopted by the crypto community because of its low transaction fees when compared to ethereum network, and this would relatively cause a price increase of the pie token due to eventual wide adoption. This project is for the community at large it is transparent, and secure, users & holders get various benefits. Using BSC network thwy will be providing unique benefits to early adopters. The community should note that claiming of the Pie Token drop is only limited to one wallet address. Please visit their website for further details on token drop:  https://pienetworktoken.com/
Token Details
Total supply of 21 million units.
Pie Token Distribution Econometrics:
18,000,000 Pie tokens will be distributed via our smart contracts throughout the binance smart chain community.
1,312,000 Pie tokens will be distributed to our top 250 token holders.
188,000 Pie tokens will be distributed for airdrop, bounty and other marketing.
1,000,000 Pie tokens will be distributed for DEX or CEX exchange.
500,000 Pie tokens for future development.
Pie Token is available on Pancake Swap for simpler Purchase and Trading. https://exchange.pancakeswap.finance/#/swap
Pie token smart contract address: Contract address: 0x8b09b6eb1d263644a267dfb2b2bc8d6b0fb72e7d
CONCLUSIVELY, Pie network, is giving the crypto community a unique project to be a part of, because it is a project for the community and this has been glaringly shown with their token drop for users, they are showing great signs of project within the project launch. This expansive platform allows the crypto community a widely open chance to DeFi especially on Binance Smart Chain without having to go through a complex process through their quite easy to use user Interface, they also offer an exceptional community driven Business Concepts. With a strong conviction, believe this project has what it takes to get to its potential, it is a project worth getting involved in. As they have presented an amazing, and mouth-watering opportunity for the community at large. Thnaks much for taking your time to read and don't forget to get involved.
RoadMap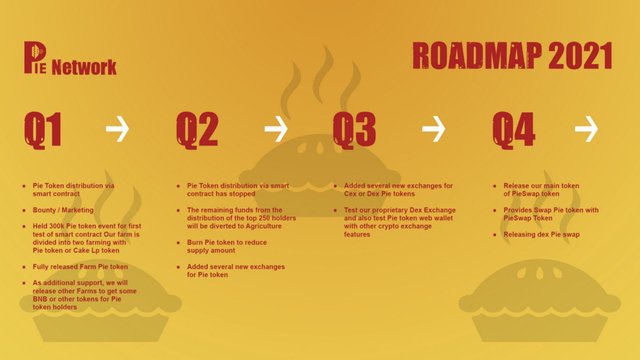 FOR FURTHER DETAILS PLEASE VISIT THE USEFUL LINKS I HAVE PROVIDED BELOW;
Website: https://pienetworktoken.com/
Twitter: https://twitter.com/network_pie
Telegram: https://t.me/network_pie
Medium: https://networkpie.medium.com/
Author: SheyCrypto
BitcoinTalk profile link: https://bitcointalk.org/index.php?action=profile;u=2212407
BSC WALLET ADDRESS: 0x05FC01db3b3f71D8545A38Fe5C0c31B5f13cEC43
Telegram Username: @sheyeva