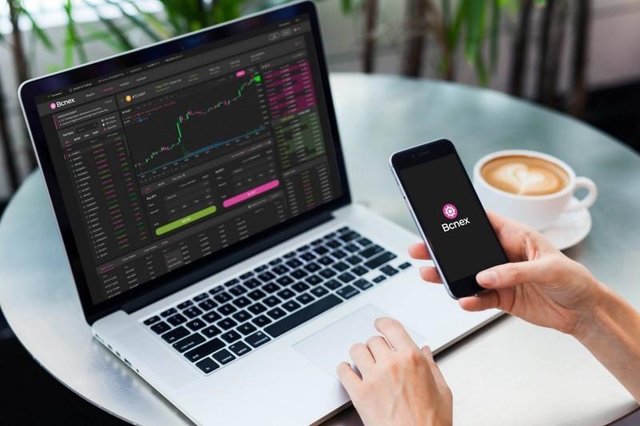 Blockchain technology brought about by Bitcoin makes it possible for individuals and organizations to run a currency known as digital currency as an application on a network in a decentralized manner. This technology gives individuals the opportunity to create their own specialized cryptocurrency for laudable projects and also give other individuals the opportunity to key into such projects by purchasing tokens of projects that interest them.
Individuals can mint cryptos and other individuals can own such cryptos by taking part in crowdsales and ICOS. But all these cryptos are useless without an exchange. An exchange is a platform that functions as a market place where cryptos are listed and cryptos users or holders are given the opportunity to exchange one crypto for another or convert their cryptos to fiat currency.
There are many of such exchanges in existence but these exchanges are not devoid of challenges. Some of the challenges faced by some of the popular exchanges in existence are limiting the mass adoption of cryptos by some well established organizations and individuals. Some of such challenges include:
Security challenges
Lack of transparency in exchange operations
Unauthorized freezing of users' accounts and loss of funds
Centralization
Lack of regulation compliance
Slow transaction speed and high transaction charges. Etc
All these challenges are what BCNEX has come to address.
BCNEX PLATFORM
BCNEX has developed a revolutionary platform where the crypto community can buy, exchange and trade blockchain-based tokens and a wide range of digital assets. Bcnex is a user-centric exchange developed as a result of the collaboration between experienced developers and trading experts with a proven track record in automating distribution, designing high performance web applicationsand facilitating access to the financial market. Backed by a team that has been deeply immersed in the cryptocurrency community for years, Bcnexis ideally positioned to become a globally accessible exchange for the blockchain erathat is meant to reward you, the user.
The main aim of the BCNEX crypto exchange is to provide users a completely revolutionized solution to exchange digital assets and perform trading operations such as buying and selling seamlessly.
BCNEX will restore reliability, transparency, speeds, advanced security in the whole crypto-currency exchange space.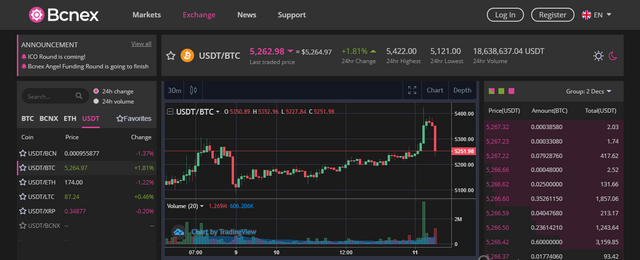 BCNEX has developed a unique crypto-currency exchange that allows traders to trade at low trading and withdrawal fees. This is a great feature implemented by BCNEX crypto-exchange in which only few or no exchange have this great feature. Having an exchange with low trading fees is one of the great things in the crypto-trading. Traders will be very happy to see BCNEX exchange fully launched because almost all the traders would want to enjoy this trading feature as a result of what most of the traders have suffered at the hands of other crypto-currency exchange.
It is observed that crypto-traders always find it difficult to exchange their assets which this issue happened as a result of restriction from the exchange platform. This is one of the reasons why BCNEX platform has introduced crypto-trading platform which will makes trading and transaction easier for traders without the need for third-party services before their crypto assets can be converted to another currency
BCNEX platform is designed to give new users and novice a smooth trading experience through the implementation of good user interface which has been lacking in other crypto-currency exchange platform. The platform is designed with series of guidelines, suggestions for novice.
UNIQUE ADVANTAGES
Multi-layer security architecture: The platform has implemented all the security features and can resist hacking attacks. It does not leaks users financial details even if the whole system gets compromised;
The BCOMS Order Matching System: The BCNEX platform can perform 2,000,000 transactions per second, which is highest amount of transactions on any of the existing crypto exchange till today. With this all the orders and transactions will be processed without delay and it gives spacial advantage for BCNEX platform over the existing exchanges;
The transparent: Bcnex platform is completely transparent in providing all the services and is highly flexible. And charges very less commission for users to perform trading operations;
The user interface: The developers created simple, clear and user-friendly interface that users can completely understand the every feature and tools sections on the platform. Which attracts even novice traders;
TOKEN AND ICO DETAILS
Bcnex operates with a native token named BCNX. There will be exactly 200,000,000 (two hundred million) BCNX issued, and the quantity will never increase. BCNX is an ERC223 standard token released on the Ethereum blockchain.
Token Type: ERC223
Total Supply: 200,000,000
Public Sale: 100,000,000
Token Price: From $0.15 to $0.45
Accepted Currencies: ETB, BTC, USDT, BCN
Soft Cap: $2,000,000
Hard Cap: $15,000,000 (or tokens sold off)
Minimum Investment: $100
Minimum Investment (Angel Investors): $5000
Accepted Currencies: BTC, ETH, BCN, USDT
Token Distribution

"Fundraising and the use of Bcnex tokens will help finance platform development and marketing, so we can focus on simplifying cryptocurrency trading and making it mainstream. Our goal is to create a blockchain-based exchange that is accessible and affordable for all users for leveraging the benefits of crypto trading."
THE UNIQUENESS OF BCNEX
Safety and Stability: Bcnex is a highly secure and stable trading platform built on microservices architecture that meets the most stringent customer requirements
Customer Oriented: Users will be provided with a user-friendly, proprietary platform that gives them the best trading experiences, both in our desktop and mobile App
Institutional-grade Trading Engine: The fast, accurate and low latency trading engine with flexible scalability can handle up to 2,000,000 orders per second
High Liquidity: With a rich and abundant source of liquidity, Bcnex ensures that every transaction on the system is executed without delays and multiple intermediaries.
Diverse Market: In addition to supporting a wide range of mainstream cryptocurrencies, we constantly expand our offering with other quality tokens
24/7 Dedicated Support: Our team works around the clock to answer any questions you may have, resolving technical and business issues promptly.
CONCLUSIVELY, BCNEX is proffering solution by creating a decentralized platform to revolutionize, the crypto currency exchange market, by creating a unique and innovative platform. which will help the continuous growth of cryptocurrency. Bcnex will also continue to mature and improve to give its users the best trading experience possible. Isn't this interesting?
ROADMAP




TEAM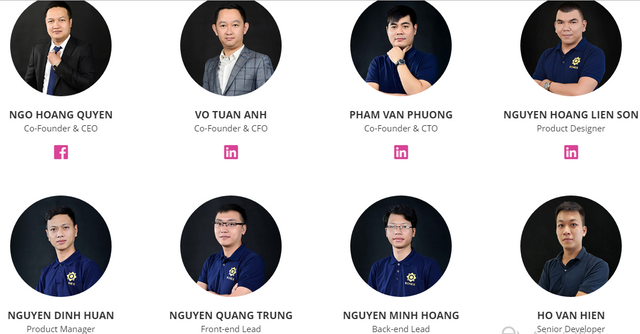 ADVISORS AND INVESTORS

FOR MORE INFORMATION PLEASE VISIT THE LINKS I HAVE PROVIDED BELOW;
Website: https://www.bcnex.net/
Whitepaper: https://www.bcnex.net/docs/BCNEX_WP_ENG.pdf
ANN thread: https://bitcointalk.org/index.php?topic=5111223.0
Telegram: https://t.me/Bcnex_Official
Facebook: https://www.facebook.com/bcnex.net
Twitter: https://twitter.com/bcnex_net
Medium: https://medium.com/@bcnex
LinkedIn: https://www.linkedin.com/company/bcnexholdings
Reddit: https://www.reddit.com/user/Bcnex_Official
YouTube: https://www.youtube.com/channel/UC4dXMvOwsf-dl2QQkLXkOvg
Author: BrainerdPaul
BitcoinTalk profile link: https://bitcointalk.org/index.php?action=profile;u=1680409