👉ENG VERSION👈

---
Hi guys, a new week and new challenge organized by @splinterlands, last week we were at ANUMUN to face the minotaur MINOTAUR WARRIOR this week we leave for AZMARE 'the island of the element WATER earth mainly inhabited by wizards and it is just a wizard that we will talk about.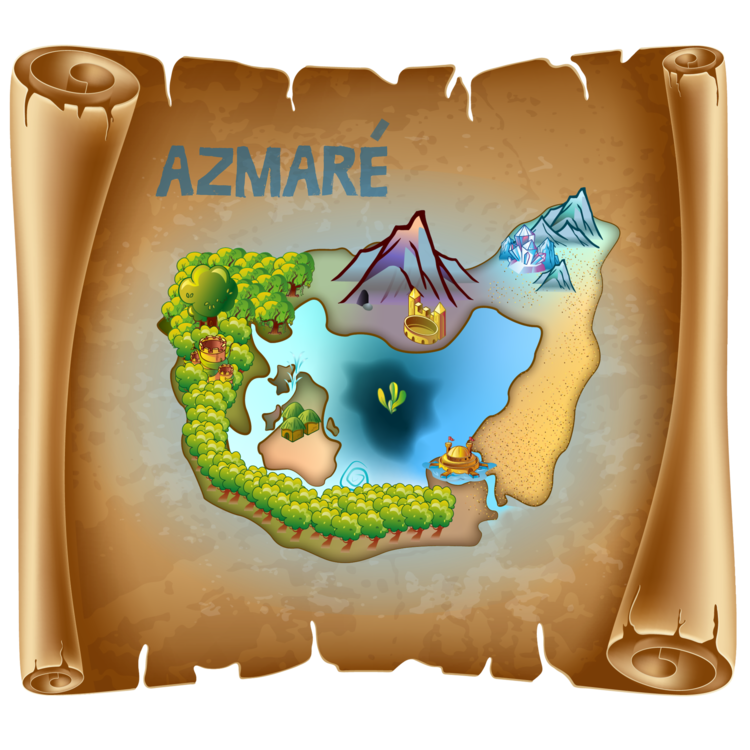 The monsters we will talk about today are said to have once been air breathers who walked on dry land.
Then renounced this through a magical alliance with the MER DARK to live in the abyss.
Today we talk about:
CORAL WRAITH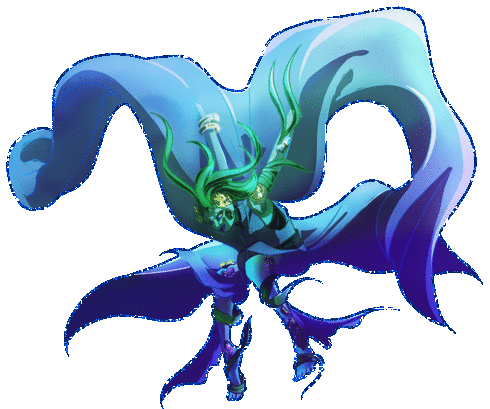 This card is part of the UNTAMED edition, it is a RARE card of the WATER element with the magic attack but can also be used by DRAGONS.
At level one, it has an average value of $ 0.75 and can be upgraded up to level six but in the shop the maximum level reached is three with a value of $ 7.58.
The RULESETS that do not allow the use of this card are ODD ONES OUT which only allows the use of monsters with odd mana cost, LOST MAGIC which does not allow the use of monsters with the magic attack,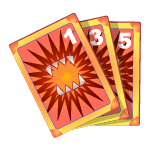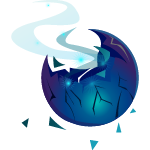 Easy to enter into battle thanks to its low MANA cost of four but it must be defended very well because it is very fragile, you have to be careful of SNIPE-like powers that could target it and it should definitely not be put as the last card with SNEAK power could kill it with a blow.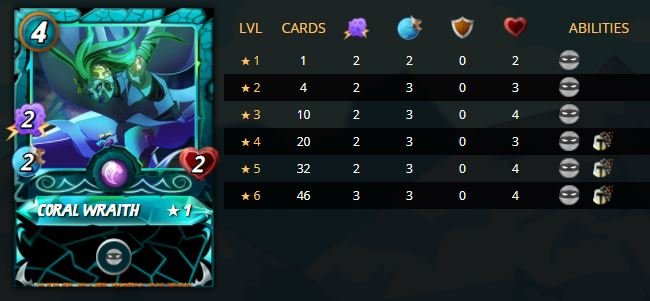 This monster starts with a magic attack of two and reaches a maximum of three if upgraded to level six that is its maximum.
His speed of two is low to medium and goes up to three as a maximum already at level two.
It has no armour and life starts from two reaching four as a maximum at level five, thus stabilizing.




At a basic level, it starts with the SNEAK ability that allows CORAL WRAITH to aim at the last monster deployed unless it is in the first position in this case it will aim at the first.
At level four, a second RUST power is added! which reduces the armour of opposing monsters.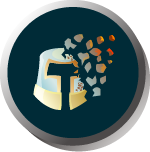 We just have to see CORAL WRAITH in action !!!
---
LEEET'S GOOOO!
---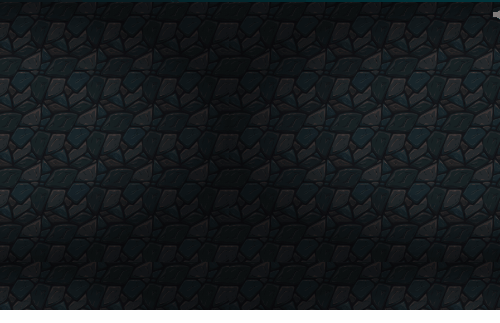 ---
RULESETS:

HEAVY HITTERS: all monsters have the KNOCKOUT ability.
CLOSE RANGE: Monsters with a RANGED attack can attack from the front row.
---
DEPLOYMENT: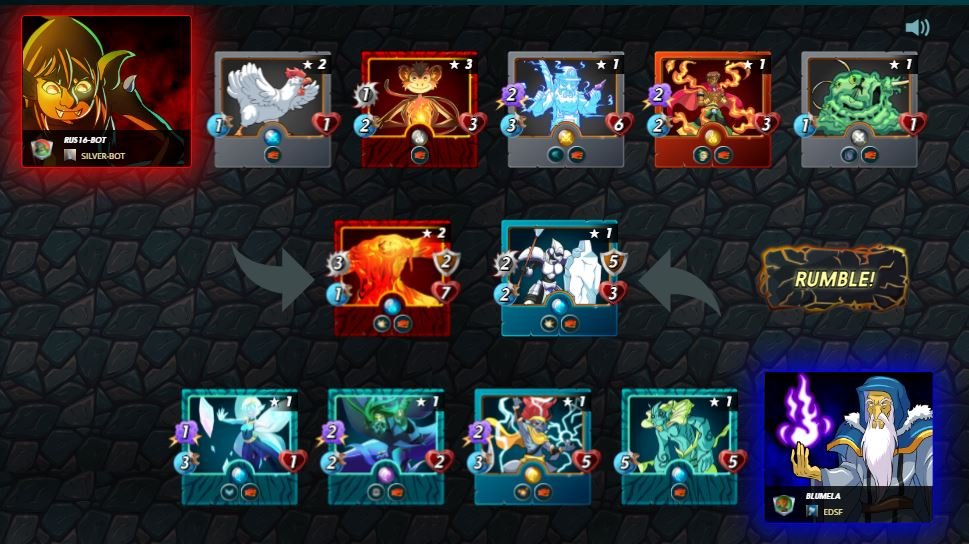 For this game I chose the WATER element by deploying the Summoner ALRIC STORMBRINGER RARE card with a mana cost of three, this Summoner has the power to increase the attack of magic cards by one.
My opponent opted for the FIRE element by deploying the Summoner PYRE card RARE with a MANA cost of three, PYRE has the power to increase the speed of friendly cards by one increased the chance of dodging and the priority in the attack.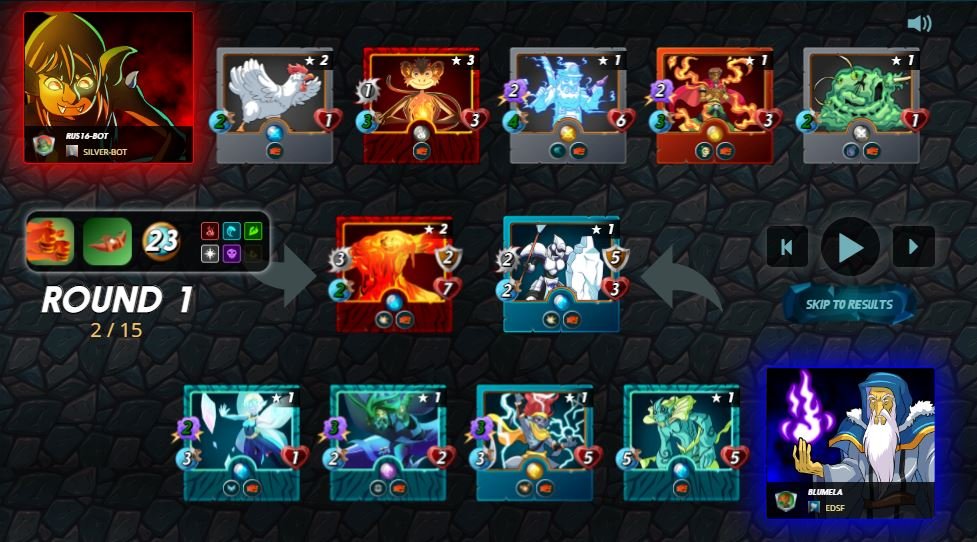 ---
As Tank in the first row I placed FROZEN SOLDIER RARE card with a MANA cost of six, it has five armour but has a low life of three, I chose it for the SHIEL power that reduces the power of damage received except magic.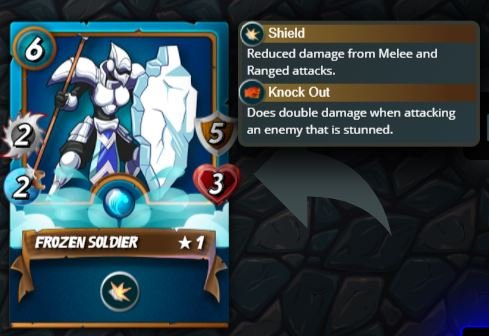 In the second row I placed the KELP INITIATE RARE card with low cost in MANA of two, it has no attack but has medium-high life and a great speed able to dodge several hits and above all, it has no attack and will be the first target of any monsters with SNIPE more defending my wizards in the rear.
In the third position I deployed what for me is one of the strongest cards in the game RULER OF THE SEAS LEGENDARY card with a cost of six in MANA, it has magic attack two but above all the BLAST ability that gives additional damage to the cards adjacent to the one hit.
This monster is an absolute powerhouse.

In the fourth row I inserted our Challenge CORAL WRAITH card well-defended in front and I inserted ICE PIXIE behind a RARE card with a Mana cost of two, I inserted it as the last one to defend CORAL WRAITH from the SNEAK power that allows monsters that possess it to attack the last card deployed, PIXIE also has decent speed and could dodge hits allowing herself and CORAL to survive longer.
---
My opponent has deployed the LIVING LAVA RARE card of the FIRE element with a MANA cost of seven, powerful TANK thanks to its life of seven, and its armour of two but above all for its SHIELD ability that reduces the damage received RANGED E MELEE but not Magico.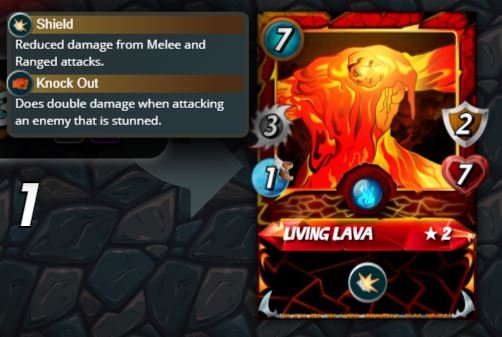 In the second position, FURIOUS CHICKEN joked while in the third FLAME MONKEY has a MELEE attack and cannot do anything from that position.
In the fourth row, she has inserted a LEGENDARY card of the NEUTRAL element with a mana cost of six, SPIRIT MINER has a magic attack of two and the ability to DODGE which increases the chance of dodging.

In the penultimate row, he has inserted a second LEGENDARY card with a Mana cost of five ZALMAN EFREET belongs to the FIRE element and has the LIFE LEACH ability, this power increases the life of the monster every time it hits.
In the back row, she has CREEPING OOZE with SLOW power that reduces the speed of enemies.
My opponent seems to have focused on speed and dodging to beat me.

I won the battle in three Rounds, dodging has no advantage against magic attacks and my team of wizards devastated the enemy one by one, CORAL WRAITH if well defended and with the power of the chosen Summoner it asserted itself by hitting repeatedly the targets and staying alive until the end.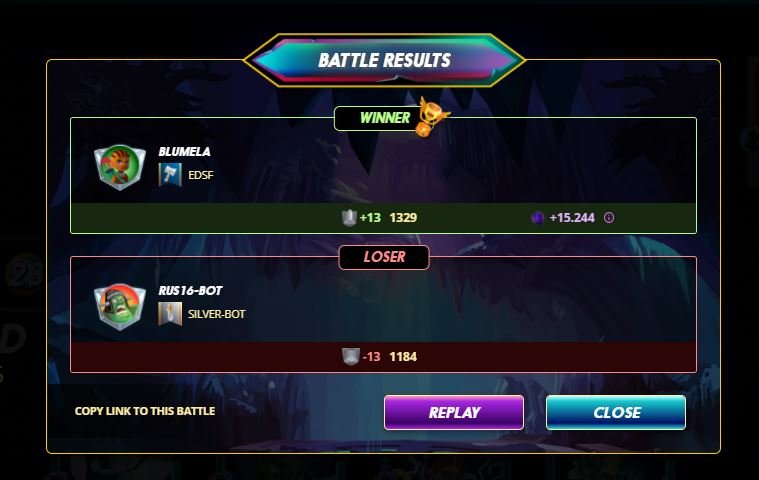 HERE under the REPLAY LINK!
https://splinterlands.com?p=battle&id=c8af31722b18e333496404ac7d3fbc7a9167c9b7&ref=blumela

Very delicate card not possessing armour and having little life but if deployed correctly and well-defended it can have its say in battle, the magic attack and its ability make it powerful! a strong but delicate card :-).
---
If you haven't tried this game yet my advice is to do it this is my link referral you can use the link if you like it or not but the point is always the one game to try! :-)
https://splinterlands.com?ref=blumela
If you don't like using it;) below !.
If you too want to participate in the challenge organized by the team every week, you will find all the information on the fantastic monsters of the game below !!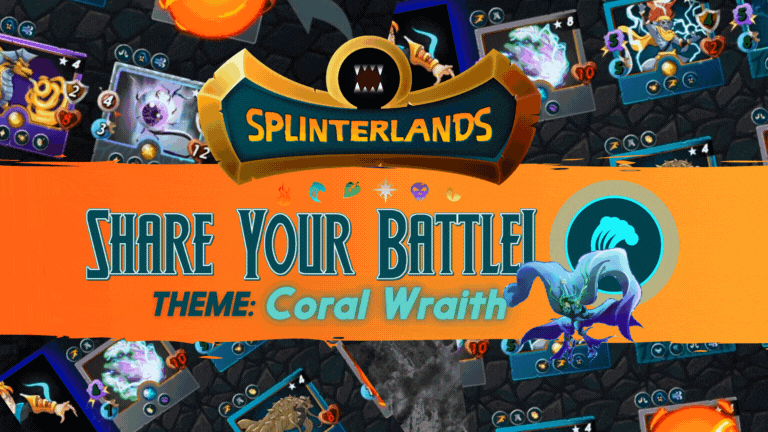 SHARE YOUR BATTLE Weekly Challenge! CORAL WRAITH

Have fun and see you in battle !!
---
The photos and gifs are screenshots taken from the Splinterland game I own or from splinterlands source.

---
---
👉ITA VERSION👈

---
Ciao ragazzi, nuova settimana e nuova challenge organizzata da @splinterlands, la settimana scorsa eravamo ad ANUMUN ad affrontare il minotauro MINOTOUR WARRIOR questa settimana si parte per AZMARE' l'isola dell'elemento WATER terra principalmente abitata da maghi ed è proprio di un mago che parleremo.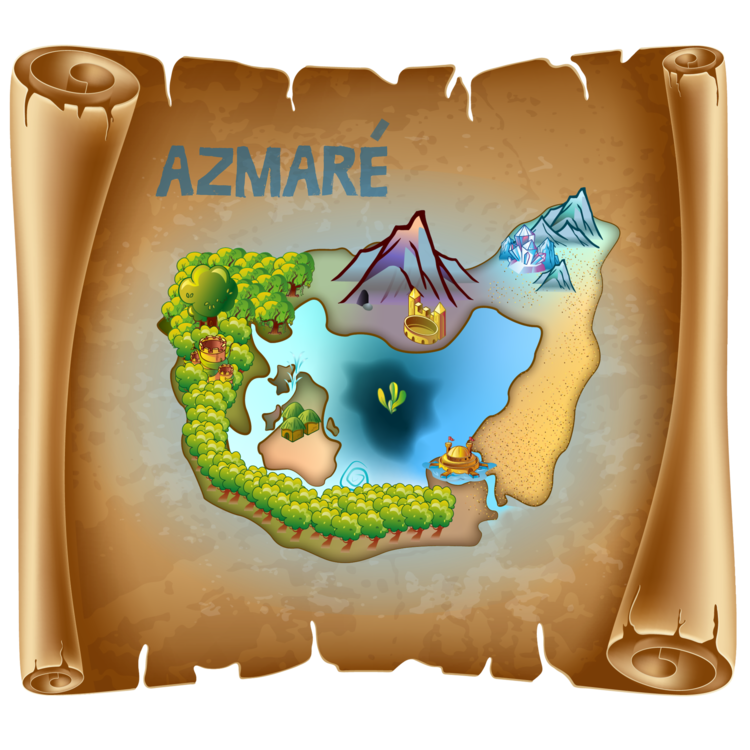 I mostri di cui parleremo oggi si narra che una volta fossero respiratori d'aria che camminassero sulla terra ferma ma poi rinunciarono a questa attraverso una allenaza magica con i MER DARK per vivere negli abissi.
Oggi parliamo dei:
CORAL WRAITH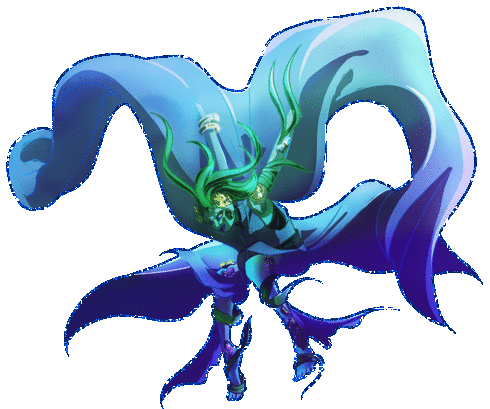 Questa carta fa parte dell'edizione UNTAMED, è una carta RARE dell'elemento WATER con attacco magico ma può essere utilizzata anche dai DRAGON.
A livello uno ha un valore medio di 0.75 dollari ed è potenziabile fino a livello sei ma nello shop il massimo livello raggiunto è il tre con un valore di 7.58 dollari.
Le RULESETS che non permettono l'utilizzo di questa carta sono ODD ONES OUT che permette il solo utilizzo di mostri con costo in mana dispari, LOST MAGIC che non consente l'utilizzo di mostri con attacco magico,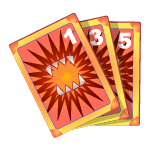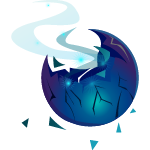 Facile da inserire in battaglia grazie al suo basso costo in MANA di quattro ma va difesa molto bene perchè molto fragile, bisogna stare attenti ai poteri tipo SNIPE che potrebbero prenderla di mira e non va sicuramente messa come ultima carte con potere SNEAK potrebbero ucciderla con un colpo.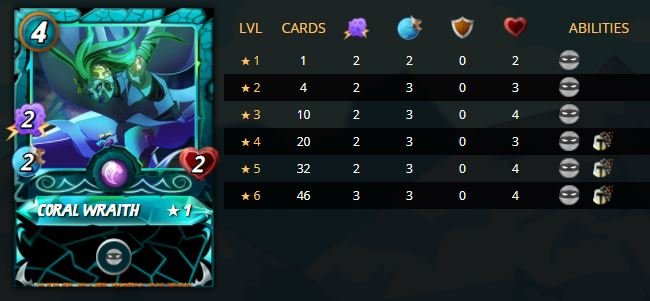 Questo mostro parte con un attacco magico di due e raggiunge al massimo tre se potenziata a livello sei cioè il suo massimo.
La sua velocità di due è medio bassa e sale fino a tre come massimo già a livello due.
Non possiede armatura e la vita parte da due raggiungendo quattro come massimo a livello cinque stabilizzandosi cosi.




A livello base parte co l'abilità SNEAK che consente a CORAL WRAITH di mirare all'ultimo mostro schierato almeno che non si trovi in prima posizione in questo caso mirerà al primo.
A livello quattro si aggiunge un secondo potere RUST! che riduce l'armatura dei mostri avversari.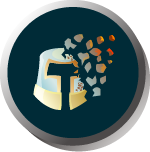 Non ci resta che vedere in azione CORAL WRAITH!!!
---
LEEET'S GOOOO!
---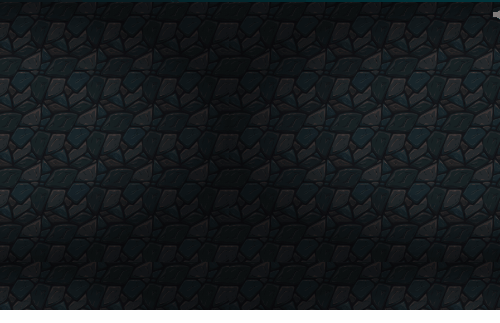 ---
RULESETS:

HEAVY HITTERS: tutti i mostri possiedo l'abilità KNOCK OUT.
CLOSE RANGE: I mostri con attacco RANGED possono attaccare dalla prima fila.
---
SCHIERAMENTO: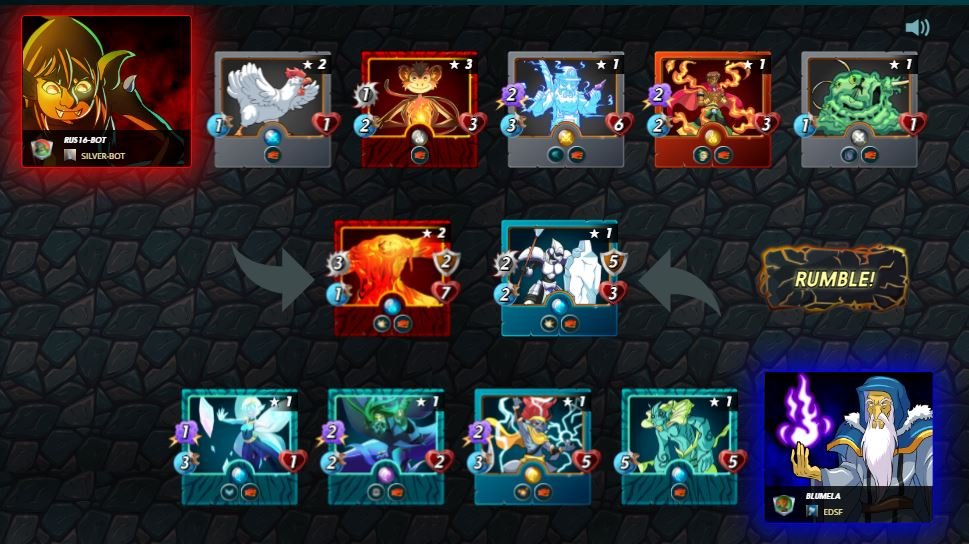 Per questa partita ho scelto l'elemento WATER schierando il Summoner ALRIC STORMBRINGER carta RARE dal costo in mana di tre, questo Summoner ha il potere di aumentare di uno l'attacco delle carte magiche.
Il mio avversario ha optato per l'elemento FIRE schierando il Summoner PYRE carta RARE dal costo in MANA di tre, PYRE ha il potere di aumentare di uno la velocità delle carte amiche aumentato la chance di schivata e la priorità in attacco.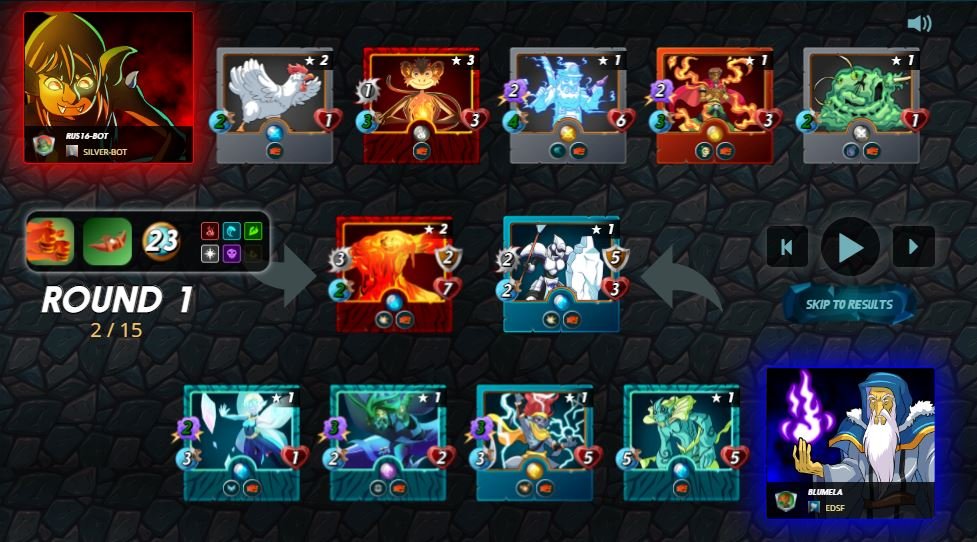 ---
Come Tank in porima fila ho posizionato FROZEN SOLDIER carta RARE dal costo in MANA di sei, possiede cinque di armatura ma ha vita bassa di tre, l'ho scelto per il potere SHIEL che riduce la potenza dei danni ricevuti tranne quelli magici.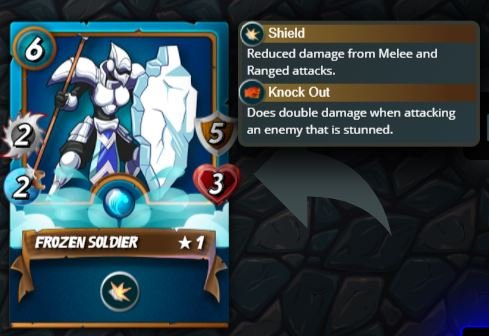 In seconda fila ho posizionato KELP INITIATE carta RARE dal basso costo in MANA di due, non possiede attacco ma ha vita medio alta e una grande velocità in grado di schivare parecchi colpi e soprattutto non ha attacco e sarà il primo bersaglio di eventuali mostri con SNIPE difendendo maggiormente i miei maghi nelle retrovie.
In terza posizione ho schierato quella che per me è una delle carte più forti del gioco RULER OF THE SEAS carta LEGGENDARY dal costo in MANA sei, possiede attacco magico due ma soprattutto l'abilità BLAST che conferisce danno aggiuntivo alle carte adiacenti a quella colpita.
Questo mostro è una potenza assoluta.

In quarta fila ho inserito la nostra carta Challenge CORAL WRAITH ben difeso davanti e ho inserito ICE PIXIE dietro carta RARE dal costo in Mana di due, l'ho inserita come ultima per difendere CORAL WRAITH dal potere SNEAK che permette ai mostri che lo possiedono di attaccare l'ultima carta schierata, PIXIE ha anche una discreta velocità e potrebbe schivare i colpi permettendo a se stessa e a CORAL di sopravvivere più a lungo.
---
Il mio avversario ha schierato LIVING LAVA carta RARE dell'elemento FIRE dal costo in MANA di sette, potente TANK grazie alla sua di vita di sette, e la sua armatura di due ma soprattutto per la sua abilità SHIELD che riduce il danno ricevuto RANGED E MELEE ma non Magico.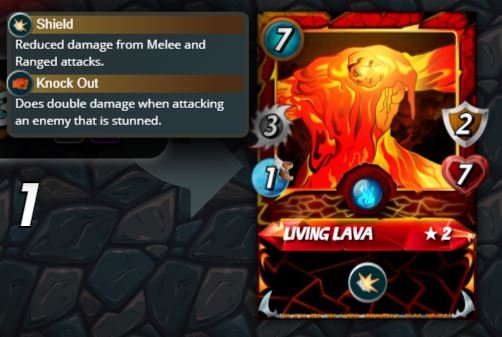 In seconda posizione ha scherato FURIOUS CHICKEN mentre in terza FLAME MONKEY possiede attacco MELEE e non puà fare nulla da quella posizione.
In quarta fila ha inserito una carta LEGGENDARY dell'elemento NEUTRAL con costo in mana di sei SPIRIT MINER possiede attacco magico di due e l'abilità DODGE che aumenta le chance di schivata.

In penultima fila ha inserito una seconda carta LEGGENDARY con costo in Mana cinque ZALRAN EFREET appartiene all'elemento FIRE e ha l'abilità LIFE LEACH, questo potere aumenta la vita del mostro ogni volta che colpisce.
In ultima fila ha schierato CREEPING OOZE con potere SLOW che riduce la velocità dei nemici.
Il mio avversario sembra aver puntato sulla velocità e la schivata per battermi.

Ho vinto la battaglia in tre Round, la schivata non ha vantaggi contro gli attacchi magici e ilo mio team di maghi ha devastato il nemico uno a uno, CORAL WRAITH se ben difeso e con il potere del Summoner scelto si è fatto valere colpendo a ripetizione i bersagli e restando in vita fino alla fine.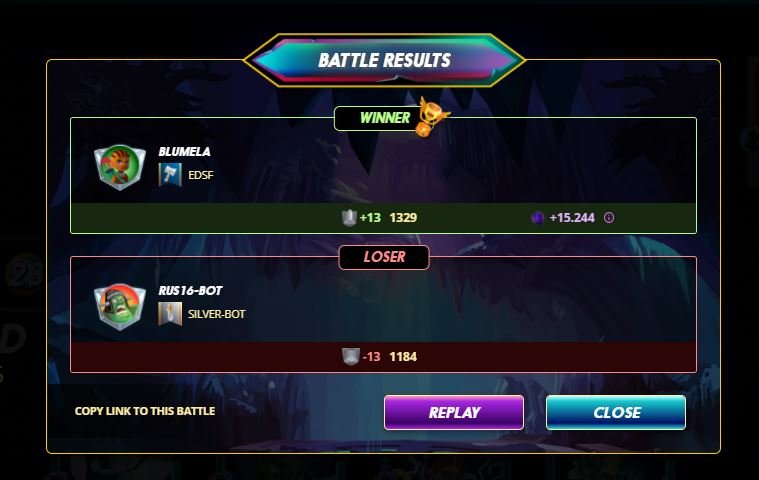 QUI sotto il LINK del REPLAY!
https://splinterlands.com?p=battle&id=c8af31722b18e333496404ac7d3fbc7a9167c9b7&ref=blumela

Carta molto delicata non possedendo armatura e avendo poca vita ma se schierata correttamente e ben difesa può dire la sua in battaglia, l'attacco magico e la sua abilità la rendono potente! una carta forte ma delicata :-).
---
Se ancora non hai provato questo gioco il mio consiglio è quello di farlo questo è il mio link refferal puoi utilizzare il link se ti fa piacere oppure no ma il punto è sempre quello gioco da provare! :-)
https://splinterlands.com?ref=blumela
Se non vi fa piacere utilizzarlo ;) qui sotto!.
Se vuoi partecipare anche tu alla challenge organizzata dal team ogni settimana, sui fantastici mostri del gioco qui sotto trovi tutte le informazioni!!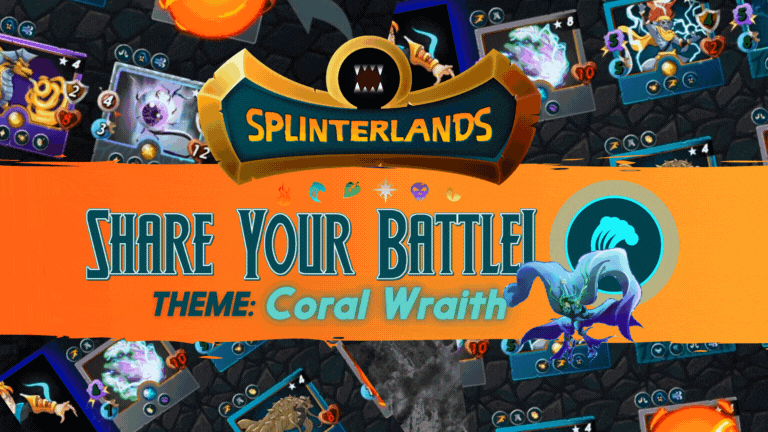 SHARE YOUR BATTLE Weekly Challenge! CORAL WRAITH

Buon divertimento e ci vediamo in battaglia!!
---
Le foto e le gif sono screen shot fatti al gioco Splinterland in mio possesso o di fonte splinterlands.