Tether announces the launch of their new token Tether Gold (XAU₮) that will be on both Ethereum and Tron as an ERC-20, TRC20 token as a stablecoin that is backed by gold that is held in a Swiss vault.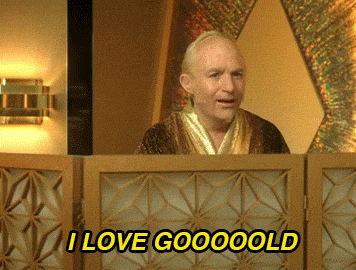 Building on a track record for product innovation, each XAU₮ token represents ownership of one troy fine ounce of physical gold on a specific gold bar. XAU₮, which is available as an ERC-20 token on the Ethereum blockchain and as a TRC20 token on the TRON blockchain, can be transferred to any on-chain address from the purchasers' Tether wallet. Furthermore, Tether Gold (XAU₮) is the only product among the competition that offers zero custody fees and has direct control over the physical gold storage, safely held in a Switzerland vault, adopting best in class security and anti-threat measures. Today, Tether Gold (XAU₮) is the best way to hold Gold. 

 
The Current total supply according to the contract is 3,990.225 XAU₮
https://etherscan.io/token/0x4922a015c4407f87432b179bb209e125432e4a2a
The New Gold Standard?
The Gold Standard was left behind back in the 1930s and was part of our monetary system where countries at the time linked the value of paper money to gold. The paper money is converted into a fixed amount of gold where countries would set the price of gold and would determine the value of paper money. Fiat took over and has been part of our system since.
Tether was not the first nor will probably be last to launch a gold-backed stablecoin.
Back in September 2019, the Trust Company Paxos launched its PAX Gold stablecoin backed by gold held in a London vault.
Not all gold-backed stablecoins are the same. Digix Gold and Ekon Gold represent only 1 gram of gold compared to the likes of GoldMint, PAX Gold and now Tether Gold representing 1 Troy Ounce.
Gold and precious metals, in general, is a tricky business and each country have their proper channels of regulation and forms of appraising and determining the market value. But even with that, Gold is a tangible asset and that makes that appealing to crypto investors as the majority of coins out in the market are backed by no tangible assets. Without the need to invest in physical gold, investors can now feel safer and have convenience in a more viable investment. 
Are gold and crypto the new trend in 2020? It was reported last week on January 13, 2020, Bitpay announced the ability for users to buy Gold through their crypto payment processing service.
Rumors of China possibly releasing a gold-backed coin to compete and attempt to drive down the price of the U.S. Dollar has been making its way to some circles.
Tether Controversies
Tether has not gone without its controversies and many in the crypto community believe they have some part in manipulating the market and so does the class-action lawsuits they are currently dealing with. The Tether Treasury has been printing a questionable amount of USD₮ that made many in the crypto community question the prices in the market. Especially during the bull rally in late 2017.
Back in July 2019, the Tether Treasury "accidentally" minted 5 billion USD₮ tokens on the Tron blockchain but then burned them. It was reported to be for a Omni-Based USD₮ and was only meant to mint 50 million USD₮ tokens. Tether CTO Paolo Ardoino explained the mistake was due to "an issue with token decimals".
The biggest controversy is the cover-up of the $850 million loss that Bitfinex and its sister firm Tether is involved with. Bitfinex and Tether dealt with a payment processor called Crypto Capital and according to documents, Bitfiniex transferred $850 million worth of customer and corporate funds to Crypto Capital but those funds were allegedly seized by the U.S., Portugal, Poland.
During this time, Bitfinex exchange was dealing with withdrawal issues but users were not informed of the loss of any funds.
Tether decided to cover $900 million and ended up transferring from another bank of $625 million to Bitfinex. While somehow Bitfinex transferring $625 million from Crypto Capital to Tether when allegedly funds were seized.
The case is still ongoing.
Tether's Latest Adoption
This is interesting timing as news of adult video streaming site Porhub announced adding Tether (USD₮) as a payment method due to their conflict with Paypal stopping services. Paypal stopped paying out Pornhub's models a couple of months ago and the streaming service had ended up going the route of using Tron's TRC20 USD₮. There a good chance of them adding support for the new XAU₮ as a payment method as well.
Gold's Performance
Gold is climbing towards its all-time high as it has been doing well the past couple of years and months.
Gold isn't going anywhere as demand for the precious metal is rising since we need it for its great property of conducting electricity and being used in our everyday lives. As more smartphones are produced and many other electronic devices, the technology age will drive the price of the precious metal and coming full circle with coins reliant on the tangible asset to continue fueling the computers necessary to run the digital networks.
With Tether now joining the gold stablecoin market, will they be able to take advantage of it while dealing with their legal battles? Nothing seems to be stopping them with the release of this latest token. They do have the ability to mint more USD₮ tokens so we will have to monitor how this has an effect on the markets.