Abstract
---
The cryptocurrency was originally created to be a rival to the fiat currency that people usually use every day. Fiat currency has many weaknesses, for example, fiat currency is prone to theft, not modern, and complicated to carry anywhere. Whereas cryptocurrency is claimed to be safer, it can be carried everywhere because it is a digital currency, the transaction process is faster, anonymous, and decentralized, which means that no one regulates the circulation of cryptocurrency.
Cryptocurrency has long wanted to be a payment system that will replace the cash function, but until now the implementation has been slow due to several factors, but most importantly the difficult access to the world of cryptocurrency. Because to make cryptocurrency a global payment system is to provide the easiest possible access to the public.
This is done by TerraCredit, a platform that aims to make cryptocurrency a global payment system. TerraCredit aims to become a decentralized Digital payment solution for the millions of unbanked adult population globally. By providing access to a cryptocurrency payment system, everyone can experience the revolutionary features of cryptocurrency and at the same time accelerate the mass adoption of cryptocurrency globally.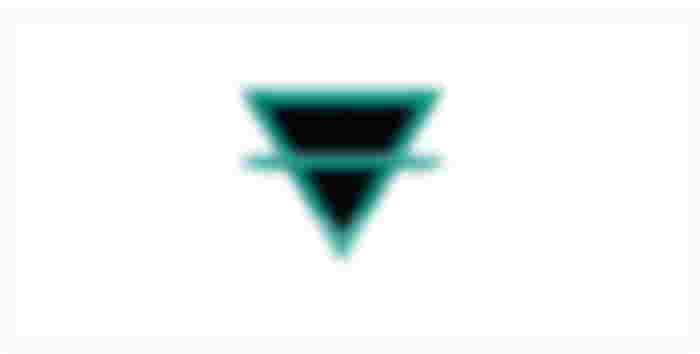 An Effective Alternative To Cash Since 2018
---
TerraCredit is a platform that focuses on developing and implementing cryptocurrency as an alternative to fiat currency. TerraCredit has been operating in providing cryptocurrency-based payment services since 2018. Until now TerraCredit has managed to reach several points in platform development, such as PC and mobile application development, and many others. TerraCredit is never tired of developing and providing cryptocurrency payment services to the wider community.
TerraCredit utilizes advanced Proof of Stake (PoS) technology to provide users with an easy cryptocurrency payment system that can be accessed from a variety of devices such as PC or Mobile. If users use PC applications, then they can become block producers and earn rewards for maintaining the Credit blockchain. In this way, TerraCredit can save more resources, because usually, the cryptocurrency mining process requires a lot of resources. This method is claimed to be revolutionary in the cryptocurrency market.
But not only that, there are still many things that make TerraCredit better than traditional payment systems and even similar cryptocurrency-based payment systems, for example, full community governance, network scalability, real-world applications, and many others.
TerraCredit Features
---
TerraCredit provides a cryptocurrency-based payment system that is claimed to have many advantages compared to cash, for example, transparency, security, user-friendliness, integration, and others. TerraCredit is a decentralized blockchain-based cryptocurrency with the potential to revolutionize the market making it even better than before. And it's not just a claim, here are the features that make TerraCredit great:
Privacy: With the privacy protocol developed by TerraCredit, namely ZcashSapling, it will accommodate users with high anonymity.

Scalability: Users can make transactions quickly. In less than 60 seconds, user transactions will be processed. This is much faster than bitcoin.

Security: Security is the most important key. Therefore TerraCredit guarantees that the network is completely safe and secure.

Rewards: TerraCredit provides a rewards system that will benefit participants, such as miners, masternodes, and regular users.

Low Fees: In contrast to traditional payment platforms and even similar crypto payment platforms, TerraCredit only charges users less than $ 0.01 for each transaction.

Decentralization: TerraCredit operates through a distributed decentralized organization (DAO) autonomously.

Energy Efficient: By adopting the Proof of Stake system, TerraCredit has managed to save more resources compared to Bitcoin's Proof of Work system.

Community: TerraCredit rewards the users and communities that support the TerraCredit platform.

Self-Funded: TerraCredit uses a built-in monthly treasury as platform funding.

 
Credit Token
---
Credit is a token developed by the TerraCredit platform. This token will be a utility token that will support the operations of TerraCredit. This token has a supply of 748 billion coins and the plan is that users can buy these tokens through an exchange or token sale program organized by TerraCredit. The following are the details of the Credit token:
Algorithm: Scrypt
Block type: Proof-of-Work / Proof-of-Stake
Coin name: Credit
Coin abbreviation: CREDIT
Address letter: CRPC
port: 43796P2P
port: 43795POW
Block reward: 5000 coins
Coin supply: 74800000000 coins
Premine amount: 30800000000 coins
PoS percentage: 100% per year
Last PoW block: block 10000
Min. stake age: 8 hours
Max. stake age: Unlimited
To conclude
---
Experts say that in the future the public will start to adopt cryptocurrency and make it their payment, this is evident from the increasing number of global cryptocurrency users. However, there are still many global unbanked people who have not been touched and gained access to cryptocurrency. TerraCredit intends to become a platform that will provide access to cryptocurrency payments to unbanked people globally. With TerraCredit, people can make transactions quickly, securely, and efficiently via their PC or mobile device and at the same time become a "miner" and get rewarded for each of their contributions to the network.

Connect with TerraCredit
WEB: https://terra-credit.com/
TELEGRAM: https://t.me/terracredit
TWITTER: https://twitter.com/terracredit
LINKEDIN: https://www.linkedin.com/company/terra-bloockchain/
Writer
BTT Username: Bitloca
BTT Profile: https://bitcointalk.org/index.php?action=profile;u=3121416
Telegram: @bitloca