Electric cars start being more present in our lives and they start getting more of the market share. All around the world country are proposing plans for getting carbon neutral, some earlier than other. As someone would expect there are two countries that challenge themselves economically and that will shape the future of the world as we know it - United States and China.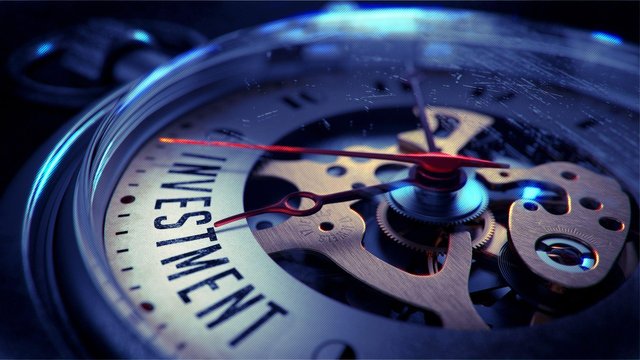 While United States doesn't have a radical public strategy for the electric cars, the need might come within its states. And one of such cases is California which due to the latest wildfire disasters took drastic actions by laying a plan to eliminate sales for internal combustion cars and switch to full electric transportation. As the state's governor Gavin Newsom wrote on Twitter:
"Transportation is responsible for more than 50 percent of California's greenhouse gas emissions. 80 percent of smog-forming pollution and 95 percent of toxic diesel emissions...we will use our market power to push zero-emission vehicle innovation and drive down costs for everyone."
You may think how big impact can have California in the electric cards market in the US and all over the world, but you might be surprised that California is both the most important passenger car in the US and as well in the world. To give you an idea of California market share, just notice that it is similar with European countries like Italy or France and occupies 10th place in the world.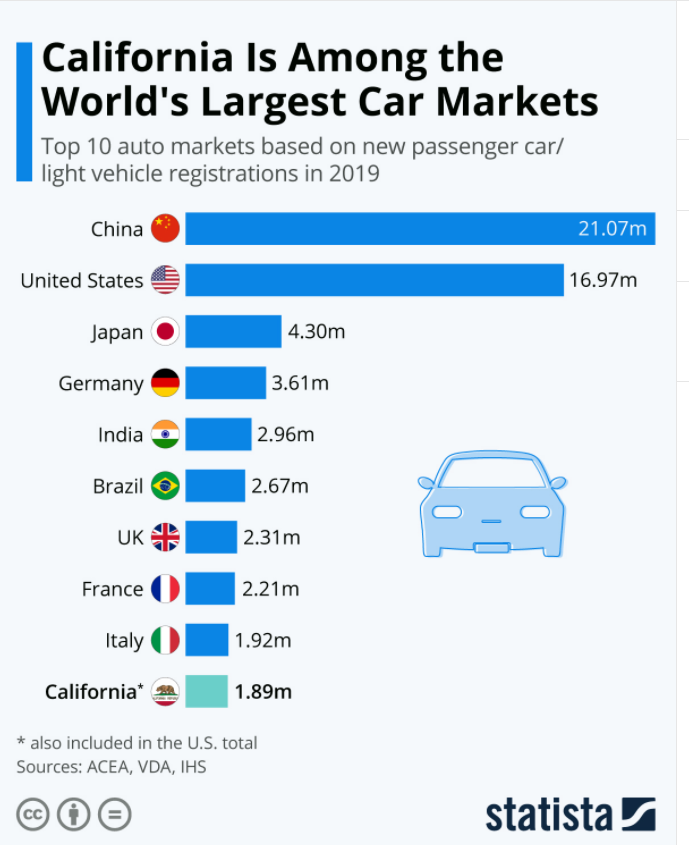 Graph sourced from https://www.statista.com
We can see that United States occupies the second plays in the world and with California goal to be carbon neutral by 2035 will probably signal a trend for the entire country.
On the other hand China which is one of the largest carbon polluters in the world, has unveiled a strategic plan to achieve carbon neutral by 2060. Considering that currently 98% of the cars in China are using internal combustion the plan is courageous but having it should put things in order. There is a more clear strategy for China rather than US as they already way ahead with solar energy capacity which will provide the infrastructure so needed for electric cars.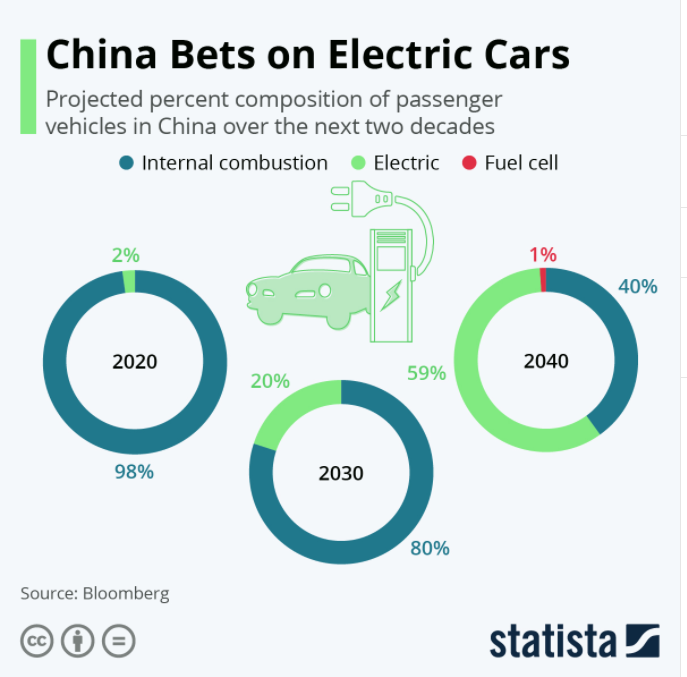 Graph sourced from https://www.statista.com
The evolution towards carbon neutral is a normal one and US and China will dominate the markets one way or the other. If we would think of any investment opportunities long term to get onboard we would look for the biggest electric car companies from both countries:
Among these there are others to consider and probably more research is needed. But the market and the industry is heading in that direction for sure and creates opportunities for those able to anticipate them.
Note: I do not provide personal investment advice and I am not a qualified licensed investment advisor. I am an amateur investor and write about investment thoughts that I've documents about, thus any action to use this information or trade is at your own risk and nobody can guarantee you results.
Posted Using LeoFinance Beta