I think that dormant cryptocurrencies loose so many opportunities and each of the assets from the portfolio should be put at work. There are so many options today through staking, Liquidity Pools, Lending platforms, Vaults or even Cashback when paying with crypto credit or debit card. And even if I had a slow start on this I am working on getting involved more and more in the DeFi space and try to put my cryptos work for me. And one token that I've always wanted to get into the Liquidity Pools was RUNE.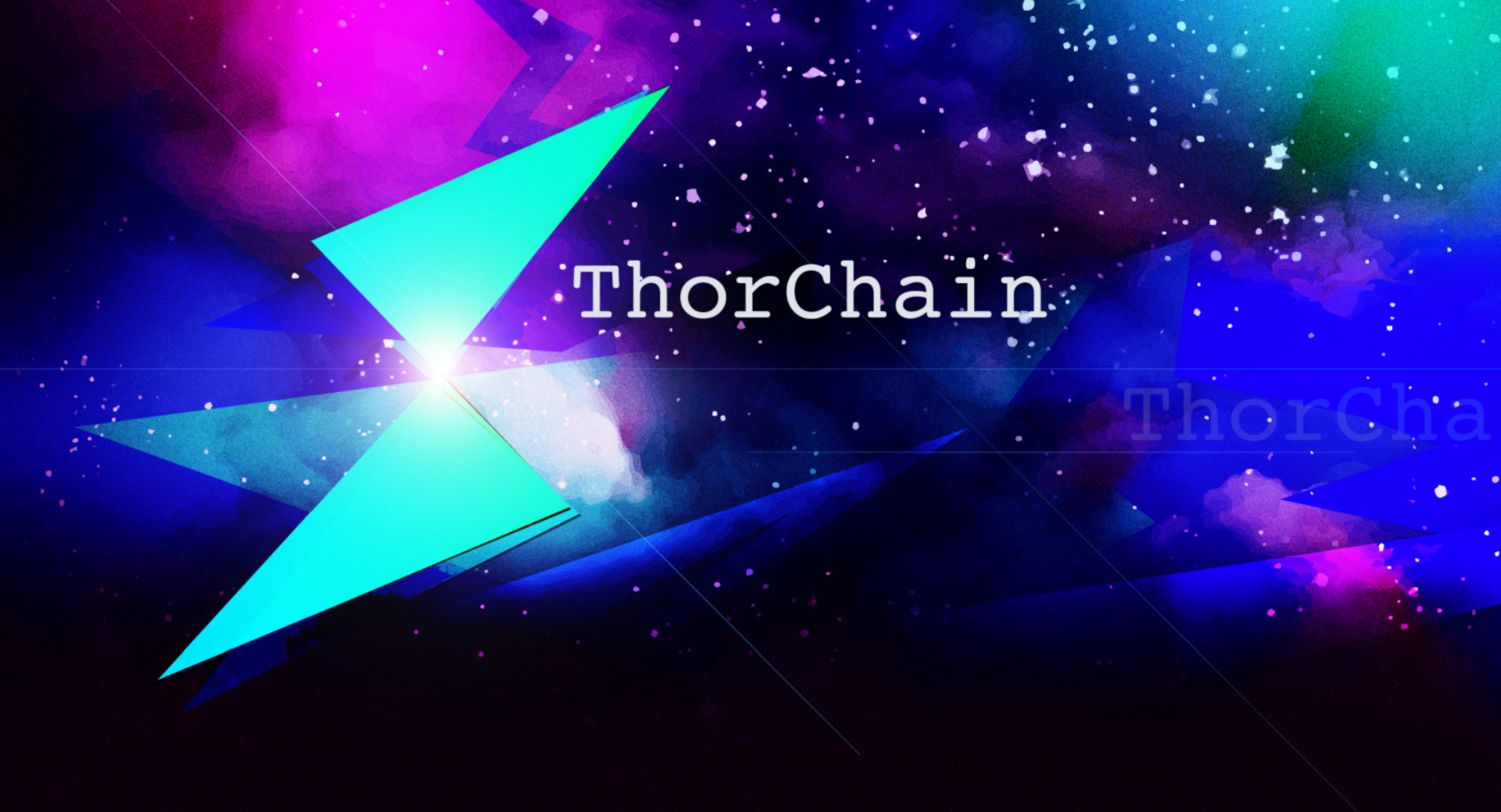 Today I've decided to get into the BINANCE chain native token BNB to RUNE liquidity pool. I haven't got involved in any Ethereum based DeFi, but with BNB and RUNE I found it more easier to do so. There were few steps that I had to take until I would get into the Liquidity Pool BNB/RUNE and I will describe bellow all that I have done.

First you need to buy BNB and RUNE cryptocurrencies. This is the first step that anyone needs to take before being able to move down the road. You need to buy both RUNE and BNB (or other assets you want to pool together) and in this case my option of choice was Binance. I was lucky enough to have bought RUNE when it was way under $1, I had also some BNB tokens and I have just topped up with some other ones.

Second you need to get the BNB and RUNE cryptocurrencies from the exchange to a wallet. In this case I have chosen Trust Wallet which is a cryptocurrency and ethereum wallet to store your favourite BEP2, ERC20 and ERC721, tokens. Having BNB and RUNE we needed one to support BEP2 and this wallet has that as well. You simply need to transfer from the exchange to the wallet all your assets that you want to be part from the Liquidity Pool.

Third you need to go to BEPSwap ChaosNet and link your Trust Wallet. This way you will be able to see all your assets on the BEPSwap from your wallet and be able to do operations on them and approve those as well.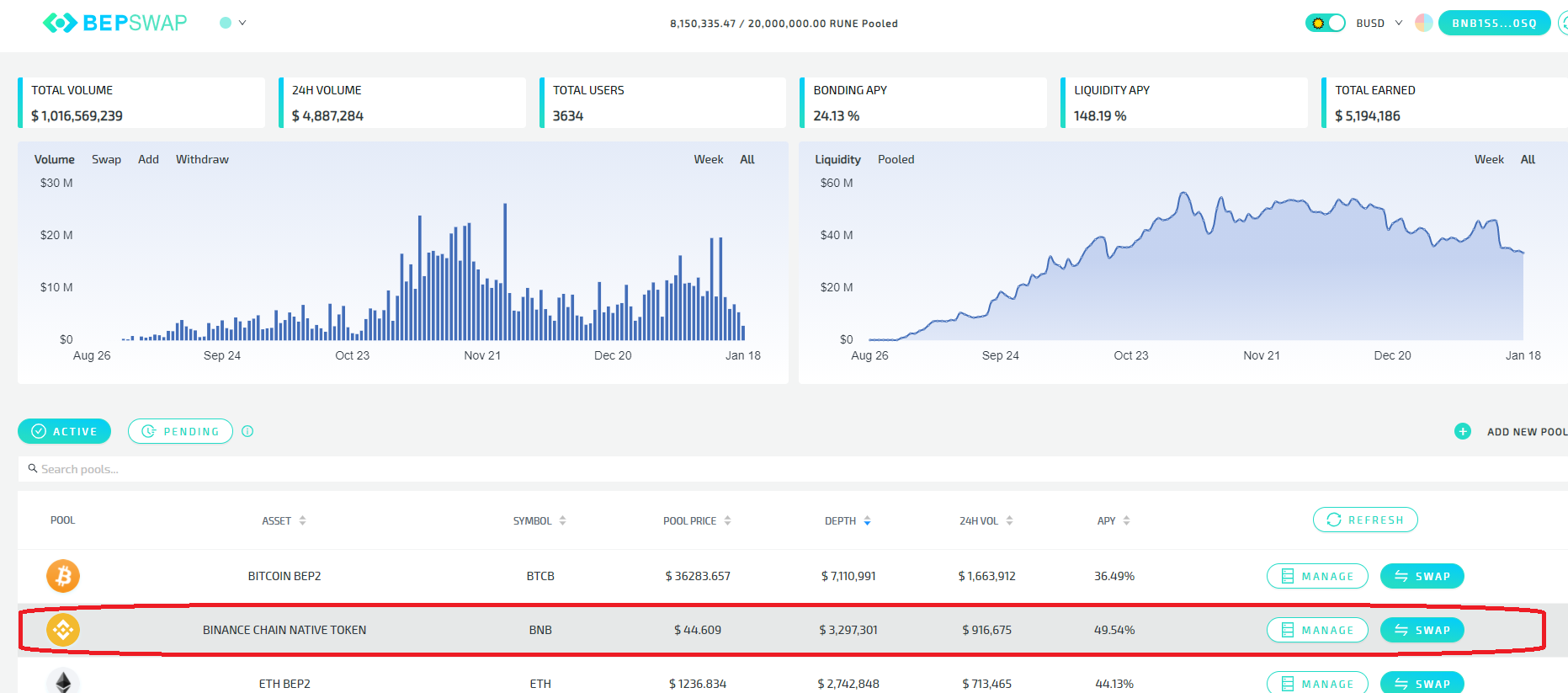 Last but not least you need to go to the pool of your choosing and for me it was the BINANCE CHAIN NATIVE TOKEN (BNB) pool. Here you need to add your tokens into the Liquidity Pool and confirm and approve the transaction from your wallet. Once you are done you can access and see the details of your funds either from within the BEPSwap interface or use any other 3rd parties like Runestake.info.
The APY % for the BNB Rune Liquidity Pool is 49.54 % which I think is a good number to harvest some more tokens while the price will probably continue to increase. Up until now I was holding my RUNE dormant and even if I have more than X3 of the initial price I was feeling that I was still losing value with each passing day. So I've decided to change that and with some tutorials and reading about how things link together I finally succeeded to participate in such a Liquidity Pool. I think it is a first good step for me and probably will evaluate some other pools pairing with RUNE like Bitcoin Cash (BCH), Travala (AVA) and others with some good liquidity.
Posted Using LeoFinance Beta