Today is the most interesting day for the splinterlands players. The most awaited day to open packs is here. People are opening a lot of packs today and the market is also filled with lots of CL cards. The game is also going to get interesting with all the new cards. The strategy will be different and the gameplay will be different. Some old cards will get more value now and some old cards will lose value now. People might start collecting fewer reward cards and focus more on the CL pack cards.
I was not participating in the pre-sale. I did not purchase any pack from the market during the pre-sale. But just to try my luck, I purchased a few packs on Hive Engine and I decided to open a few after it was ready. I wanted to try my luck by opening 5 packs keep the remaining unopened. I don't expect much but I will be happy if I get at least my investment back in the form of some good cards. Below is the outcome of my pack opening.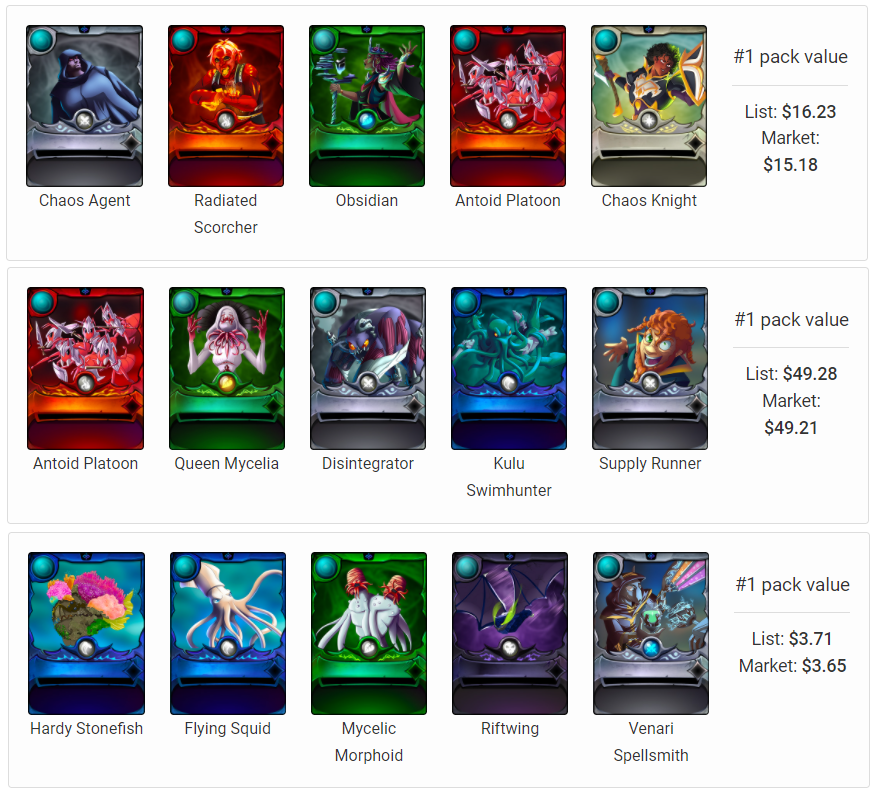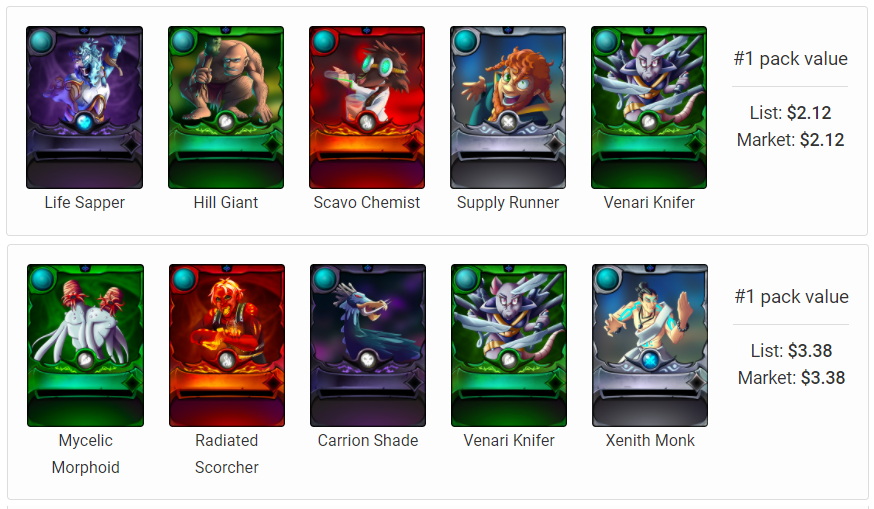 I opened a total of 5 packs and out of which I got 1 Legendary card and 4 Rare cards. All other cards were normal ones. I don't know if all these cards are already covering my bought price or not. I bought each pack for around 15 Hive which at the current price is close to 20-25$. But only one pack above has given me my investment back. I was wondering if it would have been worthwhile if I had purchased the packs with Vouchers too.
I understand that not everyone gets lucky. Many people got their Gold Foil Legendary cards from packs. Some people got lots of gold foils too. I guess the investment we are doing here will come back to us when we make use of these cards and play the game regularly. Additionally, if we put all the cards together and check the price of the whole collection, I guess that should give a better number close to our investment value. That's how I think we should be checking our investment and ROI.
I'm very happy that many players are now going to be happy especially the new players who have invested a lot on CL packs to get some new cards to play. Finally, the price of the cards is also going to get better in the market as we have some good competitive new cards for sale. When the Dice pack sale happened, I did not purchase even a single pack from Hive Engine or directly from the game. I did not get any FOMO back then. But today I was very curious and really wanted to hold some CL packs and open a few.
I know for a fact that this game is going to get big in the coming months and coming years but as long as the game gives us all a good source of passive income, we can be very happy to stay invested and reap a decent profit out of the game.
---
Posted Using LeoFinance Beta