Atom Collector Records Friday Selection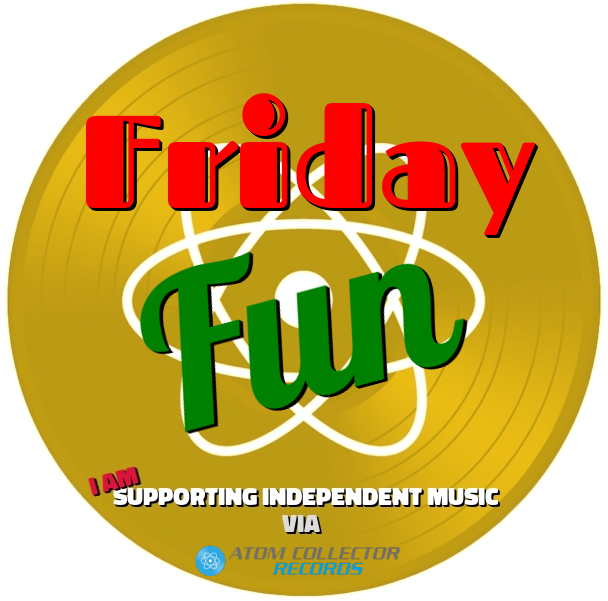 The following tracks are a selection of the fantastic independent musicians that use AtomCollectorRecords.com:
Ugochill - Beloved by Ugochill



Ugochill - Beloved, is is featured on the album Home (10 Years) digitally available worldwide.

Music written, performed and edited by Alex Rado, except Bass Guitar, played by Alen Sveto

Produced by Ugochill © 2017


Liaisons Dangereuses by Skeeboo



A gentle waltz for strings and piano with a swing improvised heart


Up And About by United Duality



Quite uplifting!


Fear Grips the Nation by Gerontius
Second Stream by Gerontius
Gen by Aja Novolia ( Aja NB)
Behold the Iron Man! by Gerontius
One Place by Flicker



One Place by Flicker.
Album: At Least 1000 Words (2002).

Music by G. Davies/D. Danielli/L. Welsman.

Copyright © 2002 Wud Records.
Copyright ℗ 2002 Explicit Music.

Performers:
George: guitar
Dave: tabla, maracas
Lucy: cello

Fun Facts:
One Place was another piece written for acoustic guitar by George in Prague.
It was largely composed under an archway opposite the entrance to a bar called Chapeau Rouge, between Staroměstská and Náměstí Republiky.
It uses the tuning DADGAD and first became manifest in the late spring of 1997.
One Place was inspired by a Polish drinking game of the same name.
Both players must sit cross-legged in the lotus position and stare intently into both eyes of the other player simultaneously, for as long as possible, without blinking or breaking off the gaze.
Becoming hypnotised is permitted.
One Place is also dedicated to the idea that making music or art of any type necessitates being in a special place to which you can go - essentially all the same place whatever the form of expression - and accessing that place when the artist is 'in the zone'.

See also:
https://www.wudrecords.co.uk/artists/flicker/at-least-1000-words
https://www.explicitmusic.co.uk/lyrics-information/flicker/at-least-1000-words
https://wudrecords.bandcamp.com/album/at-least-1000-words
https://www.facebook.com/flickermusic
https://twitter.com/flickermusic
https://twitter.com/WudRecords

Video of George playing the acoustic guitar part, with out-takes:
https://www.youtube.com/watch?v=yt-cdo-Vt4k


Cosmos (Seven Heavens) by Virtualex



Approach to some dense electronic sound.


All Go to One Place, Pt.2 (And All Return to Dust) by THRESHOLD OF FAITH
---