The Indonesian government has formally granted a digital currency or cryptocurrency trading permit in Indonesia. Where in the end there are as many as 229 cryptocurrencies that have been given the green light to be traded domestically.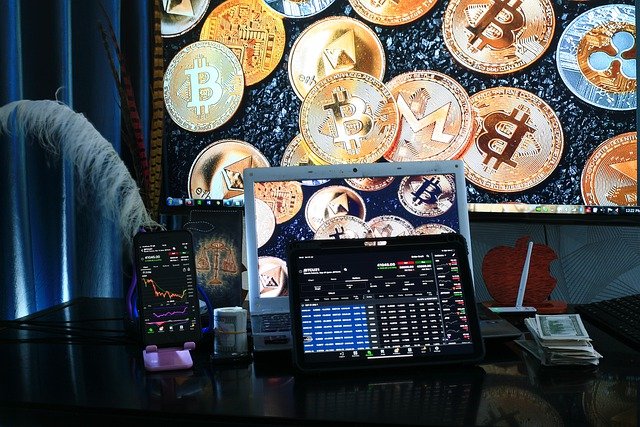 Regarding the issue of this permit, the Indonesian government has entrusted it through the Ministry of Trade through the Commodity Futures Trading Supervisory Agency (Bappebti) which of course is accompanied by the presence of the Bappebti Regulation. The regulation has stated what crypto assets are officially in Indonesia.
Cryptocurrencies that are formally licensed to be traded in Indonesia are:
Bitcoin, Ethereum, Tether, Xrp/ripple, Bitcoin cash, Binance coin, Polkadot, Chainlink, Lightcoin, Bitcoin sv, Litecoin, Crypto.com coin, Usd coin, Eos, Tron, Cardano, Tezos, Stellar, Neo, Nem. Cosmos, Wrapped bitcoin, Iota, Vechain, Dash, Ehtereum classic, Yearn.finance, Theta, Binance usd, Omg network, Maker, Ontology, Synthetix network token, Uma, Uniswap, Dai, Doge coin, Algorand, True usd, Bittorrent.

Compound, 0x, Basic attention token, Kusama, Ok blockchain, Waves, Digibyte, Icon, Qtum, Paxos, standard, Ren protocol, Loopring Ampleforth, Zilliqa, Kyber network, Augur, Lisk, Decred, Bitshares, Bitcoin gold. Aragon, Elrond, Enjin coin, Band protocol, Terra, Balancer, Nano, Swipe, Solana, Bitcoin diamond, Dfi.money, Decentraland, Avalanche, Numeraire, Golem, Quant, Bytom, Serum, Iexec rlc, Just.

Verge, Pax gold, Matic network, Kava, Komodo, Steem, Aelf, Fantom, Horizen, Ardor, Hive , Enigma, V. Systems, Z coin, Wax, Stratis, Ankr, Ark, Syscoin, Power ledger. Stasis euro, Harmony, Pundi x, Solve.care, Gxchain, Coti, Origin protocol, Xinfin network, Btu protocol, Dad, Orion protocol, Cortex Sandbox, Hash gard, Bora, Waltonchain, Wazirx, Polymath, Request, Pivx Coti, Fusion , Dent, Airswap, Civic, Metal, Standard token protocol, Mainframe, 12ships, Lambda, Function x, Cred, Ignis, Adex, Moviebloc, Groestlcoin, Factom, Nexus, Lbry credits, Gemini dollar.

Einsteinium, Vidycoin, Nkn, Go chain, Cream finance, Medibloc, Fio protocol, Nxt, Aergo, High performance blockchain, Cartesi, Tenx, Siacoin, Raven coin, Status, Storj, Electroneum (etn), Aurora, Orbs, Loom network. Storm, Vertcoin, Ttc, Metadium, Pumapay, Nav coin, Dmarket, Spendcoin, Tael, Burst, Gifto, Sentinel protocol, Quantum resistant ledger, Digix gold token, Blocknet, District0x, Propy, Eminer, Ost, Steamdollar.

Particl, Data, Sirinlabs, Tokenomy, Digitalnote, Abyss token, Cake, Veriblock, Hydro, Viberate, Rupiah token, Vexanium, Global social chain, Ambrosus, Refereum, Crown, Daex, Cryptaur, Spacechain, Expanse. Sumokoin, Honest, Auroracoin, Vodi x, Smartshare, Exclusive, Cosmo coin, Aidcoin, Adtoken, Play game, Lunacoin, Staker, Klaytn, Flamingo, Wing, Bella protocol, Mil.k, Bakery token, Lyfe, Ionomy limited.

Smart chain solution, Kryptovit, Eautocoin, Quantum, Bankex, Chaincoin, Hara coin, Venus protocol, Alpha finance.
The regulation describes the issue of crypto assets as an intangible commodity in the form of digital assets based on cryptography, with a peer-to-peer network, and a distributed ledger to regulate the creation of new units, verify each transaction, and secure transactions without interference from other parties.
So that in Indonesia crypto-assets can only be traded on futures exchanges, where cryptocurrency cannot be used for transactions or as currency.
It is thus clear that cryptocurrency in Indonesia is only an investment tool that can or may be traded. And to be able to do this, crypto-asset investors can trade cryptocurrencies through crypto-asset trading companies. As for crypto asset trading companies, it means that they must have a license that has been registered with Bappebti.
For now, there are only 13 crypto-asset trading companies that have been registered and obtained permission from Bappebti, including:
PT Indodax Nasional Indonesia (INDODAX)
PT Crypto Indonesia Berkat (TOKOCRYPTO)
PT Zipmex Exchange Indonesia (ZIPMEX)
PT Indonesia Digital Exchange (IDEX)
PT Pintu Kemana Saja (PINTU)
PT Luno Indonesia LTD (LUNO)
PT Cipta Koin Digital (KOINKU)
PT Tiga Inti Utama
PT Upbit Exchange Indonesia
PT Bursa Cripto Prima
PT Rekeningku Dotcom Indonesia
PT Plutonext Digital Aset
In conclusion, crypto investors who want security and protection for the existence of law in Indonesia regarding crypto issues in Indonesia can now be obtained and can avoid fraud problems that currently often occur. For this reason, it can be considered the issue of security interests first, where the existence of the Government guarantees that it can make investors safer investing.