It's best to combine things such as improving sleep, exercising, meditation, relaxation strategies, etc. with approaches that can help you cope with your specific source of stress, such as caregiving coping skills or relationship counseling
Besides reading a good book once in a while, your brain loves having a constant blood supply as well as other things.
We all intuitively are looking to maintain overall good health.
Over time aging is a natural cause of deterioration of our mental capacities, sometimes leading to diseases such as Alzheimer's and other forms of dementia.
These can cause serious trouble later in our lives as seniors (we are all going that way), like difficulties with mobility, memory or independence. Imagine not even being able to poo by yourself.
However, we still have a way to remarkably slow this process down and although benefits may vary depending on age, sex and genetic factors going out for a run, hiking or lifting some ways deserve a place in our choices.
And even if you already have chronic diseases or disabilities with mind and body, you can still aim for optimizing your health.
Table of contents
It mentally stimulates you
Reduces vascular risks and prevents brain matter lost
Helps with anxiety
Precautions
1. It mentally stimulates you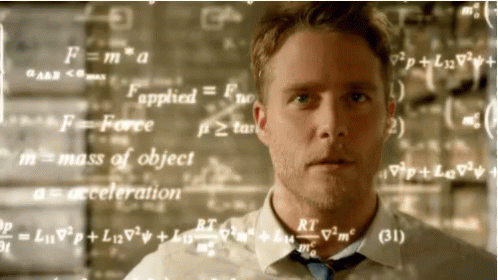 Ever heard of how kids learn things faster? Well, it's true.
Mental decline is some of the natural things that happen to our cognitive abilities.
Whether you are a doctor, scientist, basketball player or a blogger, your brain needs challenges to keep making new neural connections.
Although there are factors such as neurogenesis (developing new neurons) and things you can do to optimize this process, we should take care of what we already have and optimize it as well.
Developing neurological plasticity and building up a functional reserve will require us to engage in mental gymnastics (word puzzles, math problems, drawing, etc.) or get some physical exercise.
Research has shown that animals who exercise regularly experience an increase in the number of tiny blood cells that bring oxygen-rich blood to the region of the brain that is responsible for thought.
There's even a sport called Chess boxing in which competitors alternate playing chess, a cerebral board game, and boxing, a physical sport. Want to try?
2. Reduces vascular risks and prevents brain matter lost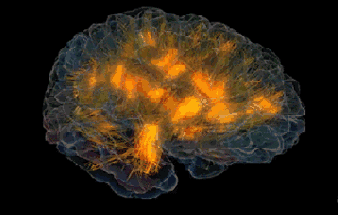 According to Dr. David Knopman, a professor of neurology with the Mayo Clinic in Rochester, Minn., individuals who are more physically fit have a general improved vascular general (this, of course, depends on the nature of the exercise you commonly perform, aerobic or anaerobic).
Nevertheless, there are plenty of risk factors that may mitigate these benefits such as smoking, drinking, and other drug abuse.
This new study published March 11 looked at the MRI scans of brains from 9,772 people between the ages of 44 and 79.
It was found that smoking, high blood pressure, and diabetes were the three vascular risk factors with the most consistent connections to brain atrophy and loss of both gray and white brain matter.
This means that higher vascular risk is linked to a worse brain structure, even in otherwise healthy adults.
You should also take into account your current health status. Exercising with hypertension, pulse pressure, diabetes, etc. requires a different and more specific approach depending on how critical the condition is. Just make sure to have this in mind before you jump into your next high-intensity session.
3. Helps with anxiety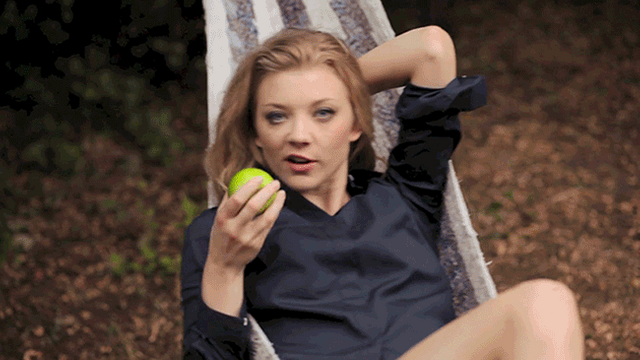 Finding a way to deal with chronic stress is a must, especially nowadays.
People that have trouble dealing with their emotions tend to be anxious, depressed, sleep-deprived, or exhausted and score poorly on cognitive function tests.
It's best to combine things such as improving sleep, exercising, meditation, relaxation strategies, etc. with approaches that can help you cope with your specific source of stress, such as caregiving coping skills or relationship counseling.
Regular meditation or a mindfulness practice may help reduce the risk of worsening vascular health.
You can practice focus and concentration on your breath during a yoga class or during your workout time.
In Sports, there's something called being in the zone which in other words is referred to as the flow state.
A mental state characterized by the complete absorption in what one does, and a resulting loss in one's sense of space and time.
4. Precautions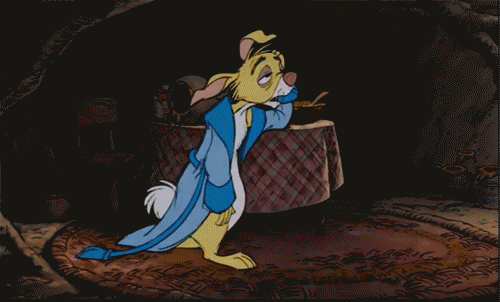 As with most of the things in life working out too much has its downside as well.
"Too much physical exertion appears to make the brain tired"
That's the conclusion of a study of triathletes published Thursday in the journal Current Biology.
Researchers found that after several weeks of overtraining, athletes became more likely to choose immediate gratification over long-term rewards.
The finding could explain why some elite athletes see their performance decline when they work out too much — a phenomenon known as overtraining syndrome.
The brain begins to experience "motivational fatigue," which affects decision-making. When that happens, the brain "may not consider it worth it anymore to wait for higher rewards."
All these could mean you abandoning your personal and professional goals altogether or making irrational decisions.
Highlights
With all these in mind, you already have a clearer perspective of the benefits to your pink buddy.
• Some of the factors mentioned below are preventable with regular exercise.
• Start exercising as soon as possible, the sooner the better. Just make sure to research about yourself before jumping into any high-demanding physical activity.
• Don't neglect good nutrition, none of this will matter if you end up stockpiling empty calories
• Be mindful during your training, get in the zone.
• Protect your head, especially in extreme, contact sports or any other situation that may represent a potential risk for severe head injuries.
What do you think?
If you are an ambitious professional or entrepreneur looking to get in shape check my website or contact me.
🟢Tip, follow and share it with your fitness buddies
🟢Next: 5 High in Protein Plant-Based Foods That Are Recommended by Experts
🟢My Network: Minds | Twitter | Steemit | Publish0x | Website
🟢Earn crypto with this browser
🟢The best cold storage wallets for crypto
🟢Freelance and get paid in BTC
🟢Online shopping with BTC
🟢Buy crypto
🟢Support my content
⚪BTC: 1FHztiqtUiAjNVfAGo1uQXe6hYHNTmnj9
⚪ETH: 0xed3ef7a6665e094694c574aeacf5190fd8cc5402
Have an epic one!
Edward Casanova, Fitness Coach at Zenfit 
Resources:
This article doesn't represent medical advice; always consult with your personal trainer, nutritionist, physician or any other related health professionals.