Theta Token (THETA) broke through an important resistance level, turning it into support, while the RVN is just getting ready for a breakthrough and is giving strong reversal signals.
Ravencoin (RVN)
Cryptocurrency trader @IncomeSharks o tweeted the RVN chart, which shows that the coin is in the shopping zone, located at 200 satoshi. As part of this movement, the trader made a bullish target at a resistance level of 250 Satoshi.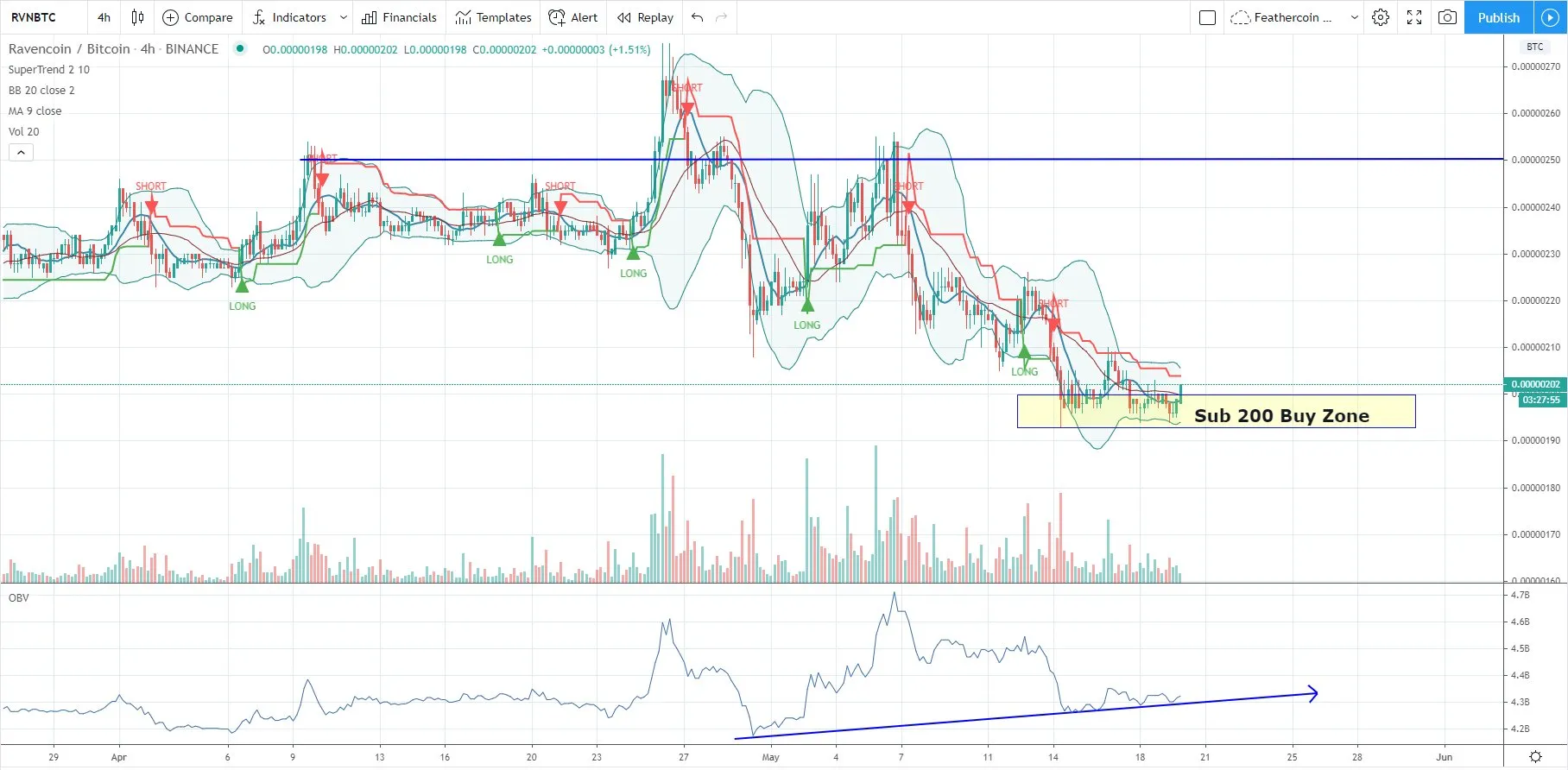 The shorter graphs show that RVN has already passed through the line of downward resistance, which has been relevant over the past week. This is a bullish signal, which suggests a further rise in quotations.
Moreover, the RVN formed a triple bottom that combines with bullish divergence signals from the RSI. This is a sign that the price may rise even higher. The first resistance level is located at 225 satoshi, and the next is in the zone of 250-255 satoshi, as described in the trader's tweet.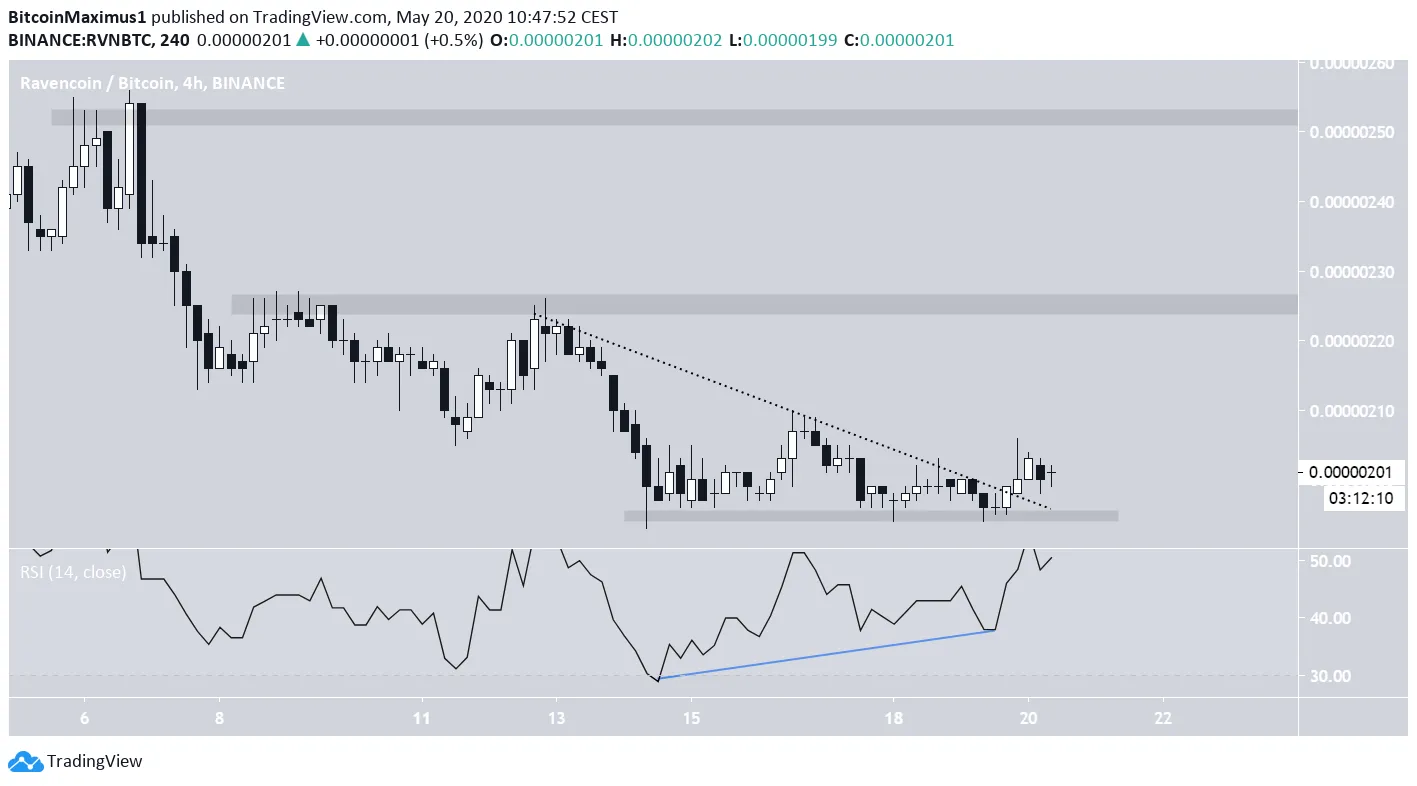 Longer-term charts confirm this prediction. The token has been following the downward support line since last August. In addition, even on the daily charts strong signals of bullish divergence are noted, and all this indicates a favorable scenario.
Long-term resistance is located at around 360 Satoshi. It is possible that the coin will rise in this area, but it may take up to several months.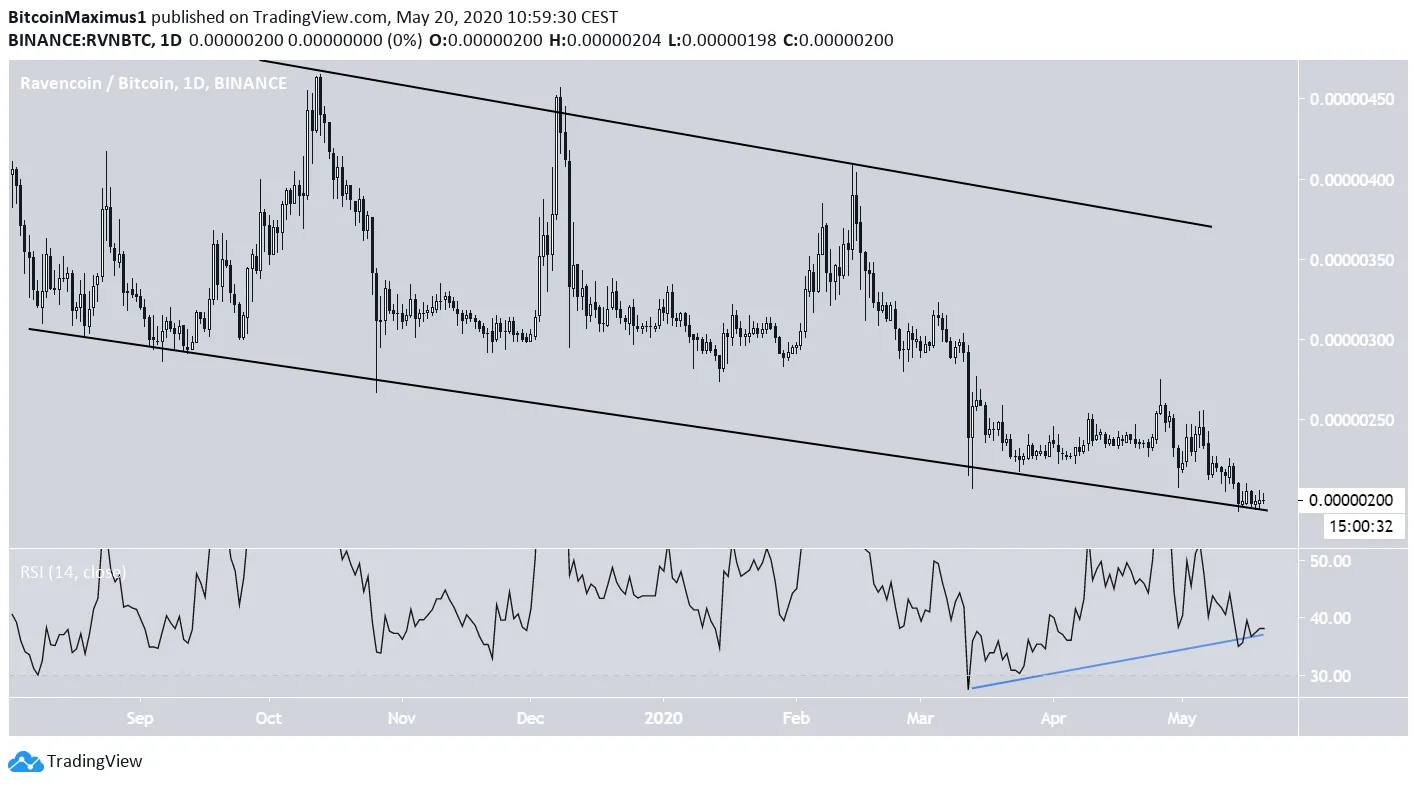 Theta Token (THETA)
Another interesting altcoin that you should pay attention to is THETA. The coin has already broken through an important resistance level. Trader @CryptoMichNL believes that as long as the quotes remain above the 1800 satoshi support area, it is likely that the kion will try to test the 2600 satoshi level and eventually reach the 3000 satoshi level.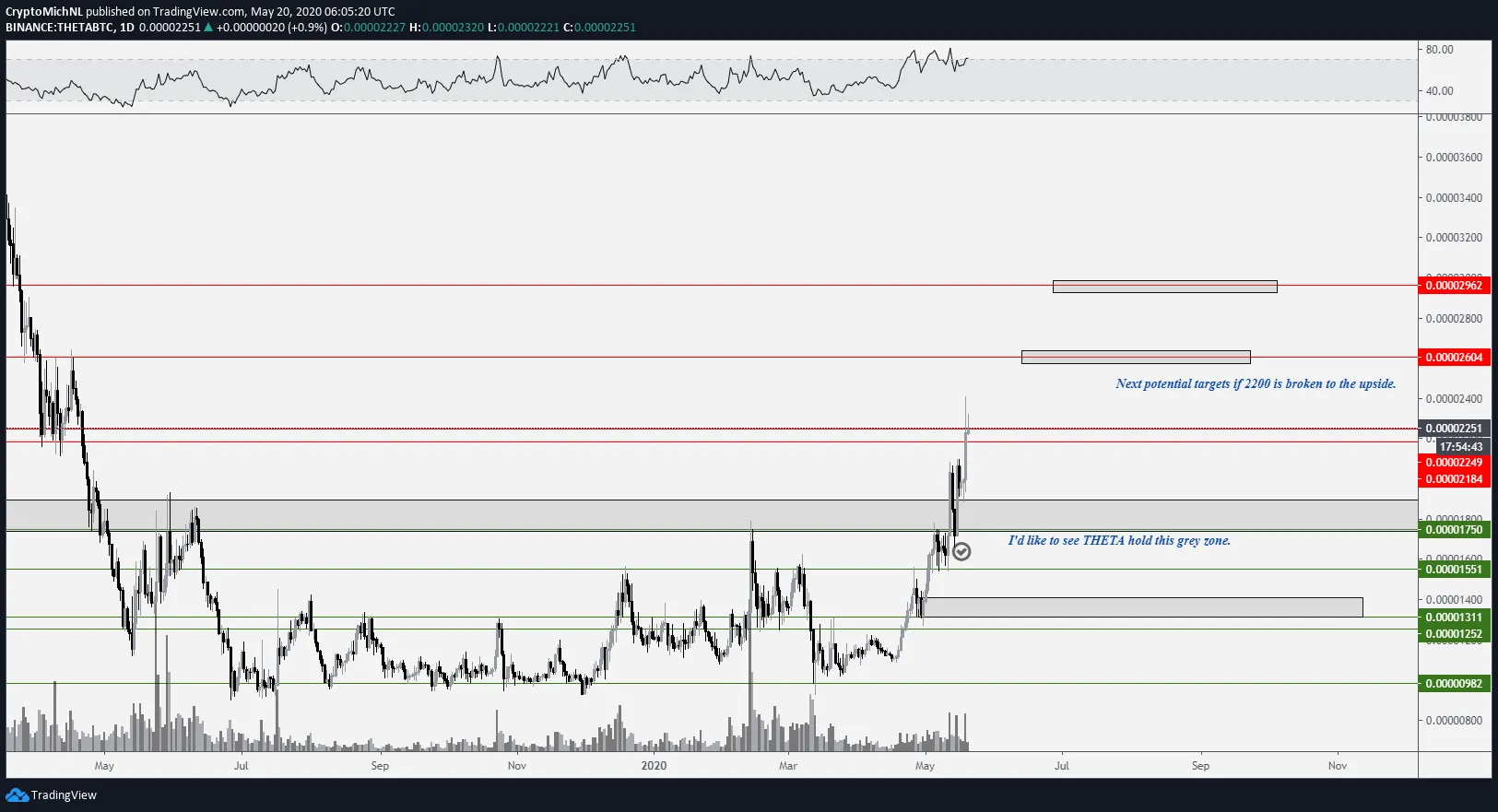 Another important support is in the area of ​​1550 Satoshi. Earlier, the price recovered above this level, confirming its status.
RSI signals bullish divergence, and the price forms a bullish candlestick absorption model, which means that the rally is probably not over yet.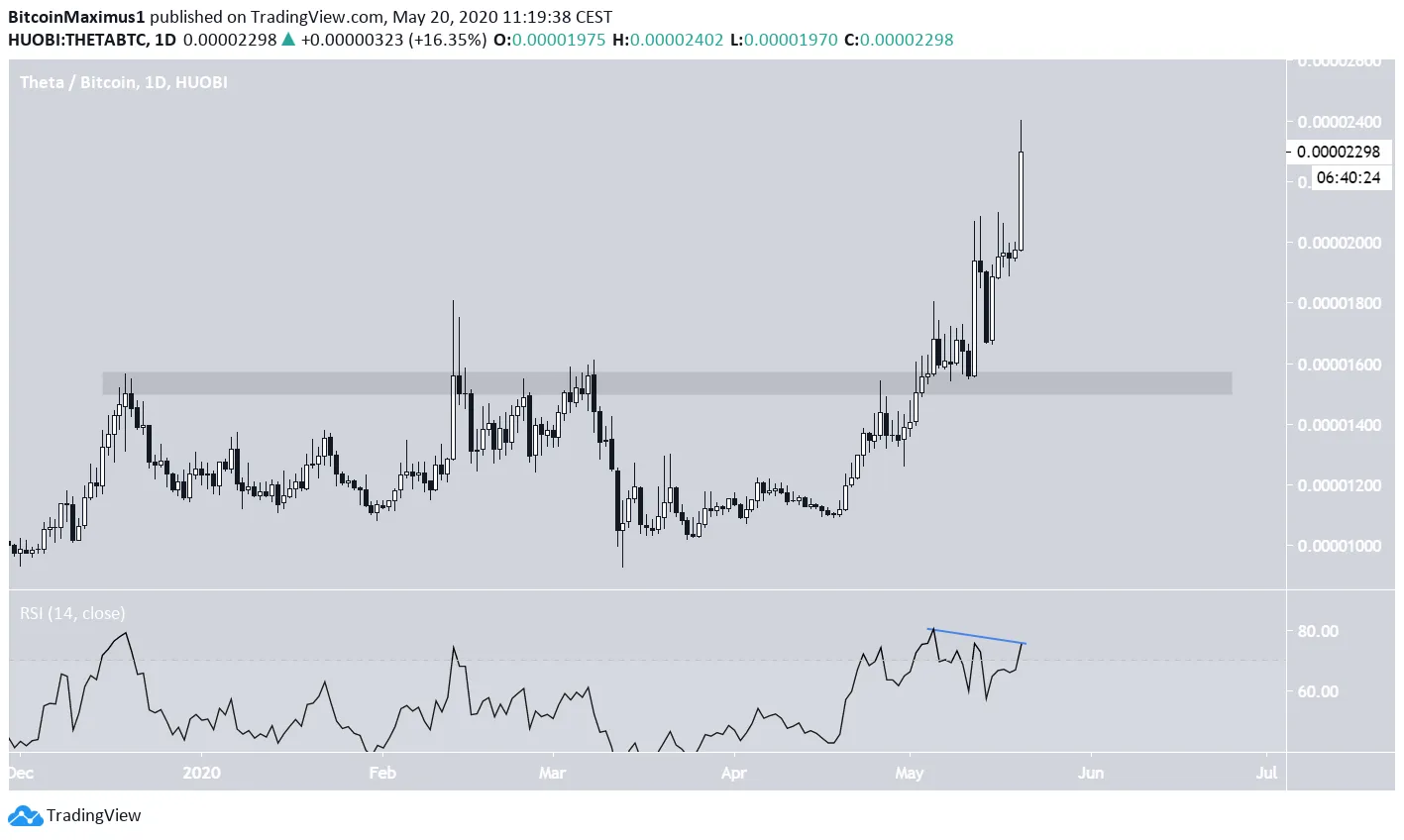 As with RVN, the longer-term THETA chart speaks in favor of continuing the bullish move. Prior to the rise, the weekly RSI was giving strong bullish divergence signals.
Most likely, quotes will unfold in the region of 0.5-0.618% Fibonacci retracement levels located on 2700-3200 satoshi.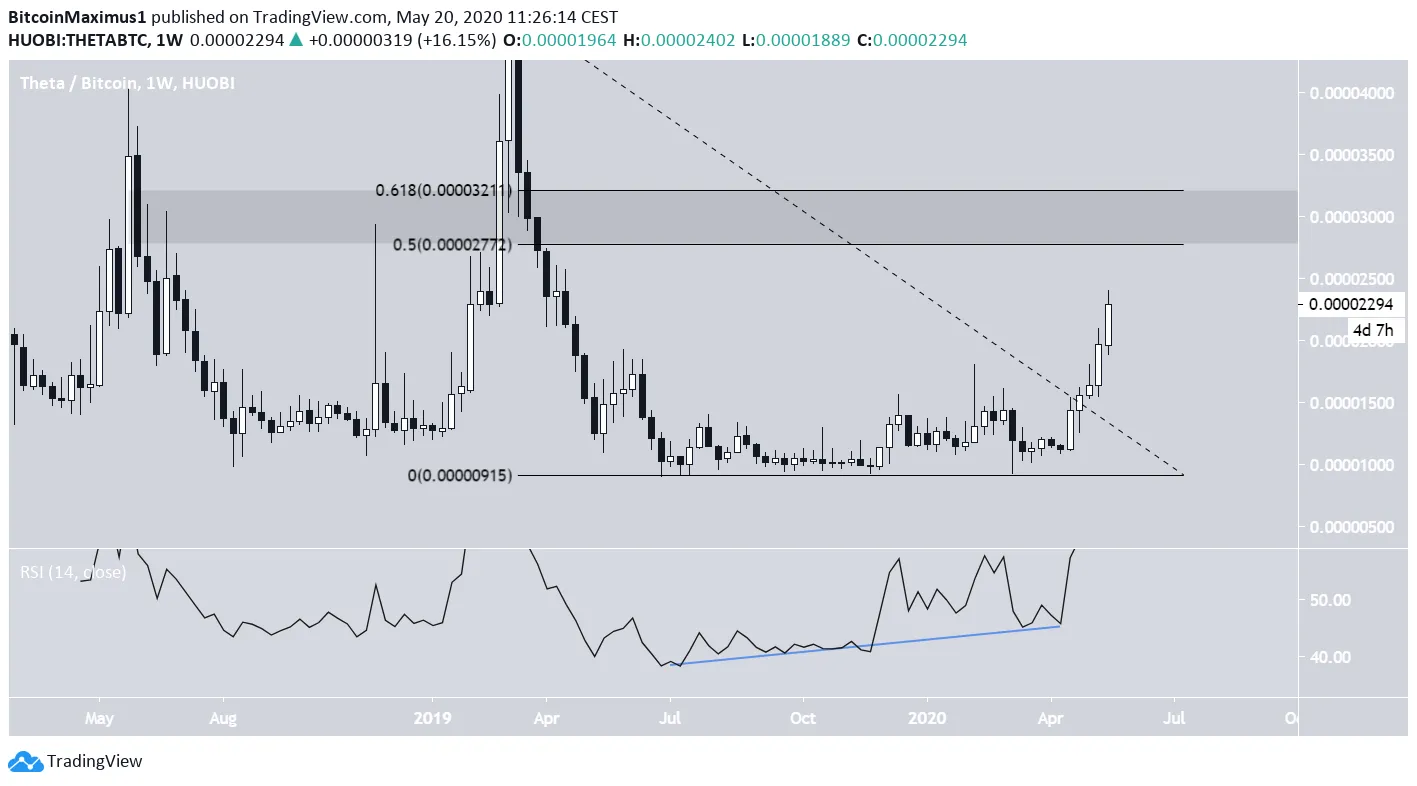 Which of the two altcoins do you think is more likely to grow?